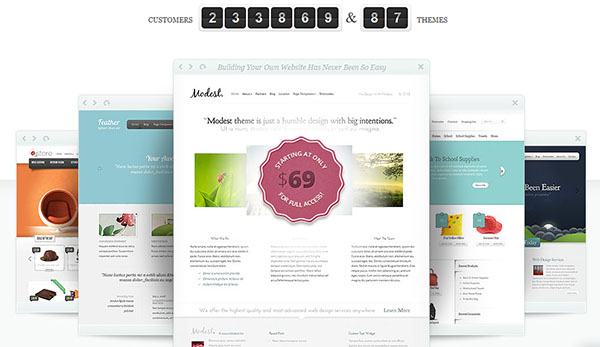 ElegantThemes.com is one of the oldest services in the field of WordPress themes. When it comes to good quality and excellent price, it's probably the best choice out there, and 200 thousand customers can testify.
With just $69 dollars, you can own a pack of 87 unique and professionally designed themes, which can be used more than once.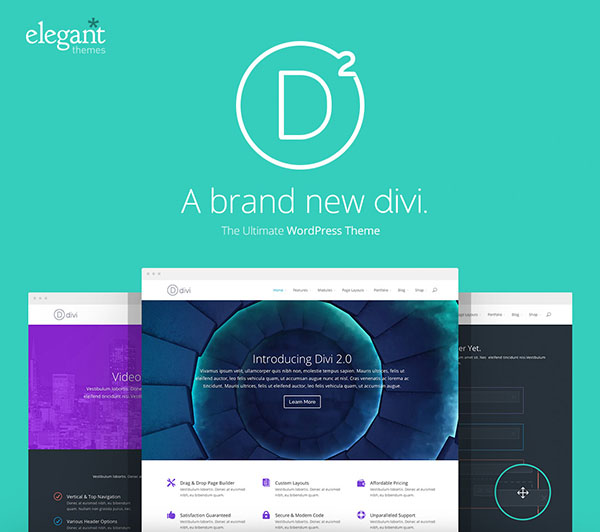 The latest brainchild of Elegant Themes is dubbed Divi, and after five months since its release, during which it has raised a lot of positive feedback, its descendant is here, and you have the chance to test it for a whole year, with updates included.
I'm talking about Divi 2.0, set to improve the successful predecessor with something more esthetic. If the previous theme was focused on a steady scaffolding for the mechanics of the builder to work, this version brings a new concept of header, new navigation options and extra layout possibilities.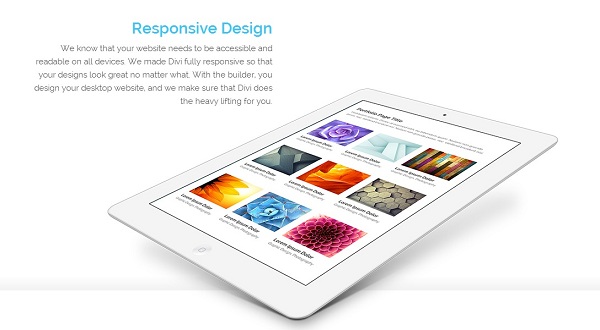 If you're wondering what builder I'm talking about, you must be new to Divi. The theme is completely code free, something which few themes can take pride in, and the user interface remains as straightforward and simple as can be, similar to the widget panel in the classic WordPress dashboard. Every site element is like a brick, and can be changed in a great variety of ways. With this, the possibilities are endless, regardless of the site you want to create, from e-commerce to blogs.
The Giveaway
For a chance to test out the new Divi 2.0, just leave your comments about the theme, or about ElegantThemes.com in the section below. At the end of the campaign, we will flip the coin for three winners. The subscription price is $89 (per year) and it includes all the updates, extra Photoshop files, and technical support. We wish you the best of luck!