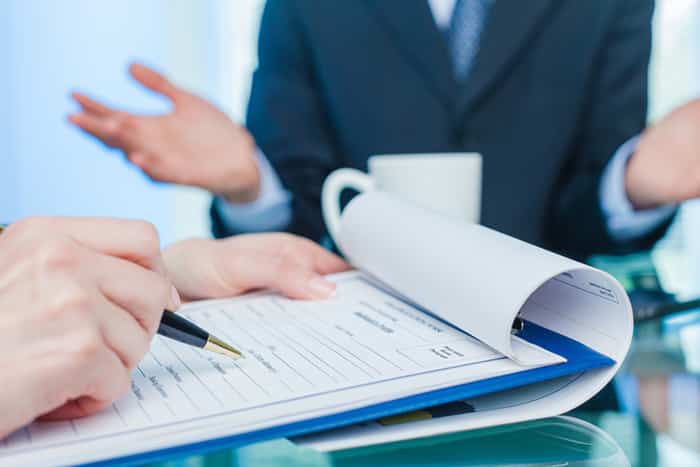 Questions I ask Every Client
When you meet with a potential new client, it is kind of like a job interview, but for your clients. The truth of the matter is that I can't help everyone I meet. Sometimes clients have lofty goals or grand misconceptions about what we can pull off for them. I always like to sit down with clients and dig a little deeper into what they are looking for and what they are really trying to accomplish. Let's take a look at 4 questions I ask every client before I start a design project.
What Are Your Short Term Goals?
Many times, clients have this crazy idea that we can pull off some sort of miracle for their business. They may say things like "I want to double my business in 6 months" or "I want to become as well known as McDonalds or Walgreens." That's fine if they have a multi-million dollar budget and they can afford tv spots, newspaper ads, radio ads, and all of that. Most clients can't. The truth is that most clients that have those types of unrealistic goals also have an unrealistic, or non-existent budget.
A good qualifying answer might be "Well, we have a new product line coming out in a couple of months and we want to build a mini site promoting those products, and develop a direct mail campaign targeting everyone in the area who has purchased xyz". That's a good sign that they have thought about their project, what they need, and what they are trying to accomplish. A lot of times, clients don't know what they need, and part of your job is to help them figure that out.
They might want to break into a new market, but they may not be sure how to do it, or how to approach their new audience in a way that gets their attention in a positive manner.
What Are Your Long Term Goals?
This can be ever scarier, but it's a great question to ask, so that you can see how the upcoming project will fit into the bigger picture. Many times, you'll get one short term answer, but it might not align with their answer for their desired long term goals. This will help you to determine how to help them, and how you might steer them in the right direction.
You might find out that they want to bring their new product line into the view of all of their customers, and a new mini site wouldn't make sense. It may actually be better for them to add their new product line to their existing website, so their current customer base can find out about it. You might also suggest an email blast promoting the new product line, direct mailers, or some sort of special package you send to highly targeted customers who bought everything else they had to offer, and would be greatly interested in the new products they had to offer.
The key here is that whatever you do fits with their audience, aligns with their brand, and strengthens their brand and their customers' views of the brand as a whole.
What is Your Budget?
This ends up being a stopping point for a lot of clients. I try my best to help out clients as much as I can, but I run a business, not a charity. Sometimes you just can't make a project happen for their budget. A lot of times, you find out that a client's budget is only a couple of thousand of dollars, but they need an eCommerce website for 30 new products. I just can't make that happen for that kind of budget. There are too many hours involved in not only the design of the site, but in the details, such as transactional emails that are generated, coupon codes, confirmation emails, shipping, tracking, and the list goes on and on.
Don't feel like you are doing a bad thing by turning a client away, just because you feel like you need the money. You can't take on big projects for low budgets. If you do it once, they will expect it again and again. They'll also refer others to you, and they'll expect the same thing. In business, you make your own bed, if you pour honey in the sheets, you're going to be in a sticky mess for a long time.
What is The Time Frame/Scope?
This is extremely important, and it's something that a lot of other designers fail to find out. I've had to turn away projects, or inform clients that their expectations are unrealistic. You can't build a 120 page website in a week or two weeks. If you do, it's not going to be good, and I don't want to be under that type of pressure. That is too much to do.
When you take on huge rush projects like that, not only are you taking on a project out of desperation for the money, it opens you up to too many mistakes, and it will come back to bite you in the end. I've done a few smaller rush projects, simply because I was in the middle of larger projects that were being drug out, and I needed the money. Even those smaller projects caused problems. You don't have time to plan things out properly, and it becomes more about getting it done than actually doing something based on quality. No one wins that way. Not you, and certainly not the client.
Sometimes the scope of the project just doesn't work. Sometimes the client wants something that isn't available. Sometimes they want custom functionality in a website, where the technology isn't available. For example, I recently had a potential client come to me, asking me to create a site that auto-generated print resolution photos from users uploads. He also wanted it for a couple of thousand dollars.
The Bottom Line
The bottom line is that sometimes you just have to say no. Sometimes we can't fulfill our clients' needs, because they aren't based on reality. Asking the 4 questions above will make sure that you create projects that align with your clients' goals, ensures that you get paid what your work is worth, and that you aren't biting off more than you can chew. A little digging up front ca save you a lot of time and lost revenue on the back end.
Save