A huge opportunity presents itself to designers, bloggers, content managers, and publishers – each time a holiday of great magnitude looms closer. The key to drawing in new clients as Valentine's Day approaches lies in the use of heartwarming images that connect to the audience at a deep, personal level. In other words, a lengthy search for good bargains and dazzling stock photos begins. This may prove useful: we've outlined 10 of the most notable microstock agencies for the time being.
YAY Images is a lovely stock photo agency that simplifies matters for designers with an in-browser image editor and filter. Moreover, users benefit from free hosting of the purchased assets, even after the subscription period comes to an end. Rumor has it that, in the near future, it will also be possible to store foreign images as well as those originating from YAY.
This stock photo marketplace has only just reached a total number of 4 million files, and while this number may not surpass other the superior cumulus of other stock photo agencies, they are remarkably beautiful. Another million releases are scheduled this February – and they will be celebrity photos.
Once users embark on a subscription type – Streaming, Digital, Print, or Pro – any of them enables users to take as much as they need, to whatever end. As far as Digital and Streaming go, I've never seen such generous monthly prices anywhere else. Streaming, or 'Spotify for images', is all about using web-sized images (700 pixels wide/high) online, so they are great for websites, blogs, and newsletters.
For just $9 per month, this subscription exempts you from downloading, editing in Photoshop, and then uploading the image back on the web. Instead of spending ages going through each of these steps, YAY Images allows you to perform necessary alterations to the image directly in your browser.
Even more importantly, right now fresh users can save 50% using the coupon code VALENTINE_CREATIVEBEACON.
Stockfresh is a compulsory presence in my elite selection of 10 most wonderful stock image providers on the market for Valentine's Day. It started out as the brainchild of those who also launched stockxpert and stock.xchng. Altogether, over 3 million royalty-free photos and vectors have been gathered here so far, and each is more than likely to take your breath away. This is especially true for creative professionals with a practiced eye for aesthetics.
This agency's interface was specifically engineered to be very helpful to users who need high-quality stock images ASAP. If racing to catch deadlines is your second nature, rest assured knowing that Stockfresh will show you the meaning of haste, every single time. Now that the biggest celebration of love is on our doorstep, it won't take forever to locate your ideal images amongst 18K vectors and 50K photos that focus on happy couple life.
In order to buy anything from Stockfresh, you first need to acquire credits (5 of which cost only $4.99). On the flipside, if you're bent on making a steady commitment and have continuous access to the database, you can always subscribe for $99 per month.

Bigstock from Shutterstock is worthy of notice in light of its convenience and simplicity. The agency controls a huge amount of 100% royalty-free eye candy: circa 15 million stock illustrations, vectors, and photos have slowly found their way into these vaults. A concentrated Valentine's Day search is going to surprise you with 77K illustrations, 54K vectors, and 121K photos that speak a thousand words. Whether you choose to pay with credits (starting with $35), or sign up for a subscription right from the beginning ($0.35 per file), you'll find that Bigstock sells magnificent images for a good price, and that – amazingly – re-downloads are free of charge.
This astute supplier offers a free trial period of its very popular subscription plan, for newly-arrived visitors who are invited to experience membership here for an entire week. During these 7 happy days, 'users' are permitted to download as many as 35 images in all, at a fixed rate of 5 items-a-day. In truth, there are no strings attached, so you may cancel whenever you want to, without suddenly having to face some sneaky clauses that you knew nothing about. What is more, signing up as a free member also holds some serious advantages. For instance, Bigstock releases one free image every single Monday.
Alamy joins in on my Valentine's Day 'stock photo fest'. A hefty amount of creative files – 42 million, to be precise – are waiting to be snatched, and 21K more submissions are accepted on a daily basis. As for the inspiring items that herald the approaching holiday, feel free to choose from 50K glorious matches. If you'll be taking vectors, remember to use code 'alamyvectors' to get 30% off the price.
Check out Photospin, which has a unique approach when it comes to purchasing images from its cupboards. First off, it all comes down to how large the file of choice really is. Therefore, if you go with single file shopping and get a small-sized photo, it will just cost $2. Or, you could take up a yearly subscription ($429 and up), and be right set for the whole year.
Veer certainly deserves to be mentioned as a worthwhile source of creative files. This agency is heaven for professionals who seek both images and lush fonts to enrich text in their projects. Find 'The look of Love', and you will have found an exquisite collection of 50 images that anyone would love to get their hands on right now.
It's always a good idea to turn your attention towards Aurora Photos. I've read so much about this agency's reputation, which is powered by stories that connect its images to National Geographic and TIMES. These stories compelled me to see for myself what the fuss is all about, and I was pleased to find 1000 surreal images that depict Valentine's Day in a charming way.
Pixmac is so very interesting. This microstock agency maintains a strict content policy. According to that, 7 million items can be perused and then bought with credits, while 2.5 million make up a separate, Subscription Collection. All in all, if you're 'hunting' for images that send a message of love, there are 81K potential matches to look forward to.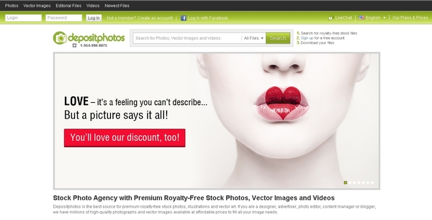 I can't imagine a list of the most prominent stock photo gurus that fails to include Depositphotos. This merchant is one-of-a-kind and takes prides in its stout collection of 20 million vectors, photos, and illustrations. If you did not get a chance to enjoy the Sales Lightboxes so far, you'll be happy to know that Valentine's Day Lightbox yields 900 divine images at 20% off their normal prices. What is more, a Depositphotos Adobe Extension allows busy designers to get their images without leaving their workspace.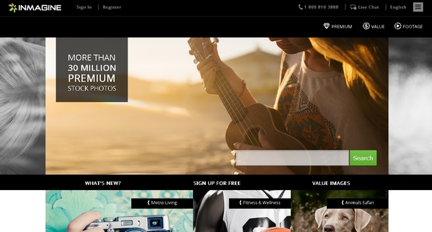 I'm going to end this top ten with Inmagine, which controls a massive number of creative files. I happened to search for images that may prove useful over the next few weeks, and it turned out around 10K adorable images. Finding exactly what you need out of that ocean of possibilities is easier than it seems at first glance – simply engage the advanced search filters to get an ideal result.
The following images are but a small sample of what treasures can be found in the backyards of the above-mentioned agencies.