10 Great Places on the Web Web Design Inspiration Can Be Found
Have you ever been working on a website and just couldn't figure out which way you wanted to take the project? Did you sit there staring at the screen, or did you find a way to get inspired? There are tons of places to find inspiration on the web web design isn't one of those topics that is difficult to find information on. However, where do you go to find the best web design inspiration? Below I will show you 10 examples from around the web web design inspiration can be found to spark your own creativity.
Some of these sites are great for finding web design inspiration, because you can sort items via category. You can also sort your search by color. You can also sort them by industry or popular vote. This is excellent for being able to find what you are looking for quickly and easily. Some of these sites are curated by industry professionals with years of experience in their field. If a site is highly rated, then it is mostly likely a good idea to take a look at it.
Awwwards is an excellent source of inspiration for the greatest website designs out there. You won't find a more rigorously judged web design gallery out there.
Site inspire showcases some great sites. Their featured gallery is big and bold and if you are good enough to get your work featured here, no one will be able to miss it.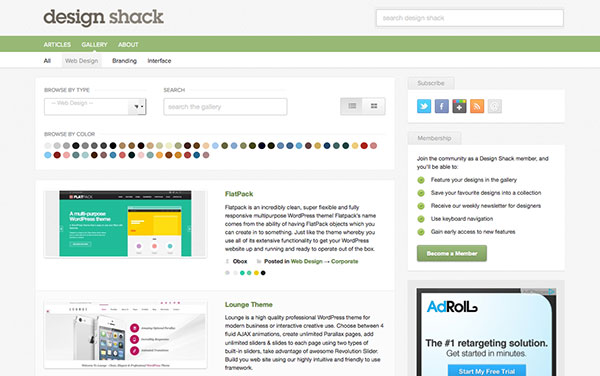 Besides being a fantastic design blog with all sorts of great content, Design Shack has a great web design gallery that is sortable by color. There are also other types of inspiration available on Design Shack as well. You should definitely check it out.
A dramatic gallery with its black background, CSS Remix does a great job of showcasing highly sought out design work from around the web.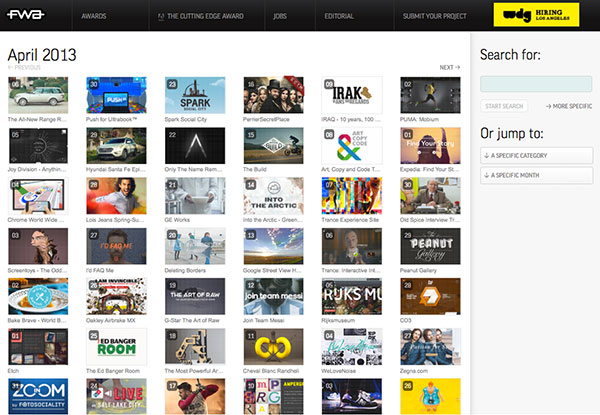 With each site broken down into industry category, Admire The Web is a really sleek web design showcase site that you will definitely want to use as a reference.
Unmatched Style is another great place on the web web design inspiration can really shine. With a large featured gallery and a nice structure, you get a really good look at each and every site.
Conclusion
The 10 examples above are the best places on the web web design inspiration can be found. Being stuck in a creative rut can be frustrating, but after looking at any of these sites, you will find hundreds of viable solutions to your problem. You never know when something that you see will spark a new and innovative idea of your own. The design of some of these sites themselves are creative, clean and beautiful. They really showcase the best sites and showcase the best web design solutions out there. Which one of these sites are your favorite for viewing the best web designs? Do you know of another great resource on the web web design inspiration can be found? Leave your thoughts in the comments section below.