Free Infographic Sets
People love to facts and information. We want to be able to ingest massive amounts of information in a short amount of time. The problem is, our attention span isn't what it used to be. We get bored easily. Listening to someone mumble on and on about data, or staring at excel spreadsheets all day will put us to sleep quicker than a stray tranquilizer dart. One way to get anyone's attention and hold it is to create stunning infographic designs. Sharing a lot of data and information in a creative way is a great way to get someone's attention. You'll also hold it long enough to effectively deliver your information in a way that is easy to understand. Creating your own infographics from scratch can be a real pain. Everything needs to look consistent. Instead of spending hours creating and tweaking your own infographics, I have gathered 13 of the best free infographic sets on the web. These free infographic sets all look great and will show off your data in a beautiful, but informative way. Below, you can preview each of the 13 free infographic sets. To Download, click the green button below each one to be taken to the download page for that free infographic set.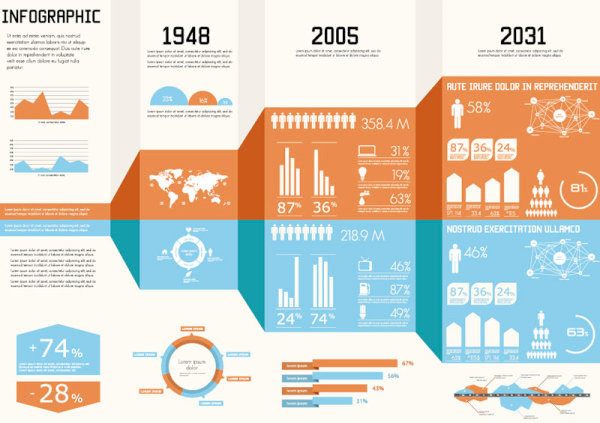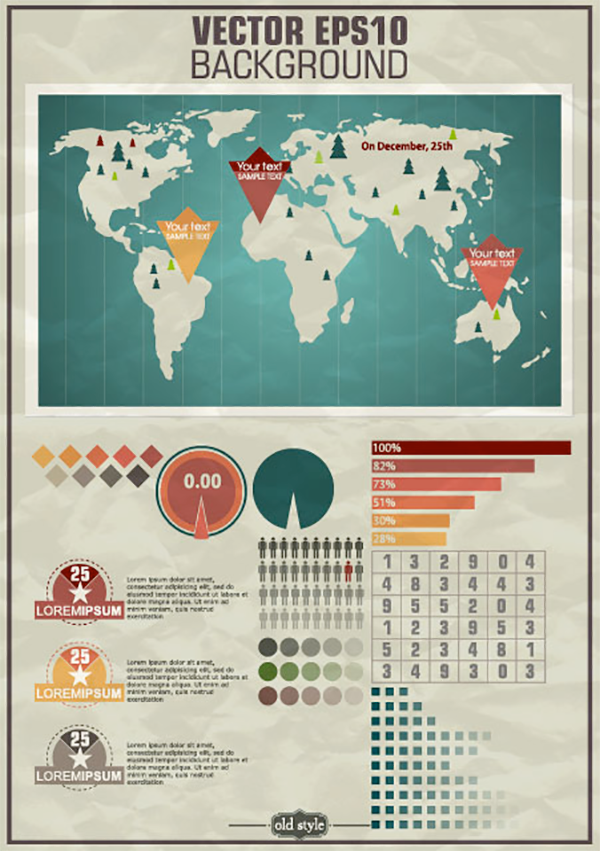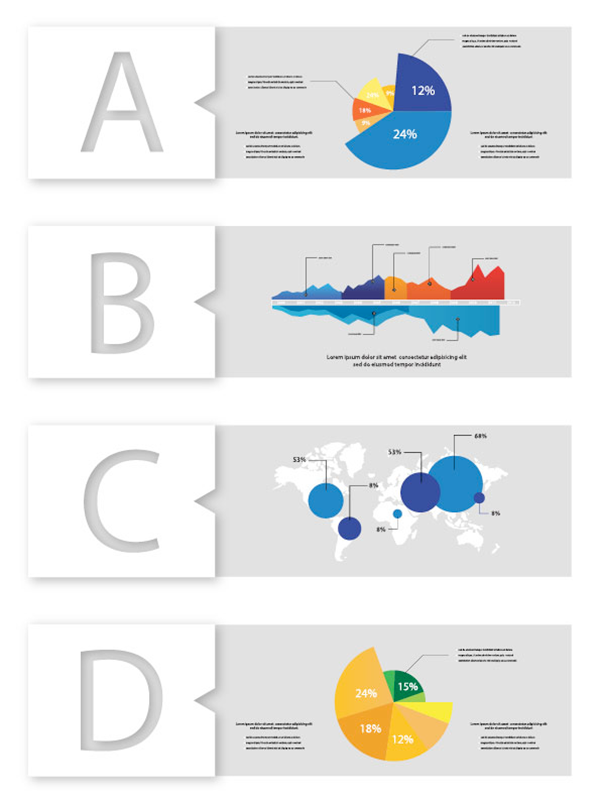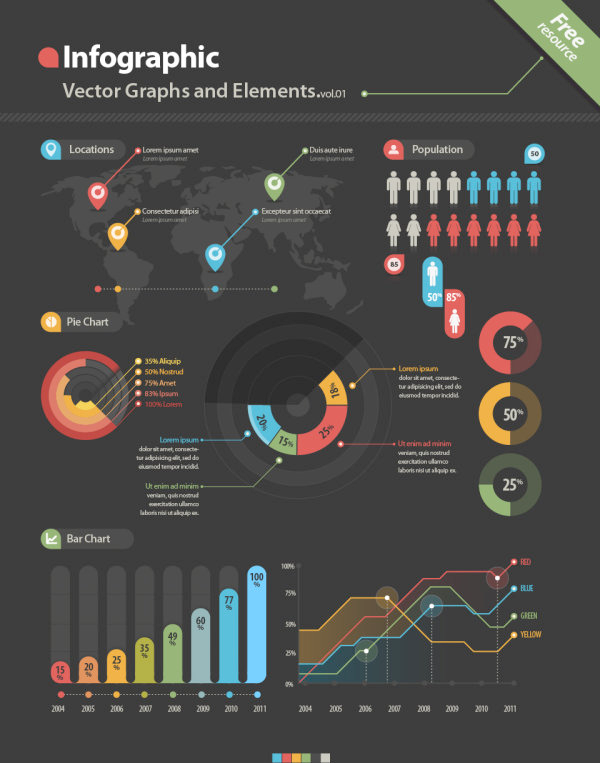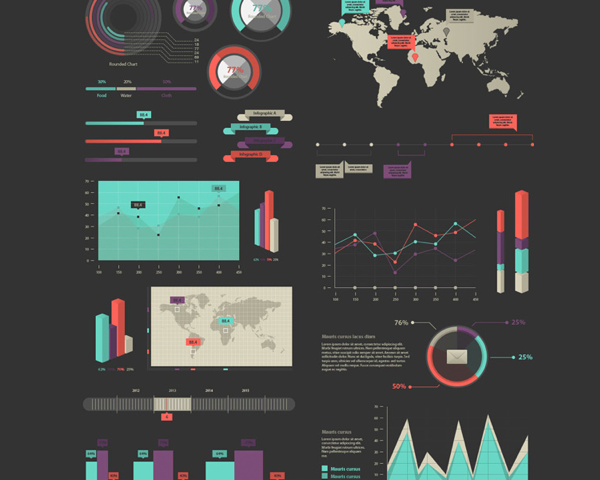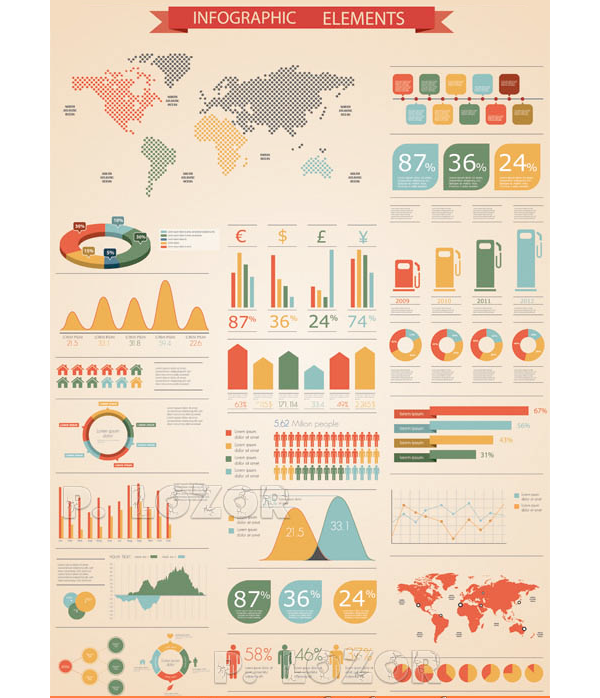 Conclusion
This is a great collection of free infographic sets. They apply to a wide variety of information, such as quantitative data and locational information. Some of the free infographic sets are flat and others are dimensional. What will your infographic be about? If you create a beautiful infographic with one of these sets, post a jpeg version of yours in the comments section below.