Free Fonts November 2013
It has been a while since I have compiled a collection of free fonts. One of the struggles with doing a post like this isn't finding free fonts. In fact, they're everywhere. The problem is finding quality free fonts that I think you might actually use. Today, I am sharing 20 awesome free fonts for the month of November. Are your designs becoming stale? Spruce up your work with some fresh, elegant fonts. Check out the collection of awesome free fonts below. There's a little something for everyone.
Norwester is one of those free fonts that you just can't ignore. It is bold, unique, and commands attention. With a rounded, industrial feel, this font stands out well.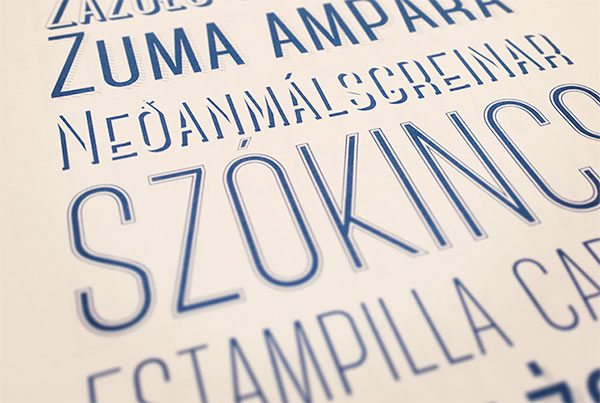 In 4 different styles, Canter is one of those free fonts that you'll want to tuck away and use on a special project. You'll want to save this set of fonts for a project where you need consistency, yet a certain amount of variety. The height of this font gives it an elegant look.
Tracks is an excellent go-to font for when you need a unique look that is easy to read. Its weight, combined with the structure of the font makes it a good font for signage.
Lousianne is an excellent free font that just screams elegance and grace. Its mix of thin and thick strokes make this font a great choice for when you want a playful personality for your type.
Magna is a font that is tall, with an apparent Deco influence. This is probably best used for titles and display purposes, because at small sizes or large amounts of type, it would be difficult to read.
In two styles, Sifonn is a powerful font with plenty of sharp edges and angles. I like the base font the best. The alternate may be difficult to read, with more abstract elements embedded within.
Quark is a great font with a nice mix of thick and thin strokes. The thick and thin versions work well with each other, and the font is easy to read, making it a good choice for a variety of purposes.
AC Mountain is a retro font that looks awesome. Unlike some retro fonts that break down legibility, AC Mountain is well structured and balanced for a clean look.
Hyperbola is a unique free font with harsh curves and a mix of thick and thin strokes. The contrast between the two are what makes this font stand out and look great.
Exans is an awesome geometric font with several versions. The angle gives it a unique look, and it comes with different styles, such as filled, and structured, as shown above. I like that you can see each individual triangle, which attests to the craftsmanship of this free font.
Absolute Pro is a great bold font with several supporting weights. It has a modern look, with clean lines and sharp edges.
Hagin is a well balanced free font with nice curves and good contrast, making it easy to read. It has a classic look, which makes it desirable for many different applications.
Deibi is a thin, playful free font that has a lot of elegant feminine properties. It would look great for a cosmetic line, or bakery, or something that is delicate and chic.
Anson is an awesome free font with a solid collection of glyphs to back it up. It is easy to read at large and small sizes, and its weight is perfectly balanced for a strong look, without overpowering a  design.
Rbno2 is a bold, strong font that you'll get a lot of use out of. Instead of having indentations in the lettering, it goes for a straight line wherever possible, while still holding the integrity of each letter.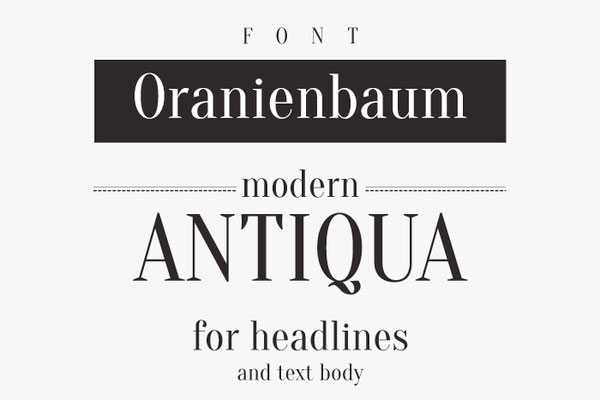 Oranienbaum is an elegant free font for sophisticated uses. With thin serifs, this font is delicate, but doesn't have a fragile look to it.
Fine Sans is a great free font for a wide range of purposes. It reminds me of the Finesse hair care product line. That's great because the word that comes to mind when describing this font is "finesse".
Moonhouse is a cool free font with wide, rounded lettering that really stands out. It has a unique look with quick turns and a modern look.
Shket is a super thin free font that is clean and modern. It would look great in technical applications.
Franks is an exaggerated rounded font with a tall presence and a lot of good negative space. This is useful for modern or technical applications, but is best for display purposes.
Free Fonts November Collection
So what do you think about the free fonts collection for November 2013? There are a lot of great free fonts lately. There is a wide variety in this collection. There is something for everyone here, and this collection would cover just about any design style. Which one of these free fonts is your favorite? My personal Favorite is Canter, but what is yours? I would love to hear your thoughts on these free fonts. Be sure to leave your thoughts in the comments section below.