20 Top-performing WordPress Themes Of Past Winter
We can argue, whether progress is a good thing or not. But, it's inevitable that we keep up with it. We must constantly grow and surprise our clients by renewing our stores and redesigning products. We have to think, how to achieve the biggest results from small but wise steps. One of such steps is revamping your website. It's not that hard to implement and doesn't take a heavy toll of the income.
Some companies underestimate the role of the website for company's success. However, it's one of the most important components that form company's image. An obsolete crummy website indicates a run-down enterprise, and lack of sleekness and unclear structure mean lack of care for your clients and wasting their time.
To get a top-notch website that clients feel like sticking to, you need to take care of many things: minimalist modern feel and look, awesomeness of hover animation, quick loading of pages and many others. For addressing all of them at once and saving your money at the same time, it's wise to pick a website template that has it all implemented with quality and professionalism and customize it to your needs.
In this post we've selected 20 top performing themes of this winter that fit a wide range of enterprises. These templates proved to be smashing hits that incorporate latest advances of webdesign technology. Meet Parallax and video backgrounds, LazyLoad effect, interactive gallery and fullscreen sliders. All these elements are included to foster website awesomeness along with standard elements of a website, such as widgets, Google Maps, contact form and much more. Moreover, all the templates are SEO-optimized and provide you with a set of tools for optimizing your site structure and performance.
The most popular CMS (Content Management System) of this winter is, undoubtedly, WordPress. It's bound to keep the bar high owing to its comprehensiveness and trouble-free operation. WordPress is probably the best-documented site engine on the web with multiple tutorials and free support available.
It's time to grow and progress. Check the Live Demos of 20 top performing business templates of this winter and launch an up-to-date website that breathes with awesomeness!
World of Business: Consulting Agency WordPress Template
Progressive Enterprise Responsive WordPress Theme
Reaching New Heights: Business WordPress Website
Timely Vehicle Repair Responsive WordPress Site
Best Ideas for IT: Consulting Services WordPress Design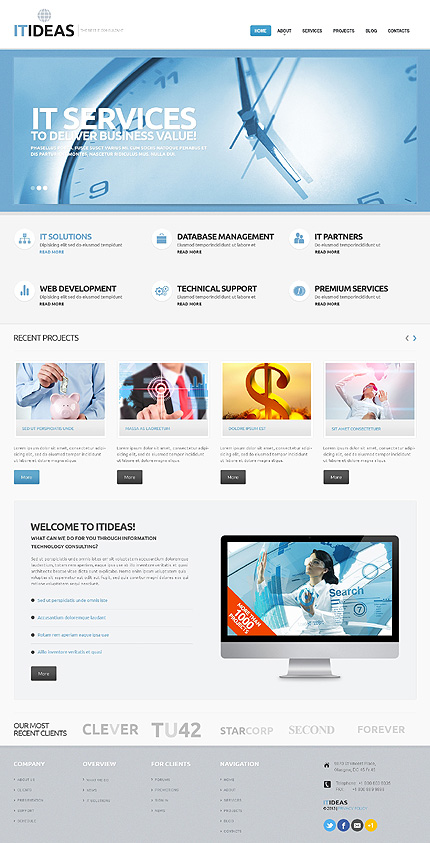 Passionate for Innovation: Promotion WordPress Template
Effective Solutions for Business WordPress Theme
Success on Global Scale WordPress Website
Investment that Rewards Responsive WordPress Site

Long-term Perspective: Business WordPress Website
Strategies for Growth WordPress Site Design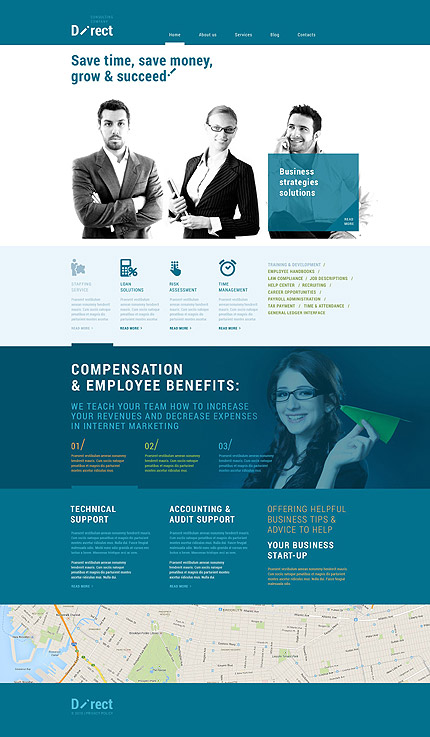 Undisputed Leader: Enterprise WordPress Template
Smart and Simple WordPress Theme for Consulting Agency
Confident in Your Future: Financial WordPress Theme
Financial Success Responsive WordPress Website
Your Shortcut to Money WordPress Site
Web Technologies for Business Responsive WordPress Site
Ensuring Safe Travel: Insurance WordPress Template

Leave Worries Behind: Insurance WordPress Theme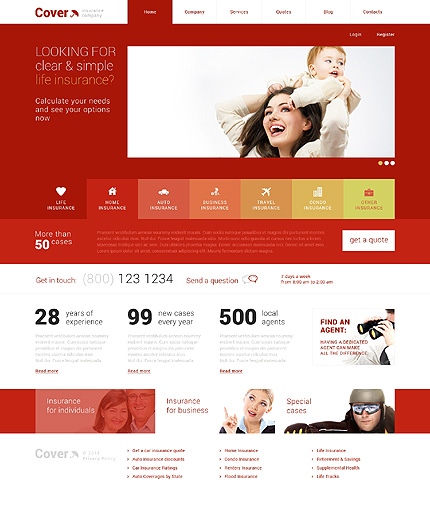 Minimalist WordPress Template for Marketing Agency