Tools for Designers
Here is a great list of tools for designers. You can do things much quicker, and these tools can help you to create colors schemes, help you create code, and more.
Stripe Generator
This is a really great time saver for creating stripe patterns for your websites quickly and efficiently.
Buffer
Buffer lets you send out Tweets at different times and automates the whole process, so you can promote your links and articles, with hardly an effort.
Fontstruct
Ever wanted to create your own font? Now you can with with this free font creation tool. Web based, you can create your own fonts from any location.
Wunderkit
Wunderkit is a simple, but intuitive to-do list app for Mac, PC, Android and iPod, that you can sync across all of your devices.
EverNote
I love Evernote, because you can organize al of your thoughts and ideas, and you can sort all of your thoughts and links to articles and information. It works great and comes on mac.
Kuler
Kuler is great because it helps you create great color combinations and color schemes. You can search popular color schemes for your projects.
Color Scheme Designer
This is another great tool for creating great color schemes. You can set several different parameters.
TypeTester
This is a great tool for testing out typeface choices for your websites quickly and easily.
CSS3 Generator
Generate several different CSS3 effects quickly and effectively. You can create anything from rounded boxes to text and box shadows.
Ultimate CSS Gradient Generator
Create cross-browser compatible CSS3 gradients easily with this tool. You can control the location of the gradation, as well as the opacity. This is great for any web designer.
Trimble Sketchup
This is really cool if you want to make 3D models. You can make exterior/interior models and just about anything else that you want.
Mail Chimp
A great tool for newsletter or email campaigns. You can use the forever free option to store up to 2,000 subscribers and you can send 12,000 emails per month. What a deal for the budget web designer.
MAMP
MAMP is a great testing service tool that allows to you have a local testing environment on your own computer. It is great for developers, because it allows you to test your creations without being live. This is a must have for any serious web developer. I use it for testing new WordPress themes that I am working on.
Spider Scribe
This is a great free min-mapping tool that is simple and intuitive. You can use it to quickly break down your ideas and sort out all the details of any size project.
Font Squirrel
I absolutely love Font Squirrel. They feature free fonts for just about any type of project, but they also have a free packaging service where you can download the web fonts package of any web font that you choose. It even includes the CSS, so you don't even have to write any code!
Icon Finder
Icon Finder is an excellent resource for just about any icon that you would need for a project. You can use them in your projects, and it helps when you don't have the time or budget to create new icons.
Firebug Add-on
Firebug is an essential tool for any web designer. You can use it to inspect any web element and discover the CSS properties that affect it. This enables you to easily troubleshoot any coding problems and ensure that your site looks exactly how you want. It breaks down the code and tells you what property is controlling the current look or behavior of an element, and in which document to find the code.


Google Analytics
Google Analytics is a must-have for keeping track of your stats and enabling you to analyze the performance of all of your web sites in one place. You can view where traffic is coming from, the average time on your site, the bounce rate, and more.
Woo Rank
Woo Rank is really cool, because it analyzes your site and tells you how it is doing. It is easy to understand and gives you a huge breakdown of what you are doing right and what you can do to improve your site.
Fotolia
Fotolia is the best photo site out there as far as costs are concerned. Fotolia if fairly inexpensive, so you can download a web-sized image for your project or blog for as little as a dollar each. You can buy packages very cheap and they have pages and pages of images for just about any need.
Colour Lovers
This is a great tool for backgrounds, palettes, and patterns. This is a great resource for inspiration.
HTML Forms
This is a great tool for html forms so you can have a contact form on your web site. Simple, easy to implement, and it's free!
Favigen
This is a great favicon generator, so your site can have it's own icon next to the url in your viewer's browser, letting them know they are in the right place.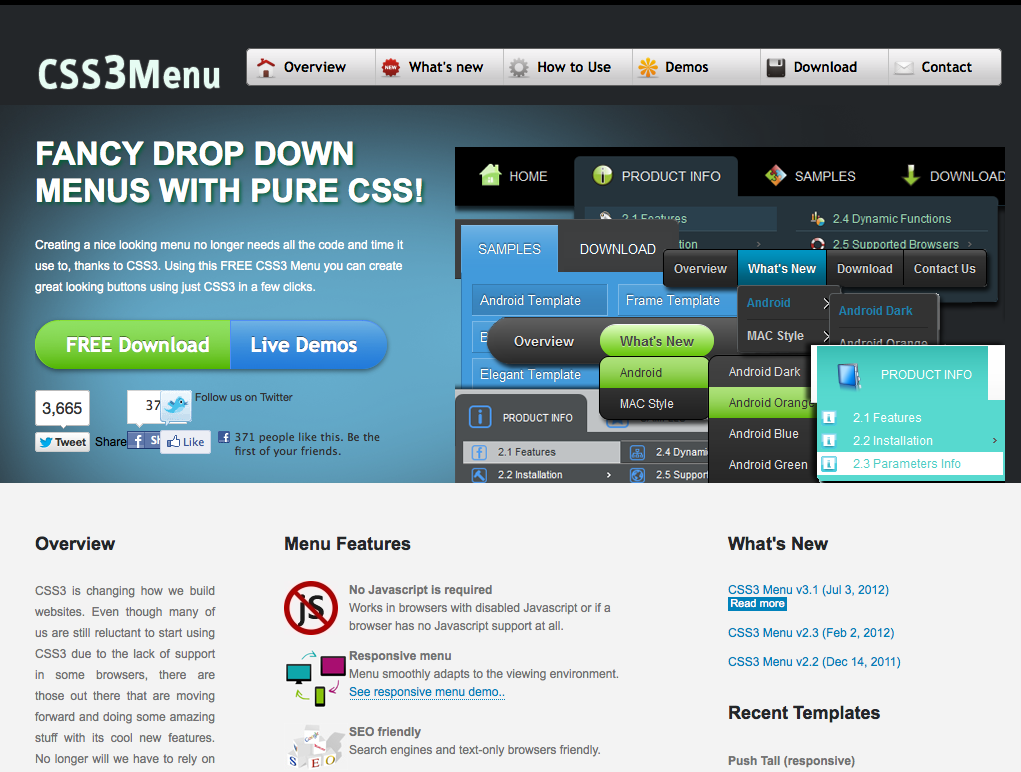 CSS3 Menu
This creates your menus and drop-down menus quickly and easily, making styling your menus simple. You can focus on the look, and not on the code.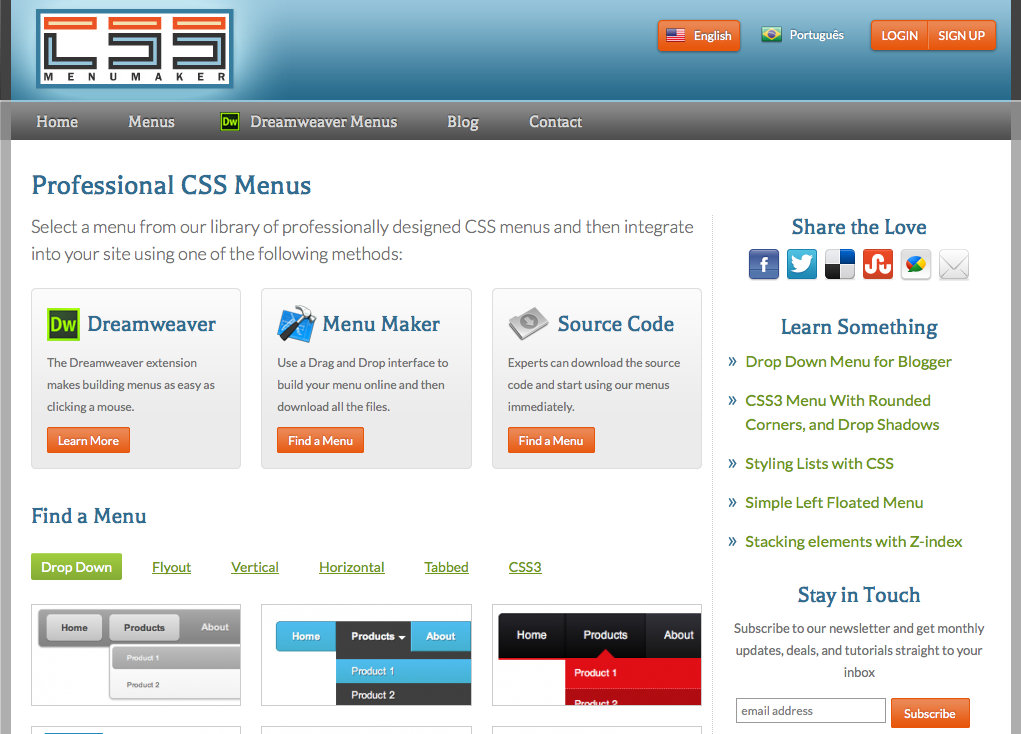 CSS Menu Maker
CSS Menu Maker is a great resource for implementing CSS dropdown menus on your website. Simply find the style you like, copy the code and source files, and integrate it into your site. They also have a cool Dreamweaver plugin as well.
If you know of other great tools for designers, list them in the comments area and I will add them to the list.