Manage Your Freelance Design Work Easily
As a freelance designer, you invariably must wear a lot of hats to achieve business success. Beyond the actual design work itself, performing new or unfamiliar tasks — tracking expenses, invoicing and engaging in business development talks, for example — can be a major time suck, leaving you with little time left to do what you love.
Looking for new ways to more effectively prioritize your daily tasks and responsibilities? Here are four tools to help you manage them in a fraction of the time so you can focus more time pursuing your true passions.
1. Harvest
Time management is one of the major challenges of becoming your own boss. From tracking your expenses to determining how much time you should dedicate to each project, time can quickly creep up on you and halt your ability to meet deadlines. But to cover all your bases, invest in a Web-based time-tracking tool like Harvest, which allows you to better manage your billable hours, client invoices and project-specific expenses.
Launched in 2006, the software as a service application — it can be accessed from your smartphone, tablet, laptop or desktop computer — will run your business $12 monthly per employee. Harvest is quite the effective tool due to its ease of use. Simply start the timer when you begin working on a specific client project and then stop it when you need to switch to another task or take a break.
At the end of your billing cycle, Harvest makes it easy to calculate your time and bill your clients through built-in invoicing. Even better, from the time you submit your invoice, Harvest reminds you whether your clients have paid you on time so that no unpaid invoices slip through the cracks.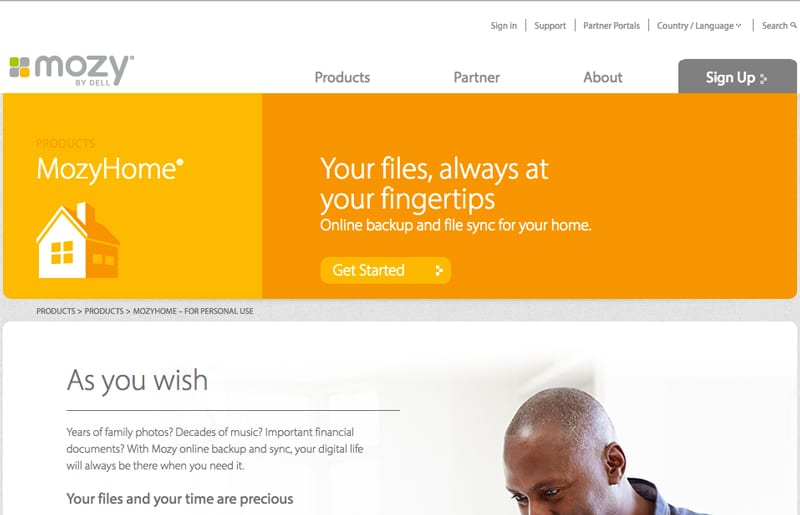 2. Mozy
Whether you previously worked for a small agency or corporate behemoth, you could always rely on trusty IT professionals in times of technological troubles. But now that you're working as a solo entrepreneur, it would behoove you to become intimately familiar with online backup and security practices.
Mozy, a seasoned cloud storage provider, does that and more by keeping your invoices and expenses under wraps and secure at all times. With offerings for personal, business and enterprise-level storage, it's easy to find a level of storage that fits both your needs and your budget.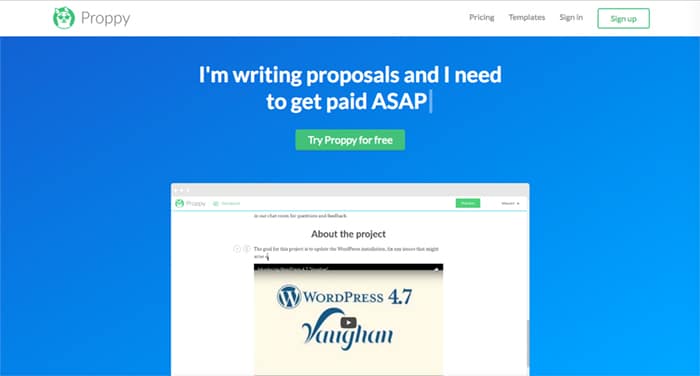 3. Proppy
One of the most challenging parts of being self-employed is bringing on new clients, while still managing your time and keeping your existing clientele happy. If you're struggling to carve out time to develop new client proposals, you may want to turn to a service like Proppy.
Proppy, an online business proposal provider, helps you streamline the creation of new client proposals so you can spend more time racking up billable hours with your existing clients. Use Proppy to jazz up your proposals and make them more interactive for your prospects by embedding content and adding automatic cost tables.
Want to use your own branding? It's easy. Proppy allows you to customize your client proposals with company-specific logos and other proprietary design elements. The online subscription-based service will run you between $20 and $100 per month, depending on the number of proposals you have out with clients.
4. Freelancer Stack
Aside from executing some of the more challenging everyday tasks mentioned above — and discovering the tools to better streamline these processes — freelancers juggle countless other responsibilities to keep everything running smoothly. However, it can be tricky to find the best tried-and-true methods among the great many options available.
That's where a tool like Freelancer Stack comes in. Developed by the team at Hello Bonsai, the all-in-one virtual freelancing solution culls some of the best tools designers say are must-haves for their business. Beyond its veritable cornucopia of project-specific freelancer tools, you can find recommendations on everything from accounting services and color palettes to prototyping and project management tools.
Save
Save