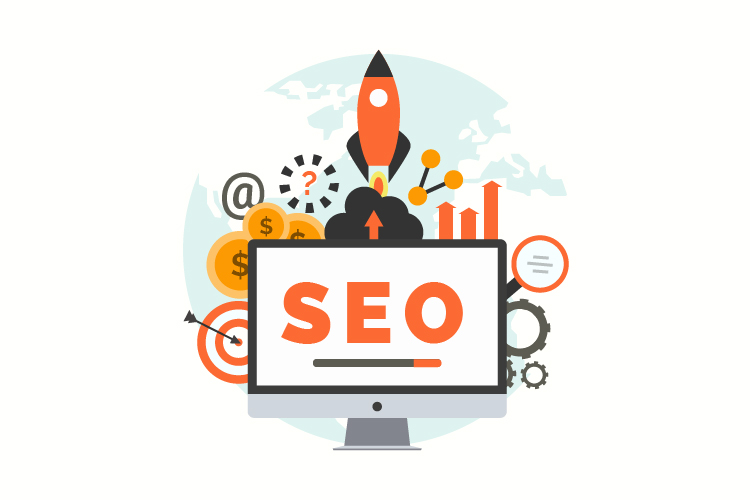 7 WordPress Plugins for Maximizing SEO Efforts
SEO has become one of the most potent weapons in a digital marketer's armory, and its benefits are well-known. It's all about climbing those search engine ranking pages (SERP), after all, and SEO is something that need not cost a fortune either, so it's a win/win for businesses of all sizes and levels of expertise.
If you have built your website on WordPress, it's good to know that there are an incredible number of plugins that can help you maximize the quality of SEO content on your pages. Here are seven of the very best for you to choose from.
Yoast WordPress SEO
Yoast is one of the most popular and downloaded plugins on WordPress, and boasts an impressive functionality in terms of managing the SEO of your website. These include, but are not limited to, the automatic checking for that al-important keyword density, the ability to add SEO-friendly titles and meta descriptions, sitemapping functions, and a whole lot more besides. It also allows you the ability to breadcrumb your site and continuously check readability.
All in one SEO Pro
Perhaps the top-rated rival to Yoast, All in one SEO offers a lot of the same functionality as its famous rival, although you would have to upgrade to the paid-for Pro version to avail of most of those, including the ability to automatically generate Meta tags, for example.
"Some of the most advantageous features of All in One SEO would be the ability to sitemap your webpages, the integration of those sought-after Google Analytics, and an element of control over indexing, among others," enthuses Brad Chambers, an SEO manager at BritStudent and WritemyX.
Redirection
A great redirect manager – something that will help with all your 404 errors and manage your 301 directions – is the Redirection plugin. Sometimes it is necessary for URLs to be redirected, and it's important to keep track of when that happens in order to deliver a better user experience (something that the major search engines are all over these days). In short, this will increase your website's SEO rating.
Broken Link Checker
This is another popular SEO plugin on WordPress, and plays an important role in that in basically assists in conducting thorough audits of your site in terms of SEO. One such scenario that this Plugin checks for – as the name suggests – is for broken links. Another example is the repair of redirections such as 301s. In short, it's a great plugin for checking all of your site's URLs – both internal and external – and for any images that may be missing, which are all important in terms of SERP. Other features of Broken Link Checker include the ability to 'hide' and restrict broken links.
W3 Total Cache
When it comes to scaling your WordPress-built site, W3 Total cache is one of the best available plugins. Its prime function is to help deliver a site which is capable of handling huge volumes of traffic, which will of course be your ultimate aim.
In terms of scaling up, speed becomes a vital consideration (and indeed, the major search engines agree because this is a major factor in SERP). Don't let your site slow down as it grows, because this could have major implications for your SEO, and so a plugin such as W3 Total Cache assists in cacheing elements such as databases, pages, browsers and objects to help maximize speed. It helps your site in terms of being mobile-friendly too as it provides support for accelerated mobile pages (AMP). This plugin works with nearly all types of hosting, provides minification for pages and posts, as well as JavaScript and CSS, and in short, delivers an substantial improvement in terms of web server performance for those bigger sites
Google Analytics for WordPress by MonsterInsights
Data is king, and getting hooked up to the incredible array of analytics provided by Google (which can be used to determine your site's performance in terms of SEO) can be worth its weight in gold. That's exactly what this plugin allows you to do, and with this you can also track Google Adsense Ads.
"The provision of data reports is another key feature, and can really assist in further upgrading the SEO capabilities of your site," says Nancy Simone, a tech blogger at 1day2write and NextCoursework.
Imagify
As the name would suggest, Imagify is all about optimizing the performance of the images on your site, which primarily means resizing without affecting image quality, and thus optimizing the loading speed of your pages (both on desktop and mobile), which we have already seen is a vital consideration for SERP.
Content marketer Michael Dehoyos loves nothing better than assisting organizations in their digital marketing approach. He is an editor at PHD Kingdom and Academic Brits and contributes to a number of other sites and blogs, including Origin Writings.