Free Vector Corporate Identity Kit
Are you thinking of starting your own business? Even if you're not, you might be a designer who is responsible for creating a corporate identity package for your client. Creating your own corporate identity kit can be a real challenge. You can spend weeks, or maybe even a couple of months coming up with a quality design that looks great on all materials. The real challenge is that everything has to look consistent, like each piece belongs in the set. Sometimes you need a little help getting started, and that is where this week's free vector corporate identity kit comes in. Each piece is different, but it all looks like it is part of the same kit. You can preview the free vector corporate identity kit below.
Green Swirl
 Yellow & Grey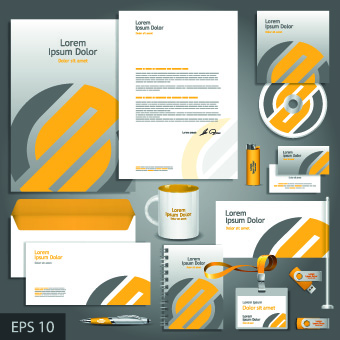 Powerful Orange
Networking & Communication
Colorful
Corporate Red
Multicolor
Conclusion
This free vector corporate identity kit set is a great collection to help you get started with any branding or corporate identity project. Use any of these as a base for your own project, or remove the graphics altogether and use the layout to present your own work. Kits like the Blue Networking kit demonstrate how to distribute the same concept across all of your assets. Each of these free vector corporate identity kits are infinitely scalable, and will look good in print. You won't have to worry about raster graphics becoming stretched and pixelated. It also makes them extremely easy to edit, so you won't have to waste time creating everything from scratch.