WordPress Technical SEO Problems
Everybody is running behind SEO when it comes to higher ranking in SERPs. Unfortunately, most of the WordPress users overlook technical SEO problems, which in turn disrupts the digital marketing procedure. If you think you are doing 100% efficient SEO for your site yet there is no traffic, then you must look for the technical SEO issues. Maybe finding one technical error in your SEO strategy could be a game changer for your website. The following is a list of common technical SEO errors mostly overlooked by the SEO service providers and solutions to fix them
H1 tags
If the uploaded contents are missing the H1 tag (or header tag) then it becomes difficult for Google or other search engines to apprehend the content's subject matter. The root cause of this error could be poorly coded WordPress theme or simply absent mind of the writer.
Solution: You can solve this issue by changing the WordPress theme to something much simpler. The option for changing theme is available in the admin panel. Besides, if you just forget to add the content header, then you can fix it from the "edit posts" or "edit blogs" options.
Meta Titles and Descriptions
The meta titles and descriptions should be within limited characters. The meta title and meta descriptions are extremely important as they provide a fair idea about the page content to Google as well as other search engines. Missing meta description and title, and short/long meta descriptions are serious problems for SEO.
Solution: The best solution to this issue is installing efficient plugins like Yoast plugin and All in One SEO plugin. Both of these plugins indicate the ideal length of meta title and meta descriptions. Besides, if you have missed writing one, the Yoast plugin will also indicate that a meta description or meta title is missing.
SEO friendly URLs
SEO friendly URLs have utmost importance for search engine optimization. A well-structured and SEO friendly URL helps search engines like Google to understand the content structure and architecture of a website. URLs with unnecessary numbers and the longer length is not attractive to Google as it causes difficulties in understanding the nature and hierarchy of the website content. It also makes crawling difficult.
Solution: Use SEO plugins for further optimization of URLs and make it search engine friendly. You can also use permalinks in order to post the name on the WordPress website.
XML Sitemaps
The XML sitemap is important to tell the Google about the website topic or business. Submission of wrong version or missing sitemap may send wrong information to Google about the page. It makes difficult for the search engines to understand the site contents and hierarchy of the website. You can discover this issue easily with Bing Webmaster Tools and Google Search Console.
Solution: To resolve this issue, you have to ensure that the plugins are installed correctly and running smoothly. It is ideal to use properly integrated SEO plugins like Yoast and One SEO. Check reviews continuously in Google Search Console and Bing Webmaster Tools.
Mobile responsive
More than 60% Google searches (search traffic) are coming from mobile devices. The searching techniques are becoming more and more mobile-focused. Even Google is using a different algorithm for mobile devices than the desktop. The fixed width website is not mobile responsive, which means it can't adapt to mobile devices. It is a huge disadvantage to growing popularity among mobile users. The SEO experts consider it as an issue as it reduced search ranking in SERP.
Solution: You can simply use Google's Mobile-Friendly Test to check whether the website URL is mobile responsive. If it is not responsive then switch the current WordPress theme with an updated and responsive theme. You may also consider using the AMP WordPress plugin to help with this.
Rel-Canonical
The re-canonicalization is similar to canonicalization yet it is different from canonicalization, which makes it important. The rel-canonical tag is exceptionally important to avoid page duplication. In most of the e-commerce sites (an also other sites) contents are repeated in different pages. The use of rel-canonical tag helps to redirect towards the main URL. Without the rel-canonical tag, Google will consider repeated contents as duplication and may penalize them.
Solution: Have random spot checking of the important pages. You can also use a site scanning software like Siteliner to determine duplication of contents within the website pages and remove them.
NOINDEX
NOINDEX is a serious deal while considering SEO. In fact, it is more destructive than a misconfigured robot.txt. Why? Because, a misconfigured robots.txt won't remove the pages from Google index, but a NOINDEX directive will wipe out all of the indexed pages from Google Index! The best way to detect this issue – check manually and replace NOINDEX with INDEX or leave it blank. In either way, Google will have a green signal for indexing. You can also use Screaming Frog to scan the pages at once.
Solution: It is always better to go through the codes manually and remove or replace "NOINDEX." Besides, you can also use the Moz Pro Site Crawl – an SEO auditor software tool.
Internal linking structure
The internal linking structure has a significant impact on the site's crawlability. Internal linking structure is more important to those who are using a complex website. But, if you are using standard platforms like WordPress, you may not need internal linking structure (unless it is a huge website). While building internal linking, one should consider the following:
Using plugins for internal linking
Introduce anchor text in contents without over-optimizing
Use internal linking to the main site navigation
Solution: Check manually all interlinks by clicking on in-content. You may also use site auditor tools, which help in page organization. Check if important pages are receiving sufficient internal links.
Page Speed
Page loading speed is now part of the Google algorithm. According to Google, the user places a lot of value in speed and so do they. You can check the website loading time in for both mobile and desktop in Google PageSpeed Insights. Most of the WordPress maintenance plans ensure faster page loading speed. Hence, you can simply choose ideal WordPress service providers to improve page speed.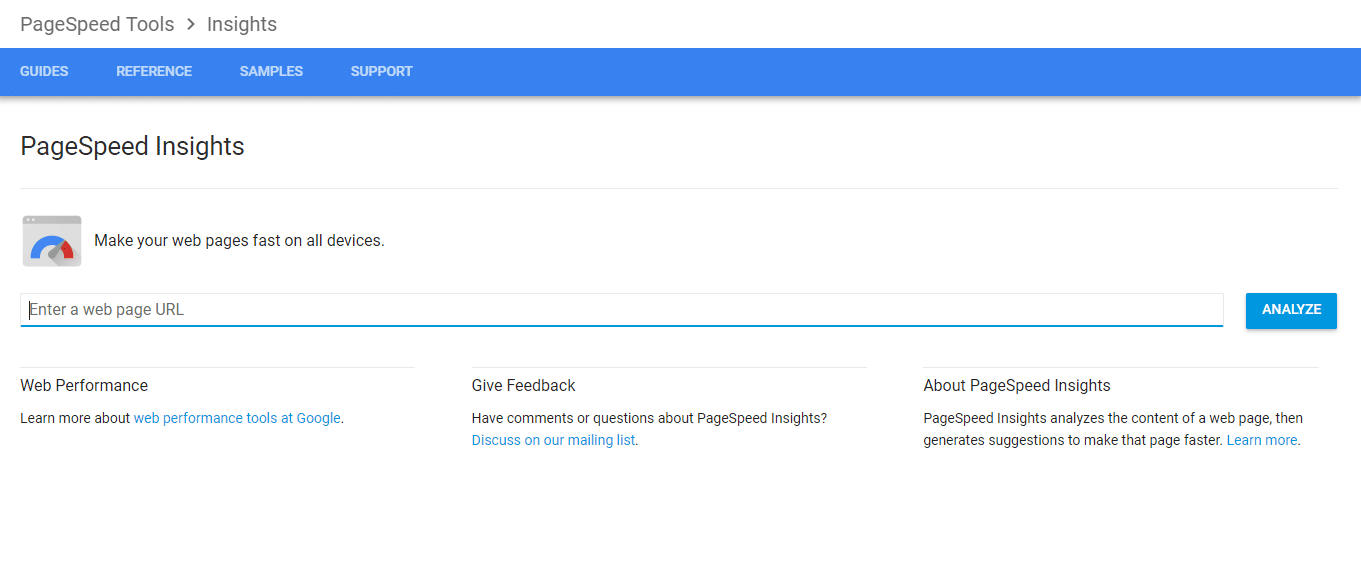 Solution: Seek help from the hosting providers. Apart from that, you may need to optimize images, minify Javascript and CSS and resolving leverage browser caching. Use SEO auditing tools to audit the page speed in a regular basis. Never overlook the suggestions of the website developers.
Final Thoughts
Technical SEO issues can arise anytime – while developing a new website or migrating a site. It is important the website owners should monitor the site performances and be alert. Most of the developers fail to check the SEO technical issues while developing or migrating a website as they have lots on their plate. So, we do suggest you check your website with SEO auditing tools. If you ever confront any SEO technical issue – you will find a solution encrypted in this blog. Hope our suggestions will be helpful.
Save