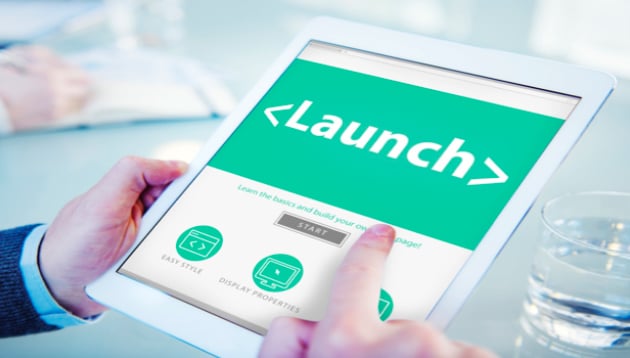 You have a brand-new website for your business. It's ready to go live, has stellar design, gorgeous colors and an amazing user interface that you can't wait to share with the world. While you may believe that your website is ready to be launched, there may still be some errors which you may have overlooked. Therefore, it's always best to test your site before an official launch.
Here are the 9 things you should do before you launch a new website for your business;
Check site speed
When launching a new website for your business, user satisfaction and user experience should be on top of your priority list. Apart from all the efforts from your end to promote your website, it is the users of your website who will do the rest. In order for that to happen successfully, one of the first few important things you need do is check your site speed and make sure it loads in time.
Being fast is really essential especially in today's digital age because users really respond to speed. You should strive to serve content to your users as fast as you can because some years ago, even Google went through a 20% traffic drop due to a 0.5-second delay in the loading of their page results. Site speed is also vital to your website launch because page load speed is an official Google ranking factor and you wouldn't want your website to belong to the lower ranks.
Well thought-out content strategy
While you may have your site speed in play but if your website doesn't have quality content to offer, is the speed even worth it? If you wish to successfully launch your website and drive enough traffic to it, a terrific content strategy is another key player that will up your game.
Once you have carefully crafted your target audience, you want to give them the kind of content that they really want to read, see and relate to. GetResponse, for instance, which is an email service provider, used a brilliant content marketing strategy where it got its influencers to share their valuable experiences of working with the company.
Alongside written content, they even put up accompanying YouTube videos featuring the influencers who had positive things to say about GetResponse. As a result of this strategy, they soon became the biggest email service providers in the world!
Social media buzz
Creating suspense and mystery for an upcoming product, website or page usually resonates well with people as they wait in anticipation for the final launch. Even when you are launching a new website for your business, building social media buzz in advance of the launch is likely to get you a massive coverage. First there are rumors and speculations followed by a lot of excitement and finally, there's a big splash once the website is live and active.
Perhaps, something like what Apple does with their product launches. While they make a huge deal about announcing new products and create a huge buzz online and on social media, they actually release it months later.
This keeps their audience in great suspense and manages to sell the much-awaited product in huge quantities. However, the goal here isn't to copy what Apple does, the trick is to keep an element of mystery and carefully plan your website launch.
Optimize your website for SEO
The primary goal with Search Engine Optimization (SEO) is to drive a lot of traffic to a specific site through the use of targeted keywords. This ensures that your website is easily indexed and is high on the ranks on different web search engines. Here you need to strategically place keywords throughout the site for increased visibility so that when potential customers search for a specific phrase or word online, your site pops up in the top results given that you've used those same words in your website content.
Thorough bug check
Regardless of how brilliant your website is, if it lacks basic functionality, it is nowhere near good-to-go. In order for your website to be fully functional and run smoothly and free of errors, you need to conduct a thorough bug check before the big launch. Working the bugs out involves testing your RSS feed, checking your URLs, ensuring that the pages redirect where they're supposed to and seeing whether the images load properly or not. If there are any external links incorporated into your content pages or any social media buttons, you should make sure that they've been configured properly and are error-free.
Make sure your web design is responsive
A great website is so much more than quality content and an attractive design. Before launching your new website, it is imperative for you test it for web design responsiveness which is simply a concept that allows the layout of your website design to get changed according to the user's screen resolution.
You need to ensure that your website is free of any design issues, is completely responsive, and looks attractive on all devices and web browsers. For that, you must run a test check prior to your website launch.
The Boston Globe is one great example of a carefully-thought out new website based on a responsive layout. While apparently, the layout may come off as a tad complex; the designer has actually done it very wisely where he has split all the information in three easy columns.
Arrange website analytics
Once your website is fully active and launched, you will want to observe and see how well it is doing or test certain aspects of it. You will also need to track your website's analytics, analyze statistics that your website is generating and monitor key performing indicators.
For that, you must prepare analytics prior to the launch which will help you evaluate your site and see what needs to be improved overtime. Run a test check to ensure that all your analytics programs are in place and are fully functional.
The importance of using analytics can be gauged from the fact that more than 10 million marketers and websites use Google Analytics to get the most out of their online presence in real time.
Register a good domain name
When launching a new business website, you are initially getting yourself into quite a competitive market which is already bubbling with thriving and established websites. You may even have zero traffic in the beginning.
However, there are several strategies you can use to your advantage to get your website to rank number one and successfully launch it for your business. This includes using highly competitive keywords and registering a good domain name that is short, easy to spell and remember.
It should also contain a keyword that could possibly benefit your site's rankings and help your users or visitors understand what the site is all about. For instance, php-developer.org, a website on PHP development by a man named Emerson was registered with this domain name as it directly relates to his content and services. He managed to get his website to rank number 1 on Google for competitive keywords like php developer.
Build an email list
One of the key things you should do before launching a website for your business is to build an email list in order to bring as much traffic as possible to your site. An email list, in the very least, will provide you with a way to connect you with your visitors even if they don't come to your website much.
If you don't already have an email subscriber list, ask your existing customers for their email addresses where you could also offer them incentives for signing up for your email newsletter. As surprising as it may sound, an email blast like such will can pave the way for a more successful website launch.
Market your website to numerous email subscribers who might be interested in your site and what all it has to offer. Apple, for instance does the same with its products where it engages in genius pre-launch marketing and manages to break sales records. In order to create that kind of attraction for your website through email, you need to reduce emphasis on the specifics about the site and focus more on what it has to offer.
Since you must have invested a lot of time, energy and money into your business, it is imperative for you to strive towards doing a successful website launch for your business. In order for that to happen, you must follow these steps and ensure that your website is fully functional and free from all kinds of errors once it is ready to go live.
Save