Halloween Patterns
With Halloween just a few weeks away, I thought it would be a good idea to share some great resources I've found on the web. Whether you're designing for print or the web, vector Halloween patterns can be useful for a variety of projects. After looking for a while, I came across some great Halloween patterns that you can use in your design projects. Let's take a look at these on some Halloween patterns that you can download.
This first set of Halloween patterns is a mixed bag of different stripes and checkered patterns. With the signature orange and black that you'd expect to find on Halloween, these patterns will look great in the background of your designs. There are eight in total.
The next collection is a great mix of skulls and other repeating patterns. I really like the ones with the skulls, because they add a spooky element, while being fun at the same time. There are eight patterns in this set.
The next set of patterns is actually a mix of patterns and backgrounds that are Halloween related. My favorite pattern of this collection is the one with the pumpkins and moons.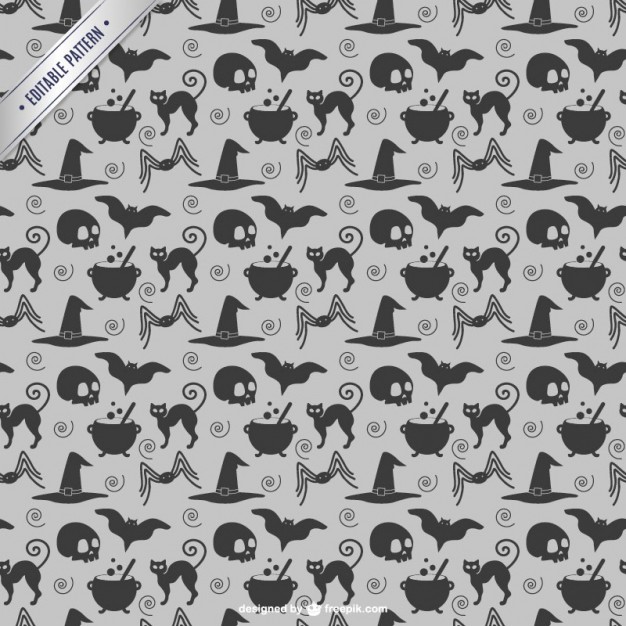 This pattern is a fun repeating pattern that would be great for children. It is definitely a Halloween pattern, but it isn't too scary for the little ones.
This seamless patterns has a hand-drawn style that is unique and appealing. I like the skull and cross bones, and the bat is a wildcard feature in this design.
This collection of four Halloween patterns is mainly made up of skulls and bones. The black and orange stripe pattern is nice, too.
The last pattern of the bunch is a Halloween doodled pattern. Like this pattern because it has a bunch of different elements that you'd expect to find on Halloween.
Which one of these patterns is your favorite? If you're creating a lot of Halloween promotional materials, these patterns will come in handy.