Brand Name Switches in Business
Do you recognize the name Blue Ribbon Sports as the biggest name is sportswear? Or Brad's Drink as the name of a soft drink available in almost every single convenience store and supermarket in the world? And how often, when you need to search for something on the internet, do you Backrub it? No, nor do I. But believe it or not, these are the names of companies before we knew them as Nike, Pepsi, and Google!
Backrub Becomes Google
In 1995, Larry Page and Sergey Brin met at Stanford University. Brin, 21 at the time, was assigned to show the prospective student Page, 22, around the school. A year later, and with both as Stanford Computer Science Grad students, they began working together on a search engine called Backrub. This search engine operated on the Stanford servers for over a year, before it took up too much of the servers' bandwidth to continue.  In 1997, Page and Brin decided that Backrub needed a new name…and Google was born – a play on the word "googol", the word for the number 1 with 100 zeros after it. As they say on their own website, the term Google reflects their mission to organize an apparently endless amount of information on the web.  In January 2013, Google announced that its annual revenue for the year 2012 topped $50billion…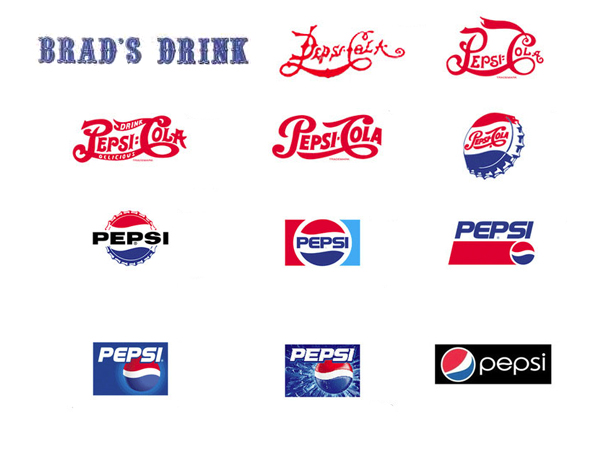 Brad's Drink Becomes Pepsi
Brad's Drink was originally named after its inventor Caleb Bradford, a young pharmacist from North Carolina. He began making recipes for his drink in 1893, with his formula of carbonated water, sugar, vanilla, and kola nuts being a favourite. In 1898, he decided to buy the name Pep Kola from a rival, and then change to Pepsi-Cola in order to give it a more descriptive name, presumably because of the naturally occurring enzyme Pepsin, and the Kola nut taste, with the aim of marketing it as a digestive aid. By 2008, the worldwide brand of Pepsi was second only to Coca-Cola in market share of the US carbonated drinks market, with just under 31%.
Blue Ribbon Sports Becomes Nike
In 1964, When Bill Bowerman and Phil Knight founded what would be the best known sports company in the world, it was actually named Blue Ribbon Sport. At first they were distributors for the Onitsuka Tiger footwear brand. They did their business out of their van at track meets, before opening their own retail store. They soon realized the financial limits this placed on them, cut all ties with Onitsuka, and formed their own line of footwear and apparel, still called Blue Ribbon Sports. It was only in 1978 that they officially changed BRS to Nike inc., named after the Greek goddess of victory. By 1988, Nike's revenues reached $1,203,440,000, and today is a top 200 Fortune 500 company.
About The Author
Written by Jonathan Jones. Jonathan works as a content writer on behalf of ZenithOptimedia. He is researching the various trends taking place with the way businesses have rebranded, looking at other topics such as switching bank accounts and other small to medium (SMEs) business changes in the industry.