Striped Vintage Background
Vintage design is always a desirable style. In a modern design era, anything vintage seems to leap off the page or screen. So, what happens when you want a colorful striped design, but you don't want to have to make a million stripes? Today, I'll show you a neat trick for creating your own striped vintage background from any image you can find.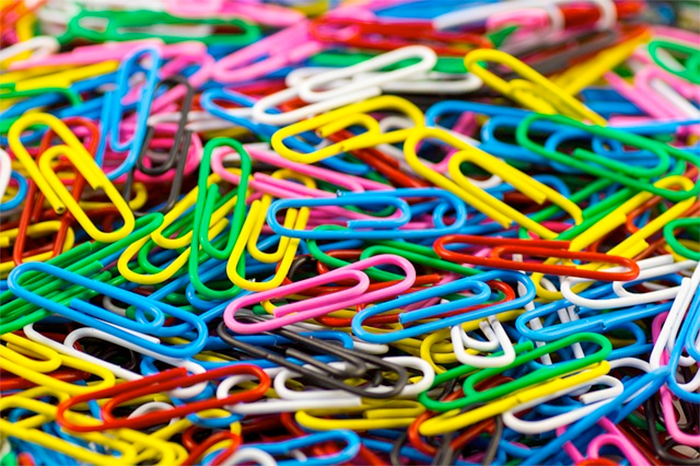 I downloaded this free paperclip image from Pixabay, which you can get here. The key to this trick is to find an image with a lot of color, or an image with a lot of highlights and shadows. These will create variations that add contrast to the end result.
Next, select the Single Column Marquee Tool, which can be found as a sub-tool under the rectangular Marquee Tool. Then, choose a good spot with a lot of different colors or shades from top to bottom.
Click once to create a 1px wide selection from top to bottom of your image. Then, Command or Ctrl + T to transform your selection. Click and drag the middle square on both sides out o the left and right bounds of the image.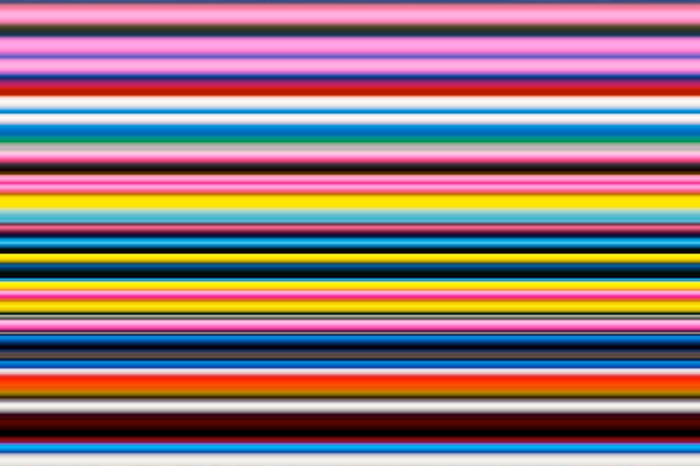 The result should look like the example above. Incidentally, if you are looking for a vertical stripe pattern, choose the Single Row Marquee Tool and click and drag the top and bottom to the edges. Either way, it should look similar to the example.
Next, Download the concrete texture from Pixabay, found here. Resize it to fit your document size by using free transform. Make sure that the concrete layer is the top image. We will be changing the blend mode.
The effect that you're going for really determines the blend mode you will select. For a gritty effect, you'll want to use Multiply or Linear Burn. Since we're going for a vintage look, these blend modes will be the effect we will go for. Below, you can see the two results:
Multiply
Linear Burn
You can see the linear burn produces a darker, grittier look. Depending on how old and weather you want your design to look, you'll choose the corresponding blend mode. The darker effect is more 70's retro, which is pretty popular for the vintage look.
Conclusion
It's amazing how a simple trick with an obscure tool in Photoshop can produce an interesting graphic. You could use this as a vintage background, clip it with text, or use your imagination to come up with your own idea. Do you use a technique similar to this? Did you have any trouble? Feel free to leave your thoughts or questions in the comments section below.