Free Device Vector Shapes
Taking the time to illustrate every device in vector format can be time-consuming. Getting the proportions correct and making those devices look realistic and recognizable can be a painstaking process. There are so many devices out there that it's hard to remember all the little details. You have Apple devices and you have Android devices as well. You also have all of the devices in between. However if you build a library of vector devices you can simply drag and drop them into your designs in a matter of minutes. The vector file of the day is actually a collection of free device vector shapes. You can use these free device vector shapes and your designs and save a lot of time. You can preview these free device vector shapes below.
Flat Apple Devices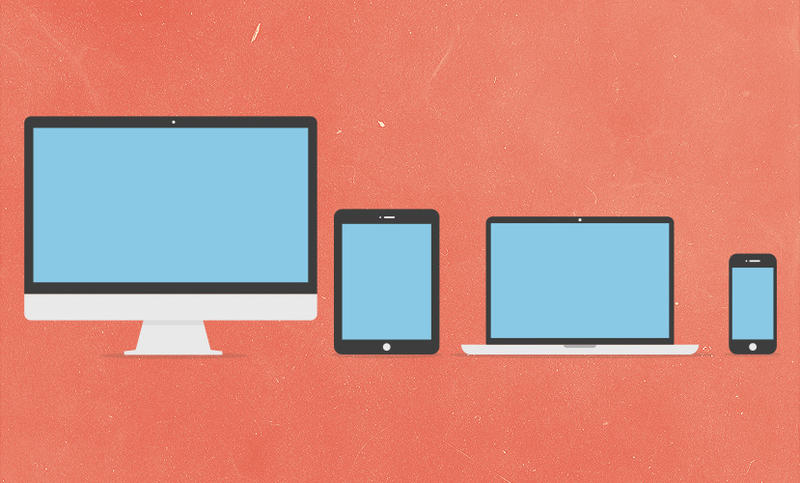 The first set of vector device shapes is a collection of Apple devices. You will find an iMac computer and iPad, a MacBook Pro and an iPhone. These are all drawn proportionately to each other so they look like a complete set.
Mega Device Collection
This set of free device vector shapes covers Apple devices android devices, Windows 8 and other devices, such as gaming consoles. This is a great collection for referencing later. If you create a website that is responsive, you can drop it into these devices and see how they will look on different device shapes easily. This can be a great collection for someone who wants to test out how their sites will look on many different screens.
Retro Technology
This collection is a great set of free device vector shapes in a retro design style. I like that the designer added noise to the design and used retro colors that contrast well with each other.
iPhone 5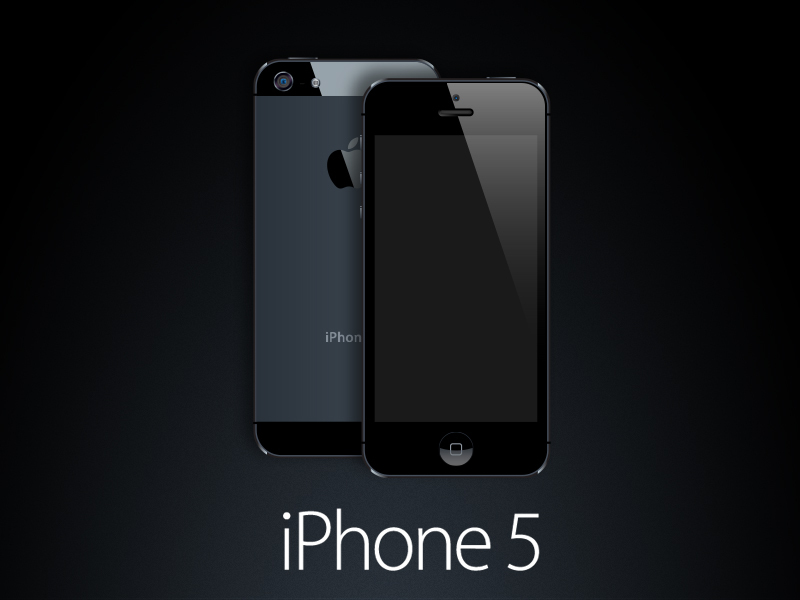 The next free vector device is of an iPhone five. I like this vector design because it is photo realistic. This design looks excellent and can be used to show off your designs.
27″ Imac
This free vector device shape is of a 27 inch iMac computer. It is photorealistic with a simple screen glare that you would find on a glossy computer screen. It is simple and effective.
Realistic Vector Devices
This is a collection of Apple devices in a flat design style. They are clean and simple vector shapes.
Vector Device Icons
The next collection is a large collection of different device icons. This collection is excellent because it has a myriad of different devices that aren't just simple mobile devices or computers. There are phones, WebCams, camcorders, cameras, headphones, radios, calculators and more. I like the simple design because it enables you to expand on these vector shapes without having to remove a lot of fluff. This is a nice collection that can take the work out of creating a million device vector shapes for your technology designs.
Thoughts: Free Device Vector Shapes
What do you think about these free device vector shapes? This is a great free collection of device vector shapes for anyone who wants to show off their work on many different devices without having to take the time to draw each and every one of them. Download these vector shapes and add them to your collection. Also, share this post with your friends and colleagues to save them time with their design work as well.