Valentines Day Web Banner Templates in Vector Format
If you want to make sales on your website, it's important to have sales banners that stand out. This is especially true when you have seasonal or holiday sales, such as Valentines Day. Creating web banners that stand out will draw attention to your sales and promotions, increase the number of sales you make. I put together a collection of Valentines Day web banner templates you can use to promote your own sales. The best part is that they are vector based, which means changing colors and resizing these banners is quick and easy. Let's take a look at the collection of free Valentines Day web banner templates I've put together.
The alternating heart patterns make for an interesting background that is subtle, but effective.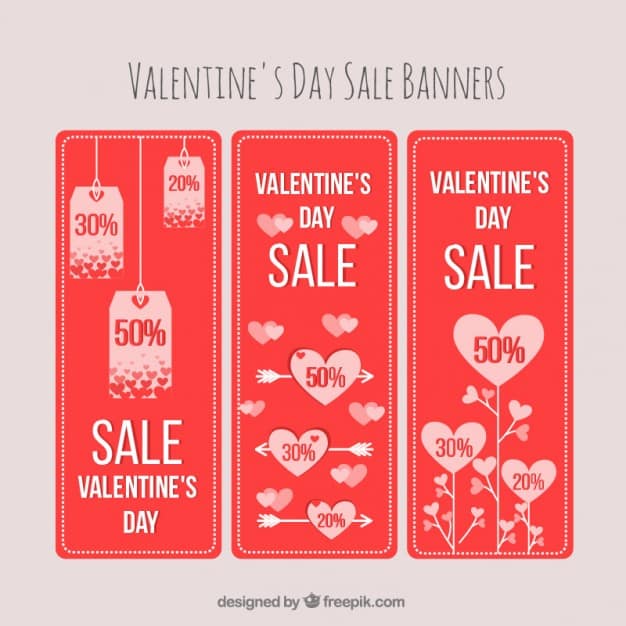 This set has a hand drawn, but out paper effect that gets attention.
The soft, subtle heart pattern in the background adds a fun touch to an ad that may not be as effective without them.
This is a fun and effective banner set that can be adapted for use with any color.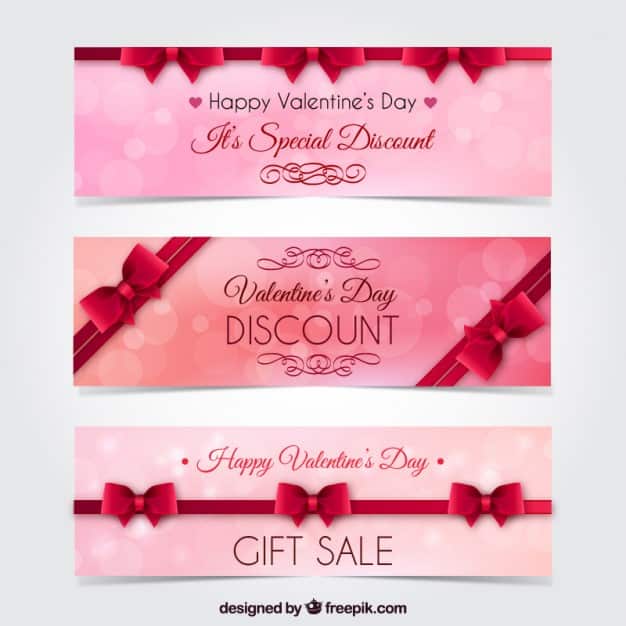 The soft backgrounds add a touch of elegance to these banners
The flat color, combined with the gradients in this design add a sense of depth, which gets a lot of attention for these banners.
If you need a banner design that fits a number of different formats, this collection is the right choice for you. you can see how easy it is to adapt the same overall design to a number of different shapes and sizes.
These dimensional hearts are overlaid to create a dimensional effect. The bevel and gradients add to the effect as well, making this an interesting web banner.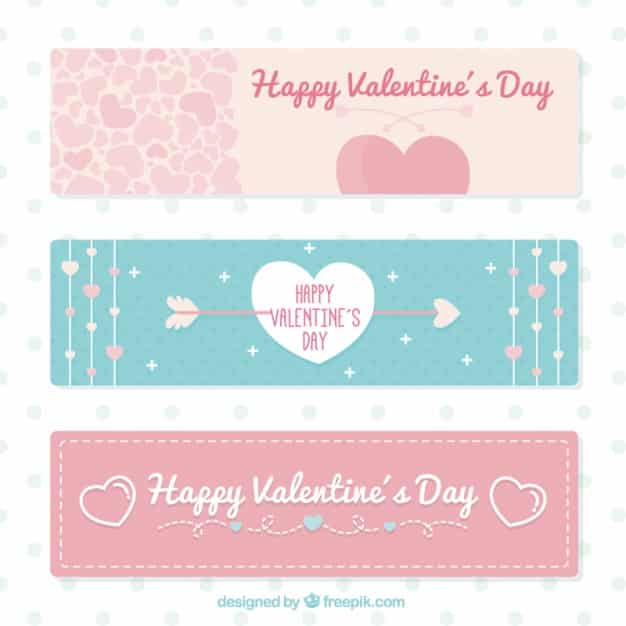 These banners are fun and chic, making them great for feminine designs.
These banners really set a mood, with the dark scene and the candles. They comes in a range of different sizes, making them ideal for any website.
I love the diagonal square pattern, because it reminds you of a table cloth. This idea is reinforced with the image of the table cloth in the photo.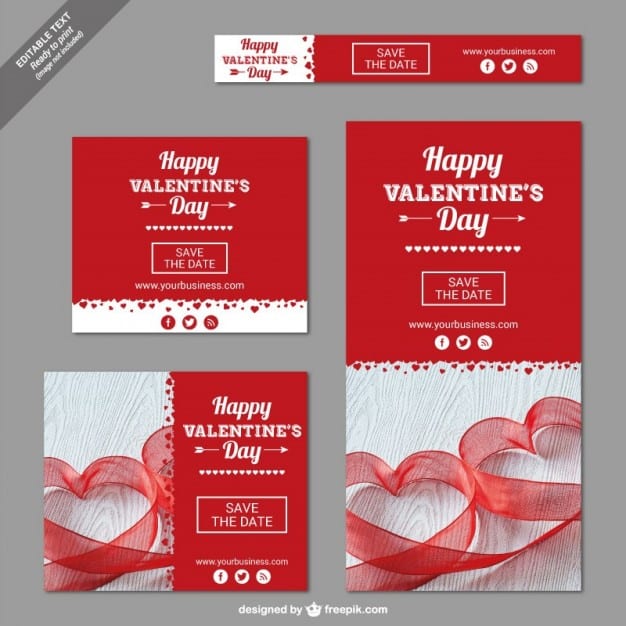 If you need a variety of web banners in different formats, these banners will work just about anywhere.
Conclusion
With the right web banners, you can drive sales on your website. The right banners are easily adaptable to different sizes and formats, making it easy to place them anywhere on your website. Which one from this collection is your favorite? Mine would have to be the table cloth banners, because they really set the tone for a romantic date, capturing the essence of Valentines Day.