Freelancers Have A Bad Reputation
There are so many freelancers out there nowadays and the reputation they have isn't always the best. So many of them are out to make a quick bit of cash and neglect the quality of their service in exchange for that speed. If you are hoping to secure a wide client base, it is essential that you work in a way that enables you to be efficient yet produce high quality work.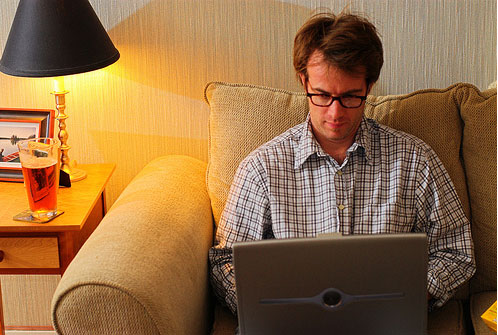 There is nothing worse than a slow freelance worker but there is also nothing worse than a fast worker who makes errors. The potential to make good money as a freelancer is there and if you just spend a little time refining your product and making yourself the best worker you can be then the lucrative rewards can be yours to enjoy. It is an industry in which a high level of trust is required and you often don't meet your boss, you work remotely from home or in an office and all interaction is done online or over the phone. I will try to explain why they have such a bad reputation and suggest ways that it can be improved.
Unreliable
There is no doubting freelance workers have a reputation for being unreliable and that is pretty universal. Why is this? One of the main reasons for this is because so many people do freelance work on the side, they have a full time job and freelance on weekends or evenings to top up their wage.
It is something that I don't recommend, you really don't want to be working two jobs no matter what the situation you find yourself in. if you are looking to employ a freelancer then look for those that do it as their main profession as they are much more likely they take the care and attention you would require.
There are just many freelancers out there who don't care and are out to make some fast cash so ensure you steer clear of people like that and go for the career focused freelancers that have the best online reputation.
Quick Buck
As I mentioned previously, there are many freelancers out there who are trying to make some fast cash on top of their wage. While they may be extremely talented it is hard to give the necessary attention on top of a full time job, it is just simply too difficult. Do some research and make sure you know who you are signing up with, there are too many freelancers who don't care about the work they produce.
No Drive
A lot of freelancers have no drive and determination, it is self-motivated job and if they are having a bad day then it is so easy to see why they may not produce high standard work.
At the end of the day you employ a freelancer at your own peril and there can be no blame attributed other than to yourself so make sure you research thoroughly before signing a contract.
Andreas is an international writer with a vast array of experience. He has written ever since he left school and has worked for a variety of companies as well as for himself.