Vector Infographic Elements
Everyone loves data visualization. Instead of looking at boring charts and lines graphs, infographics allow us to see data and numbers in a creative way. Being able to visualize the difference between numbers makes it easier for us to comprehend and digest large amounts of information. With these free vector infographic elements, it makes us easy to create our own infographics. We can display and represent a large amount of data visually, making it easy to get our point across to our viewers. Today's free vector files are an array of different free vector infographic elements that you can download and use to create your own stunning infographics. You can preview these vector infographic elements below.
Circular Retro Arrows Template Design
This is a really interesting vector infographic elements set. The circular design is a unique way to display quantitative data.
Map Infographic Elements
Want to display regional data? Use these vector map infographic elements to show data by country. The tool tips are a nice touch for extra information.
Free Vector Infographic Timeline Elements
This is a super-creative timeline infographic design. With plenty of room for information and data, this infographic design will make your timeline visually compelling, holding your visitors interest the whole way through.
Useful Infographic Elements Set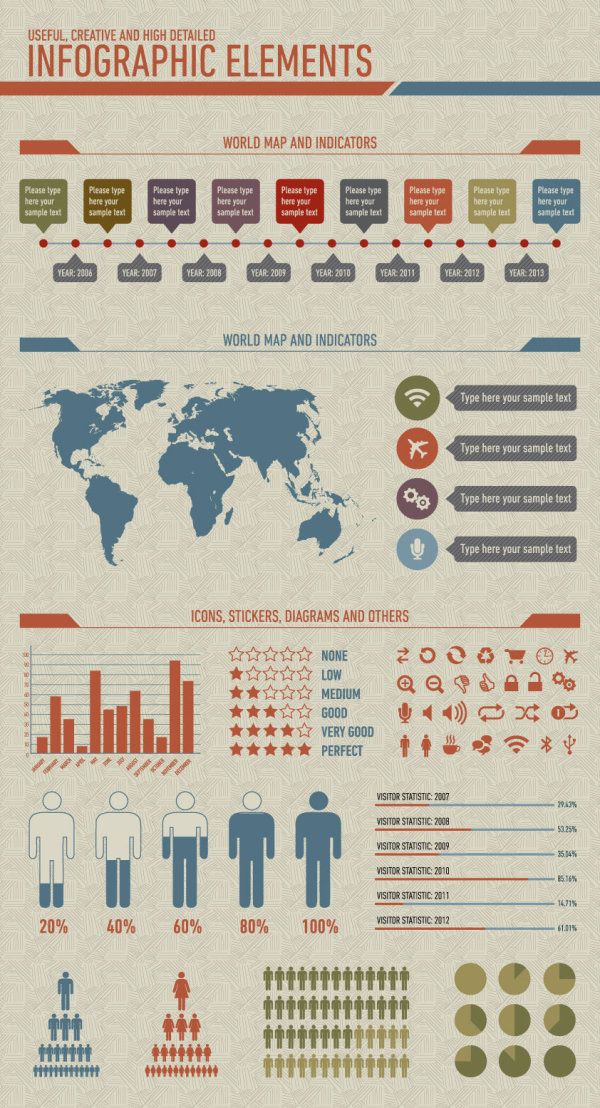 This set has a lot of useful infographic elements that you will use often. I especially like the use of extra icons to help with other possible ideas of data visualization. This is a very practical vector infographic elements set.
Business Information Data Elements
If you want to display a lot of data on one page, this infographic elements set is a great choice. Simple, practical, and with a variety of simple infographic elements, this set will come in handy. The colors work well together, too.
Commercial Information Infographic Elements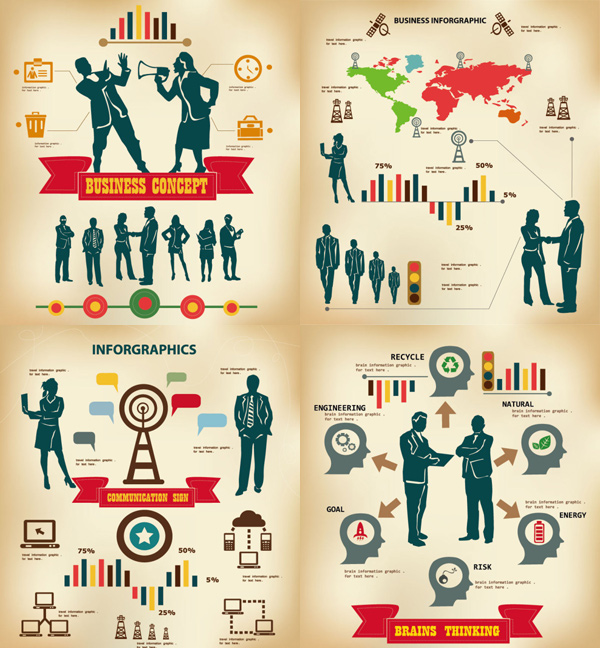 This set of unique-looking infographic elements are a great way to show personal data. With unique vector elements, and a nice selection of colors, this infographic set will stand out.
Circular Vector Infographic Elements
This set of infographic elements is a clean, minimal set of graphics. With pie charts, flow charts and more, this set is sure to come in handy for different infographic applications.
100+ Infographic Elements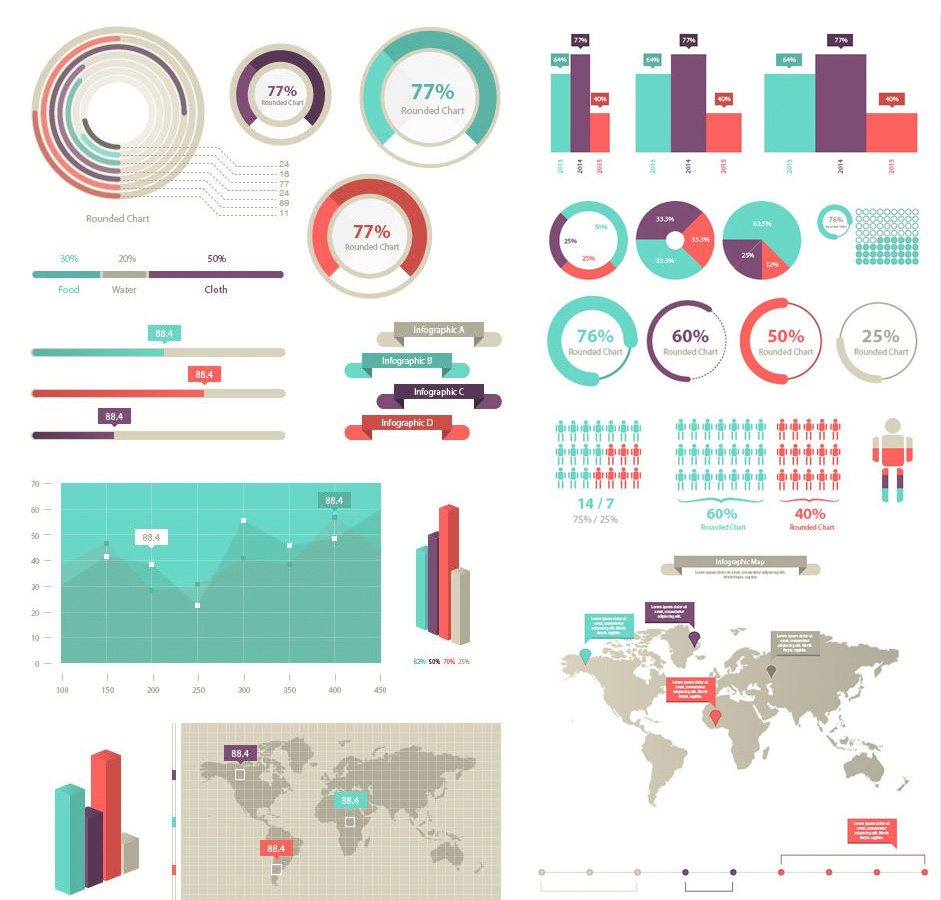 Want a massive collection of free infographic elements? This set has just about everything that you could imagine. The whole set is very well-designed. This set is free like all the others, but you will have to tweet to download it.
Free Vector Design Elements
With a mi of vector design elements, such as maps, 3D pie charts and more, this set has a few unique elements to help you create a unique infographic. On the download page, the download button is actually the Crate icon.
Which Vector Infographic Elements Set Do You Like?
My personal favorite of the bunch is the timeline infographic elements set. It is unique, and is a great way to show data in an interesting way. Which one is your favorite? Do you have any questions about infographics? If so, leave your thoughts or questions int he comments section below.