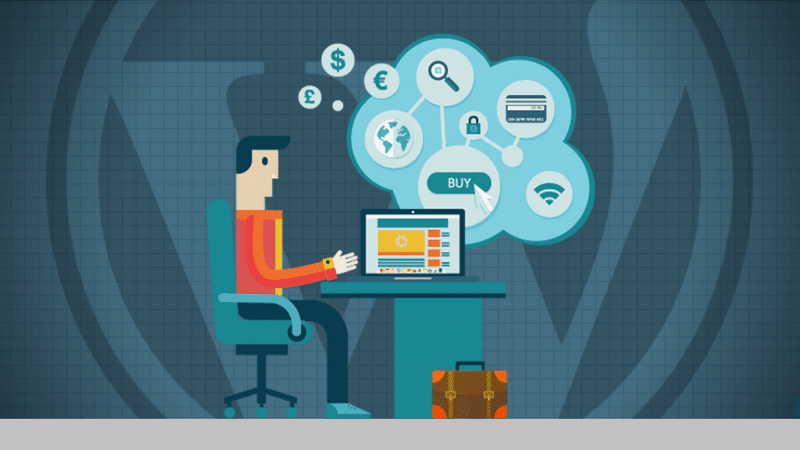 Affiliate marketing is perhaps the most sought after technique for making that extra bit of money by webmasters. There are two faces to this coin. One where you are the affiliate and sell products for a commission. The other where you are the product owner. Since it is well established that fortunes can be made by just selling as an affiliate, why not learn more about it?
When it comes to building an affiliate website or a blog, professionals have looked no further than WordPress. And rightly so what with the killer themes and customizations, it has been the friendliest platform to date.
Making passive income requires some effort and investment. It's alluring for a reason though. With the right motivation, guidance and determination you can reap huge rewards. In this article, I will guide you through the basics of creating an affiliate marketing using WordPress. So let's get started.
Select a niche
The first step you need to do before even considering affiliate marketing is to understand what kind of products you are passionate about. It needs to be something worth affiliating as you would be spending a lot of time working around it.
The niche has to be open to other affiliates too. It should have products that have lots of demand among customers. Quality is also an important factor as it would help in retaining customers. A poor product might result in refunds by customers which is a huge headache when managing your payments.
Do research
Once you are satisfied with you niche, it's time to dig deeper into the products and programs it has to offer. Take your time in selecting as you would be spending your money and time on it. It's worth it though because you will be making your income from it. Make sure to ask yourself the following questions.
Number and type of merchants already working on it? This will help you gauge the competition and predict success rate.
How much commission can be made? Ensure suitable return on investment.
Do you want to market the product? Make sure you fully understand the product as you will have to make the sales pitch. Trustworthy products can help you build a good audience.
Set up a WordPress Affiliate Blog
Building an affiliate site is similar to setting any other WordPress site. Before getting started, please make sure you have these requisites covered.
A good WordPress host- to ensure super-fast load times, security and reduced down time for a nice user-experience. Alternatively, you can select from quality web hosts.
A Domain- this is where you can get real creative. Buy a short domain name that suits your requirement preferably from GoDaddy or Namecheap.
Select a great looking WordPress theme- go for a theme that is versatile, responsive and most importantly multi-purpose. Make sure it makes your content stand out. WordPress has a huge collection of themes.
Once ready, start by linking the host and domain. It's quite simple.
The next step is installing a content management system like WordPress. It's a straightforward job wherein one-click installers make your job easy-peasy. Most good web hosts provide a one-click install option for WordPress.
Top it up with a WordPress theme that you have selected and we are good to go.
Add excellent content
You would have probably heard the saying "content is king". This is perhaps the perfect example where quality content goes a great way in helping you become rich. Now that you have set up your site, it's time to start the most time consuming job of all. Develop content that users trust, one you can market and one that tempts users to click and actually buy.
Using suitable keywords in the content has to be the primary goal as it is imperative to generate traffic from Google. Perform some research on SEO and SEM techniques.
What should the content offer?
Your content should be a one stop solution to all the user's needs and answer all the questions. Go a step further than what the competition offers.
The content should be evergreen. Keep up with the latest trends to stay ahead of the competition.
Adding reviews is a common method to attract users. Additionally it can contain a discussion of common problems and issues relating to the product so that keywords are found aplenty.
Promote your blog
If you feel that your blog has a lot more potential than what Google gives you credit for, then suit up and promote your blog in online and offline market.
Here are some tips:
Using SEO techniques to optimize your site for search engines.
Using paid advertising on social media or Google AdWords to generate additional traffic.
Create an e-mail list of your most trusted audience and push latest content.
Promote directly on social media. Create posts, share and generate likes. Having a social fan following can go a long way in promoting your blog.
Constantly Monitor and Adapt
Before you become a pro, it is important to constantly learn and adapt. It can be done by constantly monitoring your site's performance and tweaking it.
Conclusion
By now you would have realized the considerable amount of time and hardship that goes into making a profitable affiliate blog using WordPress. At the same time you would have understood the potential benefits it can offer over time. It is a business option that thrives on your intelligence and skill. It gives you the option to learn and improvise. Choose the best resources and make cunning moves to become a master affiliate. I wish you all the luck for your venture.
About the author:
Catherrine Garcia is a passionate blogger and a freelance Web Developer. She along with her group of freelance developers, are experts of creating Websites on CMS.
Save
Save