Ophiuchus
It has become a common practice to have web elements slide in and animate as the use scrolls down the page. This is excellent, because it adds an element of interactivity to any site. Any way that you can create an immersive experience for your users will hold their attention. You'll have a better chance at delivering your message and having it sync in. This week, Ophiuchus, by Jenn Pereira is the free website template I wanted to share with you. As you scroll down the page, different elements are animated, giving an excellent presentation. Let's take a look at Ophiuchus and its features.
Ophiuchus is well-built, with animated elements that slide in and fade in as you move down the page. In the screenshot above, the two buttons slide in from the left and right sides.
Elements have subtle transitions and hover effects applied to them. For example, when you hover over one of the 4 points above, a light grey box becomes visible, letting the user know that their mouse is over that element. This is great for usability and cognition.
The color combinations and backgrounds in this free website template are great. The bright colors catch your eye without burning your retinas. images fade in and elements slide in from different areas. This means you'll always have something interesting to look at.
The team section has a little something extra that I love. Not only does each team member slide in from the top and bottom of the screen, but they each have hover effects applied to them. When you hover your mouse over the portrait, a box slides up from the bottom. Here, you can access their personal social media accounts. Even the icons have hover states applied to them.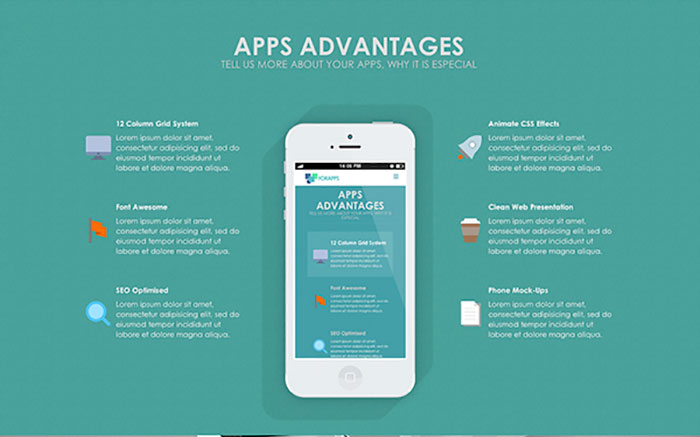 If you have an app you want to sell or promote, this template is perfect for that. Ophiuchus is clean, beautiful, and well designed. In the screenshot above, you can place a diagram showing the different parts of your app and what they do.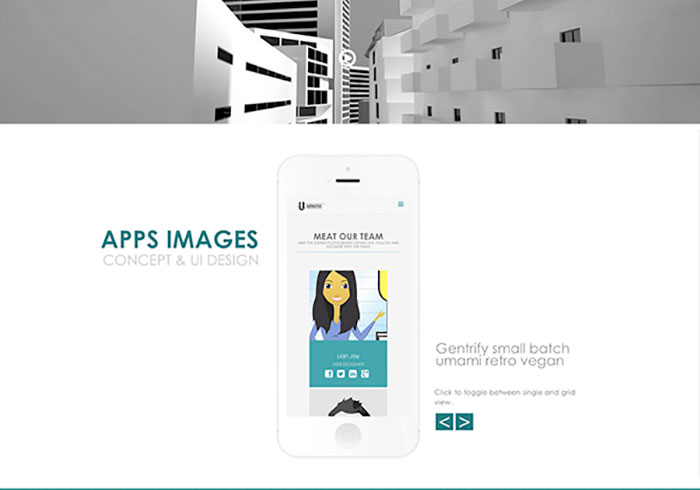 A download section and call to action are perfect for having your visitors take action. Everything is neat and organized. The only thing I'd personally change here is to make the download buttons stand out a little more, since that is the action that is desired.
Of course if you need to get in touch, a working contact form is essential. This is placed near the bottom, because after they see everything they may have questions or concerns.
If you have a newsletter, growing your list grows your business. Promote your newsletter and social media accounts at the bottom of your content.
Download Ophiuchus
Ophiuchus is a fantastic free website template and has certainly earned my endorsement. To download, click the link for a live demo, or go to Ophiuchus's download page.