Parallels Free Html5 Template
One page templates have gained popularity in recent months. Some designers argue that it is easier to scroll down, than to move from page to page. Also, they say that it provides a better user experience, because visitors don't have to wait for a new page to load. Some will argue that a one page website makes search engine optimization difficult. For a smaller site, a one page structure can be a great way to keep users engaged, without asking them to click through multiple pages. That's where the Parallels Free Html5 Template by W3Layouts comes in. It has a distinct look and a strong presence that is good for business. Let's take a look at the features of the Parallels Free Html5 Template below.
The skills section is colorful, and breaks up the picture-block alternating pattern. The different circles add an soft touch to a very linear template.
The pricing tables look fantastic, with a powerful contrasting hover effect. The entire table changes colors, and each item in the table has an additional hover effect. This is an excellent way to show off different pricing tiers.
The portfolio section really stands out here. When you hover over an image, it shrinks with a subtle transition, and a description becomes visible. This is a neat effect, and is a different take on the typical hover effects you'd find in a portfolio section.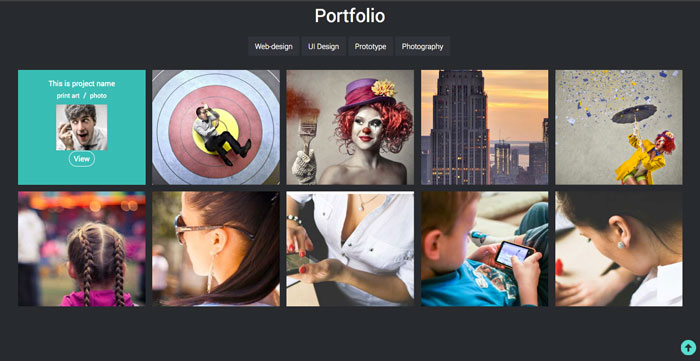 The contact form is simple, giving visitors an easy option for getting in touch with you.
The footer section is well organized, and it is divided into 3 columns.
Download the Parallels Free Html5 Template
If you want a great one page website template, Parallels is a great choice. With subtle effects, your content will only be enhanced by this template. to view a live preview, or download Parallels, click one of the links below.