With this site, you take a color test to see if you are as good with color as you think you are. This site goes off the notion that a large number of people have color deficiencies.
This is a cool blog about all types of interesting artworks, including illustrations, paintings, concept art, etc.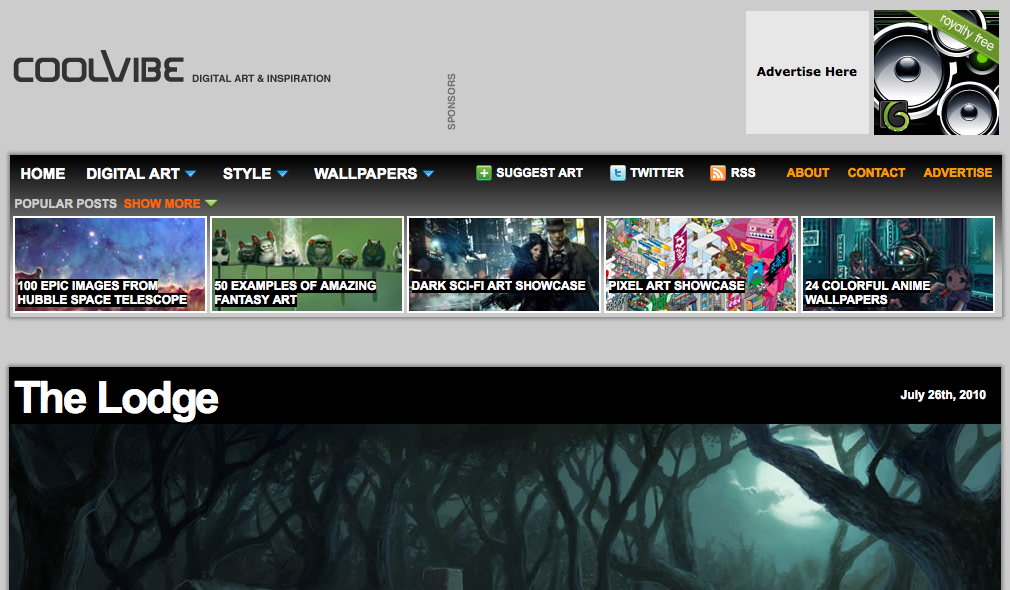 This is a cool site with a lot of concept art and really beautiful illustrations.
This is the portfolio site of an artist named Skan Srisuwan. He does a lot of design and illustration work.
This site has some really beautiful design work, whether it is automotive design, graphic design, web design, or interior design. There are some really interesting articles here, such as the one shown above.
This company has done some really nice work. The site is interesting as well, but it takes a minute or so to load. Despite that, be sure to check it out.
This site has some interesting articles, but this post about portrait photography caught my eye. Some of th faces here are really interesting and leaves you thinking there is a backstory behind each person's portrait.