Free and Premium WordPress Themes
Wait a minute, you say. Have I heard it right? Are you offering me FREE WordPress themes? So, I don't have to pay for them and can just download them for FREE??? Yep, you heard it right. In this awesome compilation you can find both free and premium WordPress themes, so make sure to look carefully and take advantage of such a great opportunity. In this collection we decided to combine all the most popular free and premium WordPress themes for the last couple of months. And it does mean something. It's not a coincidence that so many people are buying these templates, using them for their websites, and the amount of such people is constantly growing. This says something. This says about the QUALITY of the themes. And if you want to join those people and also have a theme that you can install without any problems, easily customize and adjust, then come with me and explore these top 20 free and premium WordPress themes.
With these templates, both free and premium, you can use a great deal of the most modern and popular web design features on your website. A lot of the themes are also responsive, and many of us already know what a great thing that is. You don't need to worry about the mobile version of your website anymore, since it will be automatically adjusted according to the size of your screen. Browsing it on your phone? No problem, the image perfectly fits the screen and the menu bar has transformed into a nice flat menu button. All the text is finally displayed properly, and there's no need in resizing it every time you want to refresh your page. Of course, the same applies to tablets, laptops and other devices with a non-standard screen resolution. Responsive design scales them all.
But sure thing to say, responsive design isn't the only interesting aspect of these WordPress templates. Let's take SEO for instance. If you want your website to rank higher in search engine results, you will be happy to know that these WordPress themes are built with SEO in mind. Also keep in mind such features as image sliders, built-in Google maps, localization, advanced admin panel, and +600 Google fonts. Surely, one of the most interesting things is that you can easily customize your theme the way you need. Change layout positioning, font styles, colors, background images,  menu bars, and many more. You can try and experiment and after some effort you'll be able to create a really unique site, that you can truly name your own. Don't hesitate, and start experimenting right away. You have a great variety to choose from. These free and premium WordPress themes are waiting for your close examination, so why waste time, let's dig in!
Free WordPress Restaurant Deluxe Template
Mouthwatering Dishes WordPress Website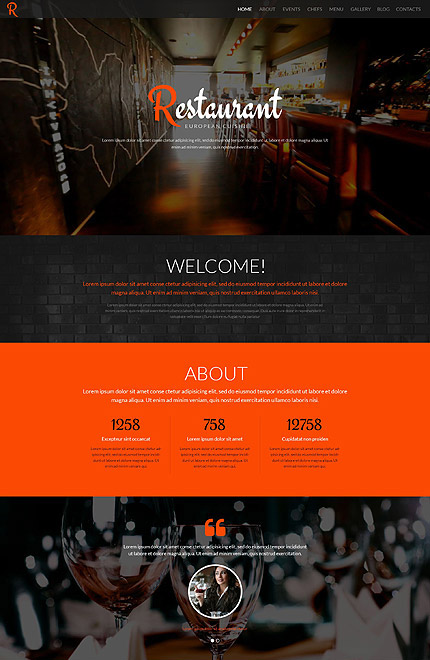 Free WordPress Photography Template
Your Digital Portfolio WordPress Site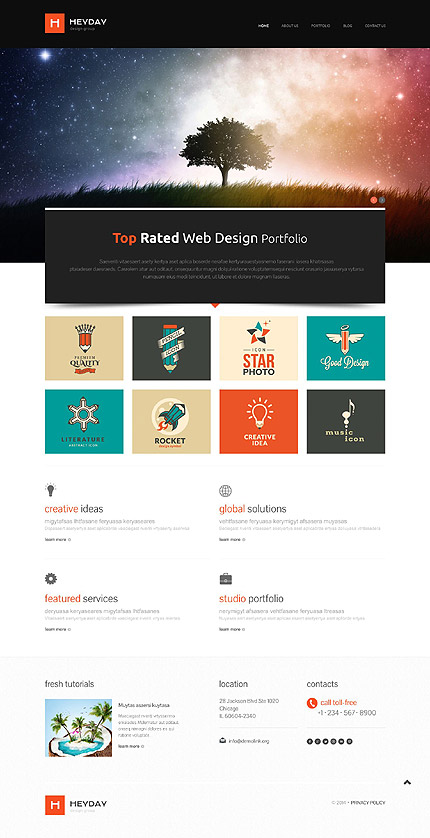 Free WordPress Successful Business Site
Construction Agency WordPress Template
Free WordPress HealthCare Website
Creative Architecture WordPress Template
Free WordPress Theme for Hotel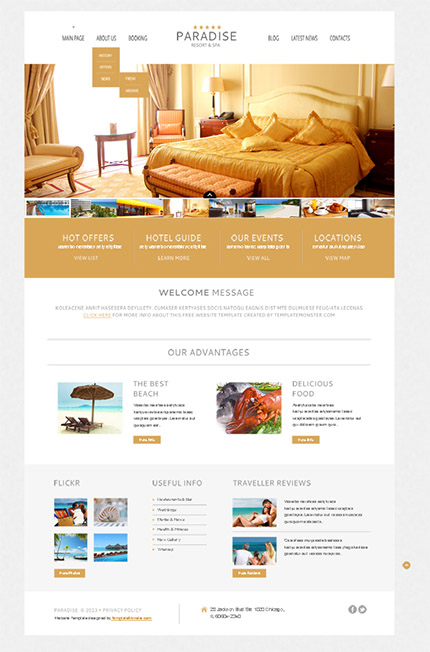 Fast Cars WordPress Site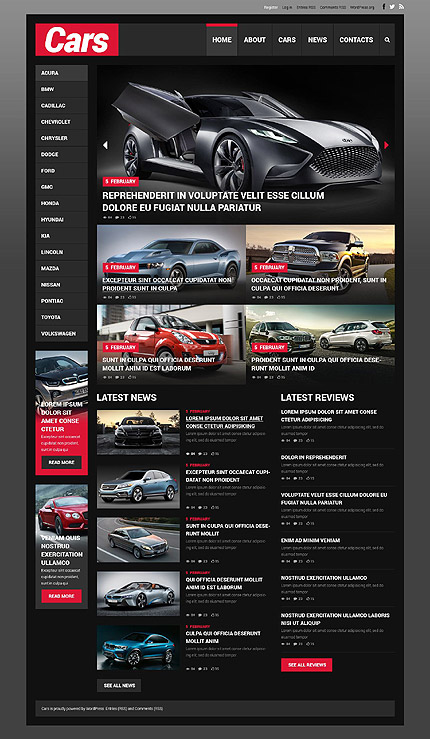 Free WordPress Theme – Law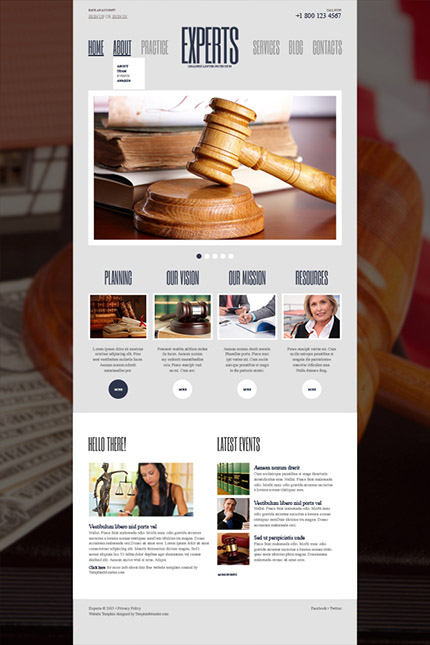 Farming WordPress Template
Free WordPress Theme with Cat Power
Business Ideas WordPress Website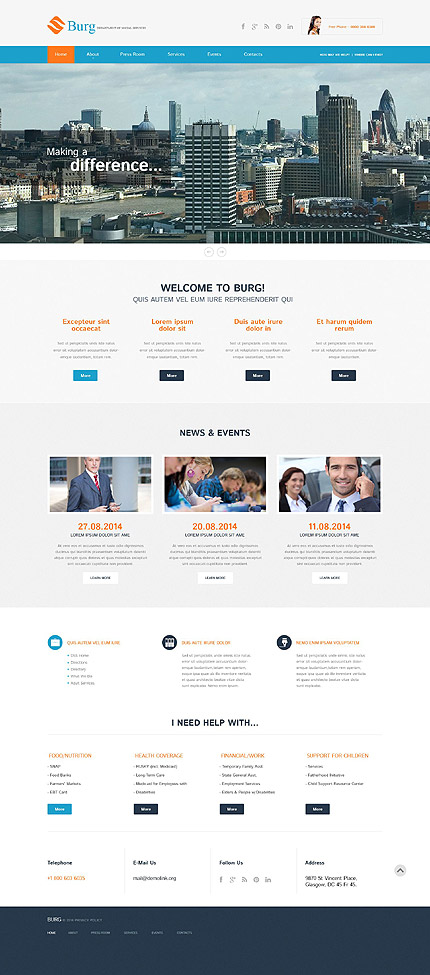 Free WordPress Theme – Restaurant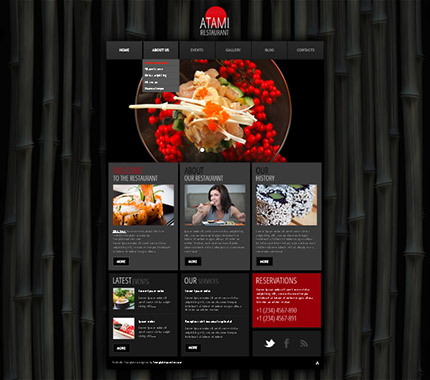 Interior Decorations WordPress Template
Free HTML5 Restaurant Template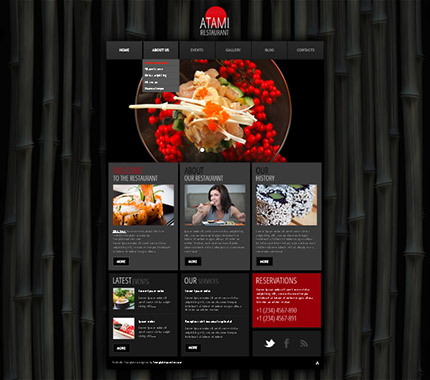 Architectural Projects WordPress Website
Free HTML5 Fish Restaurant Template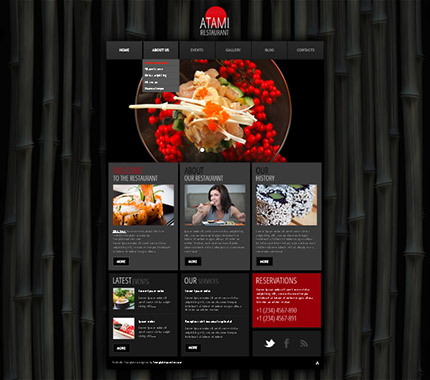 Quality Tattoo Services WordPress Website