UI Hero Free Html5 Template
Sometimes, you just come across a freebie that stands out from the crowd. Sometimes designers and developers will pack so many features into a free template, that you have to wonder how it's free. This week, he definitely won't be disappointed. The free website template of the week is the UI Hero Free HTML5 template by W3Layouts. This free website template is very well done, and contains many elements you'll be looking for. If you want a quality website template, then look no further. You can preview the UI hero free HTML5 template below.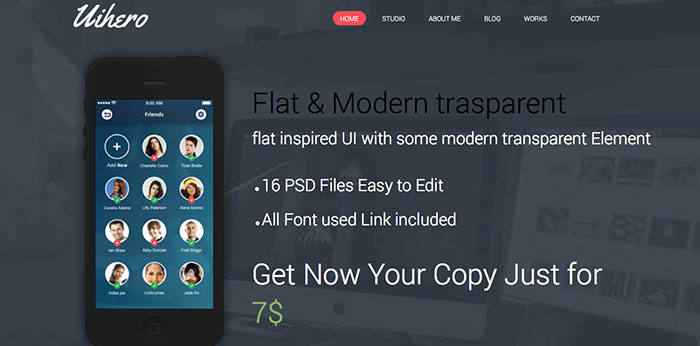 This template comes with a full screen image slider. You can preview your mobile device or app with this setup. With bold text and great call to action buttons, UI hero is sure to get viewers attention.
This template has many different layouts, including a split layout that divides the site into equal halves. Show off images and video, with supporting text to help entice visitors to explore your site.
Like the sample image below, you can show off many supporting points to entice people to buy your device or app. To build trust with potential customers, there is a sliding area where you can place your existing clients logos.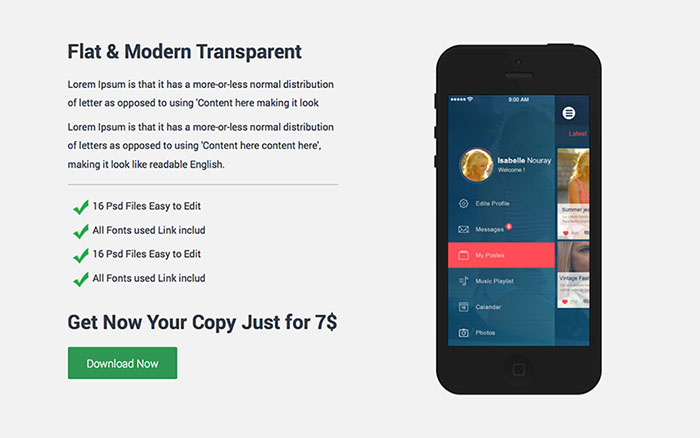 If you sell different levels of services, you can promote them with the pricing table structure below. List the titles, the benefits, and the prices to make it easy for visitors to compare your different services and make an educated choice.
The portfolio section looks fantastic. The images are displayed in a grid, and they cycle through them periodically. When you hover over one of these images, and overlay pops up with a simple animation. This overlay features a title and a link icon to an Thai's people to click your images.
You can place images throughout your site with quotes and important text overlaid on top of the images. Just remember to use text that contrasts well with your image, so it is easy to read. The final call to action at the bottom of the page entices visitors to take action and contact you or sign-up for your service.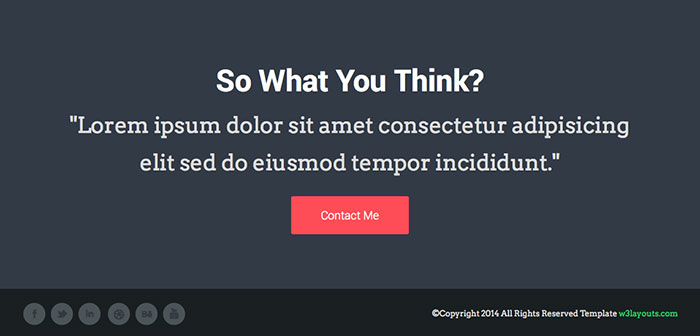 Download The UI Hero Free Html5 Template
What s your favorite feature of the UI Hero Free html5 Template? To view a live demo or download the template, click on of the links below.