Web Design, Graphic Design, & Typography Weekly
This week there is a ton of stuff to see and learn. There is a lot of WordPress and web development content to explore. Also, there are so many freebies and cool stuff to download, you won't know where to begin! If you're looking for a lot of great design goodies, this week is packed with something for everyone.
Who couldn't use a few new WordPress themes for inspiration? Here, you'll find 85+ options for that new blog you're thinking about starting. there are all  kinds of themes available, in all types of styles, colors, features and more. You'll find that some are free and some are premium, so go check them out!
This is a nice discussion of Helvetica, its origins and why Hevletica has had such longevity as a widely used typeface. Personally, I still like Helvetica for some things, but I do like to change it up a bit. This is an interesting read.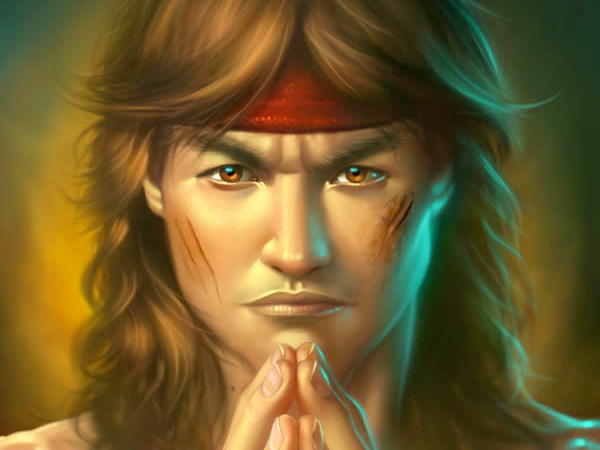 Any Mortal Kombat fan that was in their video gaming prime in the 90's (like me) will be able to create their own fan art with this tutorial. This is incredibly simple and well written. My could use the tips here to create fan art of your own character if you wish.
This is a good article and tutorial about creating sharp web icons with icon fonts. This tutorial shows you how to implement them in your own work.
This is a great round up of freebies that range from psd files to Ui kits. You'll also find code snippets and jQuery plugins for your next web project. You never know what you'll find. You might find something you can use for your next big project.
This is a rundown of some killer holiday gifts for professionals. One of these gifts is a laser keyboard. This would be a killer gift for me if there is anyone who wants to be extra nice and pick it up for me this Christmas(*wink*).
This is a nice little guide on creating your own custom options page in WordPress. This will demystify a lot of key aspects of WordPress for most people. If you want to learn about the back end of WordPress, this is a killer tutorial!
This is a realistic look at what it actually takes to become a top WordPress pro. The author doesn't pull any punches, and gives it to you straight. It isn't impossible, but it will take a lot of work.
In my opinion, this is one of the coolest things in CSS3. Having the ability to create transitions with CSS is an awesome way to add animation and a dynamic feel to your website the right way.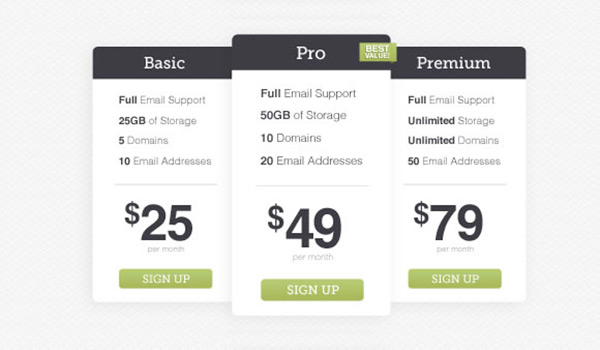 This is a great collection of free psd files to use in your projects. The pricing chart above is a good example of some of the cool stuff you'll find for free from 2012.
Fireworks is the tool of choice for a lot of app designers. Being able to create fantastic mobile apps quickly will save you tones of time and money. Fireworks CS6 has really stepped it up with their new features, making your job easier than ever.
Learn how to manipulate logos in Photoshop to match your layouts. The tips shown in this video will make sure that your logos look their best when you use them in your work.
Design patterns can make or break usability. Learn about patterns here, and how to use them in your work.
This is a small collection of 9 free fonts to add to your collection. A couple of them are hokie, but there are a couple of nice gems to add to your type arsenal.
Conclusion
Whether you work with web, print, or type, there is plenty of new stuff to pick up on this week. Add fonts to your collection, learn new techniques, or download some great free files.