Do Website Templates Hurt Your Business?
When it comes to website design, every little bit counts. We create a design brief, find out what the client wants, and find out their goals, too. We go through the process of wireframing and creating mockups. We go though building the site from scratch, and deliver an awesome website with a great user experience. So where to website templates come in? Can we use them for our business? Do Website Templates Hurt Your Business?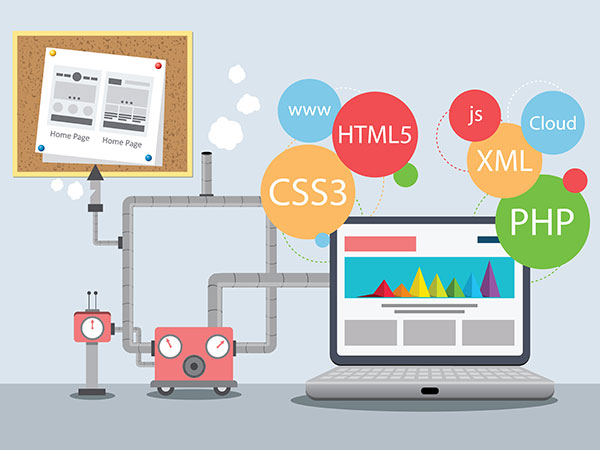 It all really depends. If you pride yourself on creating custom websites with user experiences finely tuned to your client's customers, then no. It would be morally wrong and unethical to allow a client to think they are getting a custom-built website, when they are actually getting a re-purposed template. You might think that it is okay to do this, and that they'll never know. While you may be absolutely right, it's still possible it will come back to bite you.
If you are up front with your customers, then it would be morally and ethically acceptable. While you may not be able to charge as much, you will have the trust of your client, which is worth a lot more. When you have a happy client, they are more likely to promote your services. it would be best to use professional website templates from websites such as TemplateMonster.com or Themeforest.net When you give bad service, this is when your actions have come back to bite you.
The Grey Area
You could use a website template to save time with development. The way this works, and still fits within ethical bounds is:
You've already made mockups
The template fits the layout of design of the mockup, so you avoid reinventing the wheel.
The template provides functionality that fits your concept, and saves you time on coding.
The template has an individual license. Once you buy the rights to it, no one else can.
The client doesn't care where it came from. (This is rare.)
The Pros of Using Website Templates
You save time.
Your client saves money
You code less.
You focus more on the design.
The Cons of Using Website Templates
You have to edit someone else's work.
You never know what you're getting until you after you buy it.
Everyone builds their websites differently.
Your work is less original.
The Dilemma of Website Templates
The problem with using website templates, is that it's tough to put the work in your portfolio when it's all said and done. You didn't really design it. You didn't bring it from sketch and concept, through coding and finishing. Some will put the work in their portfolio just to show off their client.
What do you think?
How do you feel about website templates? Do you use them for website development, or do you code your own from scratch? I would love to hear your thoughts on this. Please leave your thoughts or questions in the comments section below.