Abstract Fonts That Make a Bold Statement
The fonts you choose for your projects say a lot about your client's products and their company. Some clients like to make a bold statement, and these abstract fonts will help with that. Some of these abstract fonts are so bold that they can be difficult to read. If you have a lot of text, I wouldn't recommend using these fonts for that purpose.
47 is a uniquely designed font that is obviously fine crafted. The curved lines, combined with sharp edges creates a wonderful sense of balance and contrast.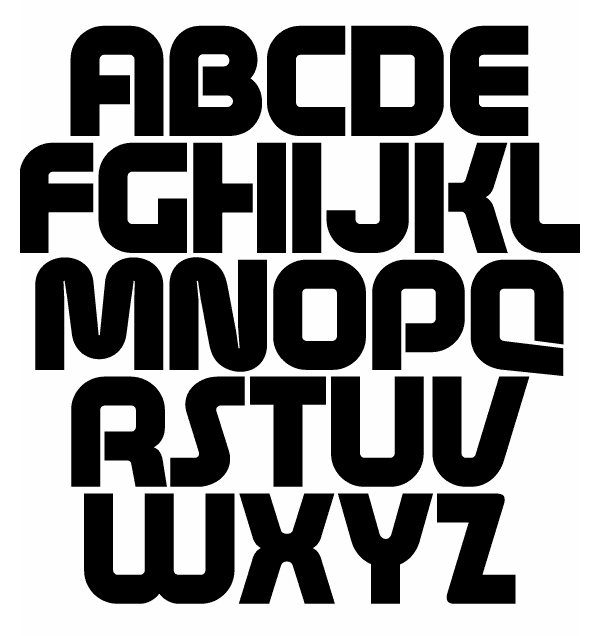 Age Free is a prominent bold font that demands attention. The thickness is uniform, which can be difficult for a font to pull off, but Age Free does it with ease. Letters like the Q and V are handled with simple gestures instead of rigid line breaks, which adds to the overall beauty of this font.
Albatross is a modern, sophisticated font that handles its stroke by using a curved lines and no fill, which gives Albatross a completely unique design.
Blackout is a bold font that gains a lot of attention, due to its unexpected appearance. Where there should be negative space, the area is filled in, while still keeping the letters readable and recognizable.
Gota and Gota Light are very powerful rounded abstract fonts. With thick strokes light negative space, Gota doesn't lose its readability. To be used sparingly, the results can still command the attention of any audience.
MOD is a powerful typeface that takes the idea of Blackout and goes a bit further. Instead of the inner negative space being filled in, MOD fills in other negative space as well, such as with the letter k. The sharp angles make this a very industrial and strong typeface.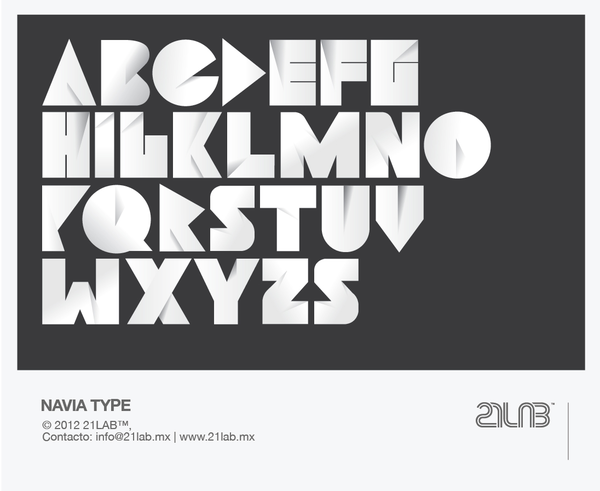 Navia uses sharp edges and shadows to create the negative space within its letters. The subtle gradient adds dimension to an otherwise flat typeface.
Stiff Staff is an excellent typeface that creates the illusion of folded paper, without the use of light or shadows. The typeface is an optical illusion, making this a great asset to use as a headline font.
Val is extremely bold and rounded, making this a great typeface headlines. The sharp angles on letters such as the V, M, and A really make this a unique typeface.
Vecto is a sharp, abstract font that removes the negative space completely and allows your mind to recognize the letters from the abstract shapes.
Conclusion
Abstract fonts like the ones shown above can have a high impact on your design work. if used correctly, you can make a unique, bold statement that really stands out  from the crowd. Each one is unique in their own special way which makes this a good mix of fonts to use in your designs.