There are plenty of principles and rules are available over internet for creating a great website design, but when we talk about landing pages, it relates to almost an exact science. We can say a landing page is a "conversion-centered design" that persuades visitors towards the particular action.
Firstly, it is a more important task to find out a clear and result-oriented, unique selling point (USP) for the products and services that your website delivers, and then, use a landing page in order to focus on primary call to action (CTA) approach. This might be redirect visitors to register their details and sealing a deal. A well-managed landing page can prove the difference between users, who buying products and losing interest.
The landing page needs to be branded and even incorporated with such a "hero" image to communicate towards services and products at a glance. You need to avoid and cut all the points and straight things that can drift user's attention. With all of that in mind, we have come with 10 precious and effective examples of landing page designs from across the web in order to show how this theory can be applied in practice to get an effective result. Here are these 10 websites at your hand:
Action button and navigation. CTA is beautifully designed for "Request A Quote", "READ MORE", "VIEW PORTFOLIO" and "LEARN MORE". This page surely encourages visitors to scroll down page and search more information and testimonials about this website.
Squarespace is popular for its high-quality website templates and creativeness. This website offers several side-scrolling landing pages with the titles like "Create your own brand", "Create your own story", "Create your own store". All full-screen images with a large header desperate users to click on call to action "Get started". Each landing page includes a bespoke video of customer testimonials. Incredible design with five ultimate leads at the same place.
It is another good example of incredible landing page design website that includes such a vibrant hero image with vibrant shades. Start listing free with bold blue color is used at the end of page for call to action.
A simple, yet interesting landing page design approaches with eye-catching call to action button "Contact Now" and few more circular buttons, which have navigation for website optimization including, "Optimize website", "Increase Leads", "Increase website ranking", "Increase website Sales" and "Increase website Traffic". The very much cool and appreciative highlights are used with main features and services to pick-up the appropriate product accordingly.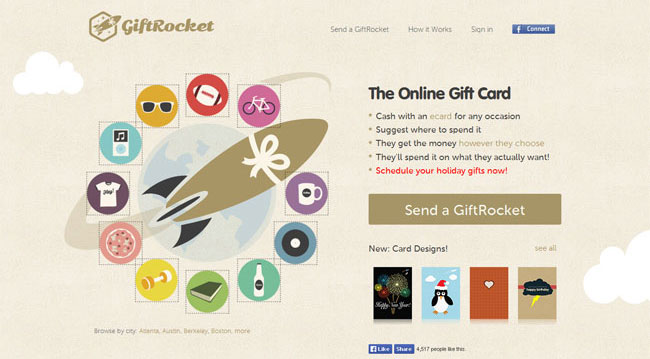 A cool example that explores simple header and bullet points with call to action formula. This website is unique and creative with landing page features enabled illustration, which is surrounded by the icons of several products and services that are presented to purchase. It draws attention on a single-purpose entry point to convince through bullet points.
The analogue photography app Hipstamatic is all about demonstrating the intuitive navigation, cool features and great look & feel, which engage a fashion to draw in users in as possible as manner.

CSSChpper provides web development services with the help of multiple latest technologies in as quick as easy way. The simple layout with some creativity follows all the key rules and basic principles of landing page design including clear and simple strap. The light background color with vibrant color makes easy for everyone to see the links and call to action button like "ORDER NOW" with contrast color.
There is no surprise that undisputed industrial web designers can together knock with decent website. It totally depends on the products and its slicing at home page. Apart from simple navigation bar at the top, a shot of clean type of product photography with link "Learn More" that can help you reach deeper into functionality and features. It is truly tremendous landing page design.
A great example of how to sell and engage customers for a long-time at website. The easy to digest and breakdown key features of this website's landing page has crafted images with navigation. In the mid of page, slider effect is ultimately used images and call to action. The large call to action button "CONTACT US" is designed with black background and white font color. Fabulous design that has everything like amazing graphics, layout, navigation, slide effects, etc.
In my opinion, this popular online scrapbook is confident enough about its brand and reputation. This is why, it is not worried about selling. This site only has some links at the right corner of page in the bottom and that are too visible and risk getting sidetrack. There is only one "sign up" button is visible and presentable.
Author Bio:
Garry Smith is a highly qualified and experienced website designer of CSSChopper, who has shared a vast range of blogs to teach and increase the level of knowledge.