A Nice Collection of 11 Free Fonts
Some people say that a picture is worth 1000 words. This is definitely a true statement. But a few words designed in the right typeface can say just as much. It is important for us to stay on top of what is new and available out on the web. As designers we are always looking to keep our designs fresh with new freebies, and by staying up-to-date on the latest trends in design. One of the biggest ways to make a name for yourself as a designer is to create killer free fonts that are in high demand. You'll find that a lot of these fonts are by designers like you and me, and they can be found on their Behance portfolios. Nothing drives a strong message home harder than the right typeface. Below is a collection of 11 free fonts that you can use to spice up your next projects.
An excellent typeface that is bold and beautiful. The think strokes make this font a great display typeface.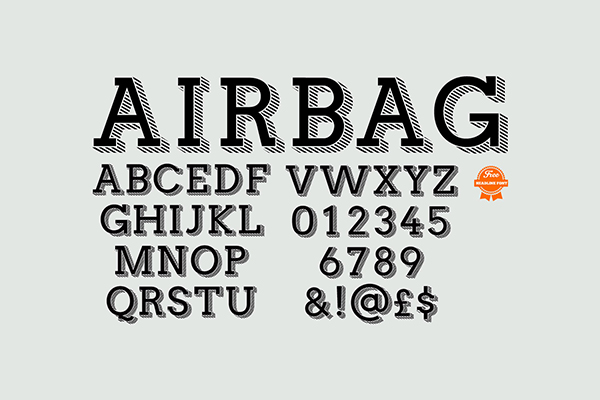 The linear shadows give Airbag a retro look that really makes you take notice. This is a good display typeface, but I wouldn't use it for body copy, because the shadow may make it difficult to read.
The unique concept looks great in the right application. I wouldn't overuse this one, but it definitely commands attention when you need it.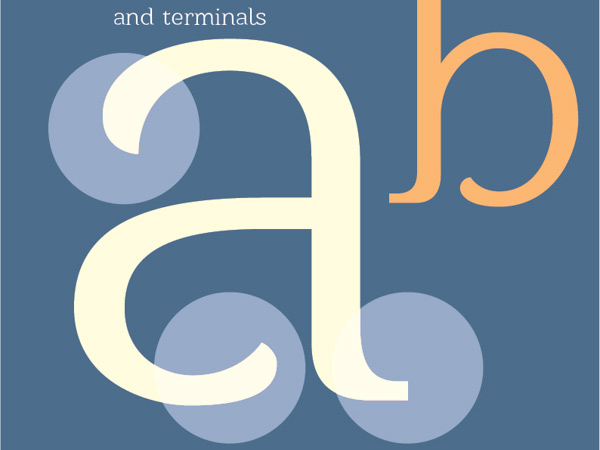 I chose Barkentina because of its elegance and its open style. Sometimes it is the small things that really make a big impact.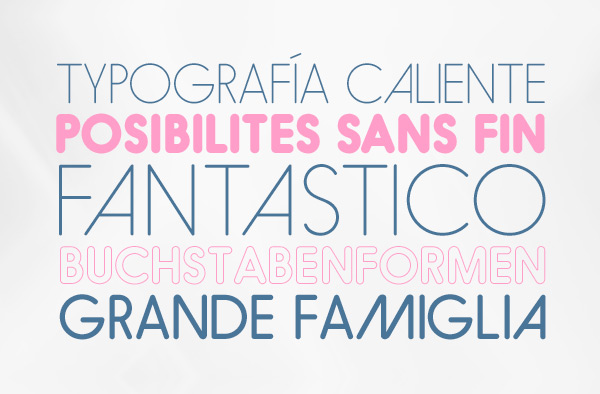 I love rounded typefaces, simply because they look really good thin and thick. They have a modern flair and work well with technology logos and concepts.
I like Razor for its unique style and its consistency. This would look really good in a neon sign.
Jockey is an interesting choice because it is bold and tall. It has an industrial feel combined with a retro flair. The sharp, square edges give this typeface a unique appearance.
Andro is a nice typeface for creating personal text or for sending a more personalized message. The flowing letters are friendly and elegant at the same time.
Fenix is an elegant typeface that is versatile in its use. The serifs are strong, but not overpowering, and its strokes are defined enough to be easy to read at smaller sizes.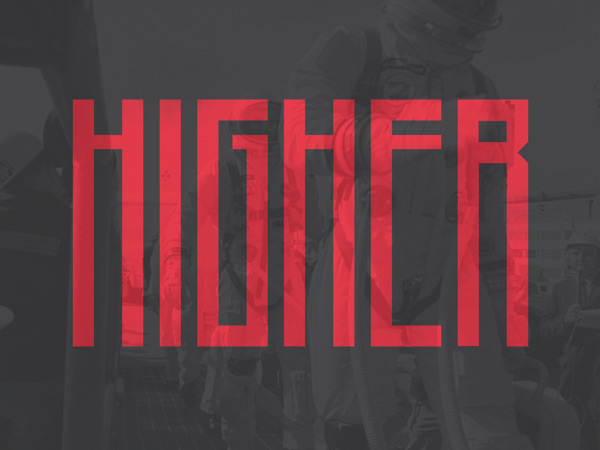 Higher is a great font for an industrialist design. The exaggerated x-height makes this typeface stand out, while still making it legible.
Rainfall is an interesting choice because it is very bold. It would be a strong display typeface to use in a poster or something where it is necessary to grab your attention from far away. I especially like the upside-down triangle as the crossbar for the letter A.
Conclusion
These fantastic free fonts are an excellent collection to add to any designers font repertoire. The collection above contains a wide variety of styles that are bold, elegant, unique, powerful and creative. Whether you are trying to send a strong message or a subtle one, these free fonts should be more than adequate to turn your next project from so-so to amazing in minutes. What do you think of this collection of free fonts? Which of these free fonts is your favorite, and what would you use it for? Post your answers in the comments section below.