Search Engine Optimization (SEO) is essential for any online business. If you are interested in growing your site's traffic, generating leads, and attracting online customers, SEO is a must. The good thing is that they are tools online that can help you optimize your website for search engines. There are free chrome extensions for SEOs online that you can use to get started.
I have prepared an extensive list of extensions that you can use. The list would be divided into 5 main categories.
Rank Checking
Link Building
Keyword Research
These SEO chrome extensions would help you research for keywords online.
TextOptimizer is a writing assistant tool. The tool makes use of Neural Networks and Semantic Analysis so that you can write keyword-rich content that is optimized for search engines. The tool would evaluate your text on a scale of 0-100 and would enhance it to make it content-rich and targeted so that you can rank high on search engines.
You don't need to be an SEO expert before you can start ranking on search engines.
Keyword Surfer is a free extension that allows you to search volumes directly in the Google search engine. With this tool, you can find similar keywords in over 70 countries that you can rank for. Keyword Surfer is an effective way to reveal search data and perform keyword research in Google. It also shows the number of exact keywords in top-ranking pages and cost-per-click for your primary keyword.
This is a free tool that finds long-tail keywords quickly and easily. This tool is a fast long-tail keyword generator tool. It can generate 1000s of low competition, long-tail keywords from multiple search engines. It also brings up keyword suggestions from Google, Youtube, Bing, Yahoo, Amazon, and eBay. You can also export the keywords to a .csv file.
On-Page SEO
You can use this extension to improve the SEO on your webpages.
With this free extension, you can see the SEO issues on the page as you navigate it. It would also display any error on your HTML pages. You get alerts when there are any SEO related errors on your website. It is available in English, Spanish, French, and partial Russian translation. You also get automated checks and validation on desktop and mobile versions audit using Google Insight API.
This is a worldwide Hreflang Tag Checker Chrome extension. The tool helps you to automate the process of checking a site's hreflang tag deployment. The tool saves you time when assessing your site's language targeting and hreflang architecture.
This is a unique free backlink checker that allows you to check all the backlinks on a page. It allows you to find and see any broken or unverified links and categorizes them into no-follow vs follow links, external vs internal links. It comes with an on-page link code browser that allows you to see the exact source code of any link with just the click of a mouse.
It is built for professional SEO users and can replace other link checker extensions. It comes with domain highlighting and a fast link data export feature.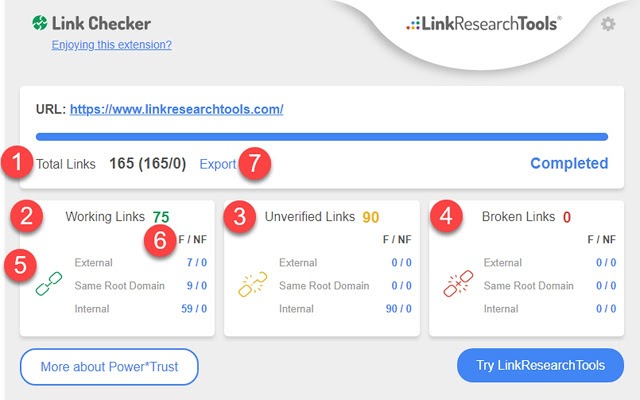 Technical SEO
Use this chrome extension to improve the technical aspects of search engine optimization.
This extension is an all-in-one redirect path analyzer. It analyzes factors such as HTTP headers, robot.txt, Rel-Canonicals, HTTP Headers, trust, and link power. The extension performs advanced analysis of links, redirects, and REL-canonicals. You can also see if a page is blocked by robots.txt or X-Robots tags and if it has NOINDEX/NOFOLLOW tags.
This tool automatically checks each page for AMP validation. It runs any page through an AMP validator. If there are any errors, the page would show red and if it passes, the report would be in green. The extension also displays a warning if any errors are shown.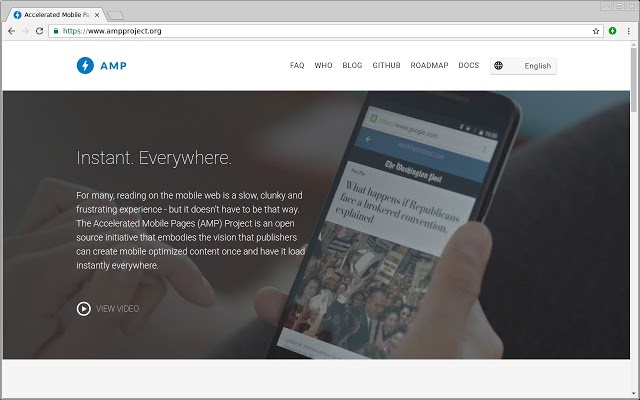 Check out this quick step guide on setting up AMP for WordPress.
This is an open-source tool that improves the quality and performance of web apps. The tool helps you test and audit a web page and generates a report on how well the page did.
Rank Checking
Use these extensions to monitor how your site is ranking in search engines
This chrome extension shows the performance of a web page on Google, Yahoo, and Bing SERPs. It is a lightweight SEO tool that shows whether a site went up or down in the search engine results. It also shows if a page just appeared in the search results or if the position has not changed at all.
Simulate search engine queries from any location on Google and easily check and track your website or your competitor's rankings. This is a simplified solution for SEO professionals who are looking for a good means to track their websites on search engines.
Link Building
Use these chrome extensions for link research, link building, and link management.
This extension helps you open, copy, or bookmark multiple links at the same time. You can open new links as new tabs or into a new window. You can also filter links to include or exclude certain words.
SimilarWeb extension provides you with in-depth analytics into website traffic and key metrics like engagement rate, traffic ranking, keyword ranking, and traffic source. It also offers additional information like how popular the site is, website rank, visits over time, and geography.
With this extension, you can find email addresses from anywhere on the web with just one click. Along with their email addresses, you can get their names, jobs, titles, social addresses, and more. You can synchronize the tool with Salesforce, Hubspot, Zoho, and 100 other hosting services and CRM.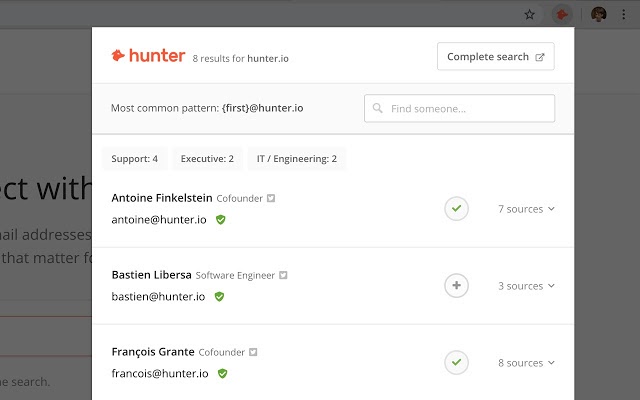 This free Chrome extension for SEO outlines all the nofollow links on webpages. It would outline all nofollow, including new UGC and sponsored links. The extension is very easy to use and does not require any setting.
Conclusion, 
These are some of the best free Chrome extensions for SEO. These extensions are great for businesses that are trying to improve their visibility online. With these tools, you would greatly increase your productivity and reduce the time you spend optimizing your webpages for the search engines.
Author Bio: Marvellous Aham-adi is a freelance writer and content marketer. He teaches entrepreneurs and startups on how to grow their brand using actionable marketing strategies at TheZeroed. He has been featured in top publications like Social Media Examiner, VWO, and OnCrawl
Gravatar: marvellousahamadi@gmail.com