20 of the Best Free Photoshop Templates
I am always looking for inspiration for my projects, so you can imagine that I have spent hours and hours searching the web for quality ideas and inspiration to help get the wheels turning in my head. I never copy anyone's ideas, or steal their designs, but if I see something done in an interesting way, I might take part of an idea and put my own twist on it. Sometimes I know what I want, and I will just look for a piece of a design that already has the groundwork laid, and I can just build upon the basic setup. Sometimes using template files is just part of the business, especially since there is no point in reinventing the wheel. Finding quality template files can be a challenge, since, to be brutally honest, a lot of templates on the web are completely useless. It can take a long time to sift through the garbage and clutter to find those rare gems that deserve to be downloaded and added to your library of resources. I have compiled a list of 20 of the best free Photoshop templates to download and use in your projects.
This is an awesome free business folder template. Imagine wowing the company you're presenting to when you hand them this professional level company folder.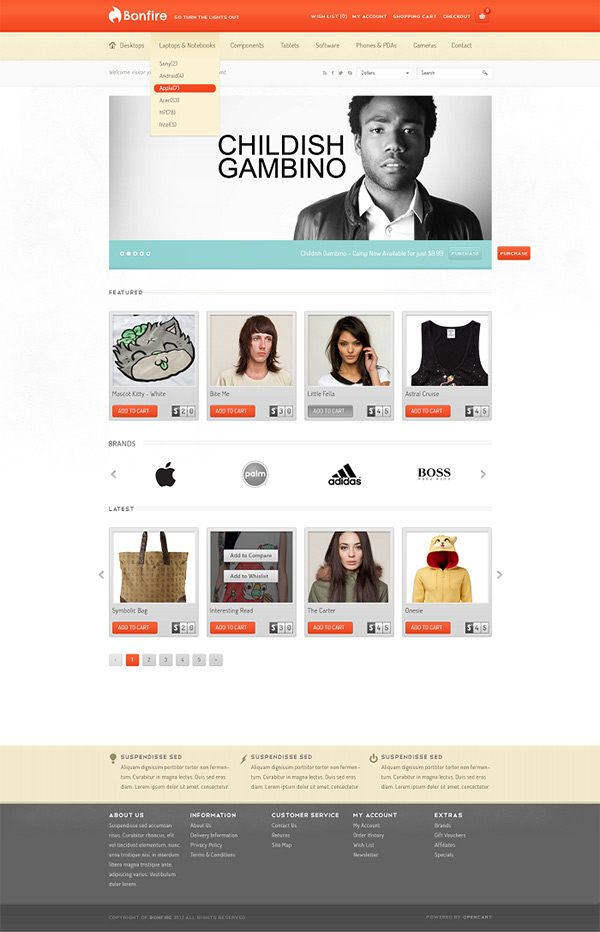 One of the best free Photoshop templates files I have seen lately. Bonfire is fresh and looks really clean. it makes a nice template for a possible online store.
This is a sleek template for a leaflet that you can use for your clients. Change the colors to match their branding, update the text and you have a nice file to work from.
Badges are a fun way to convey quality and relay information at the same time. Use these to add flair and inform your viewers at the same time.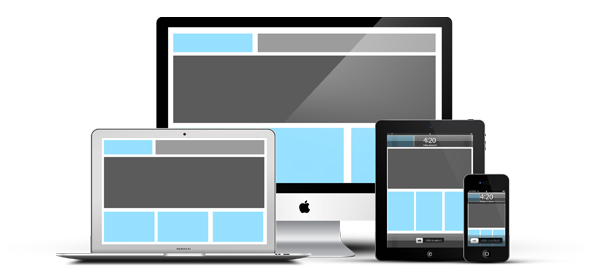 Responsive design is really popular and has pretty much become mainstream. use this template to envision your next site responsively before you break out the code.
A nice retail marketing flyer, this template gives you some great sections for content and the colors really stand out.
Promote your next app with this great template built especially for apps. Use key points to highlight your product's best qualities.
This is a nice UI kit with simple and sleek buttons that you could use in a variety of applications.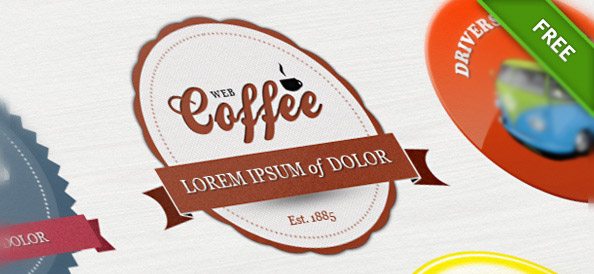 High quality badges only make your site look better. Use these badges to promote the key benefit or an awesome feature of your product or service.
This is a really nice UI kit to help you create a really clean admin section. The bright blue really works well with the grey and silver.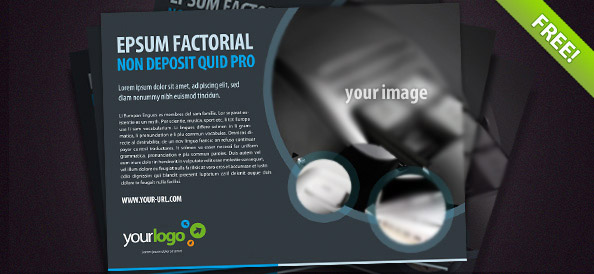 I chose this template because of the nice curved text and the circular images. This is a really nice effect and you could swap out the images and use this free Photoshop Template for a variety of purposes.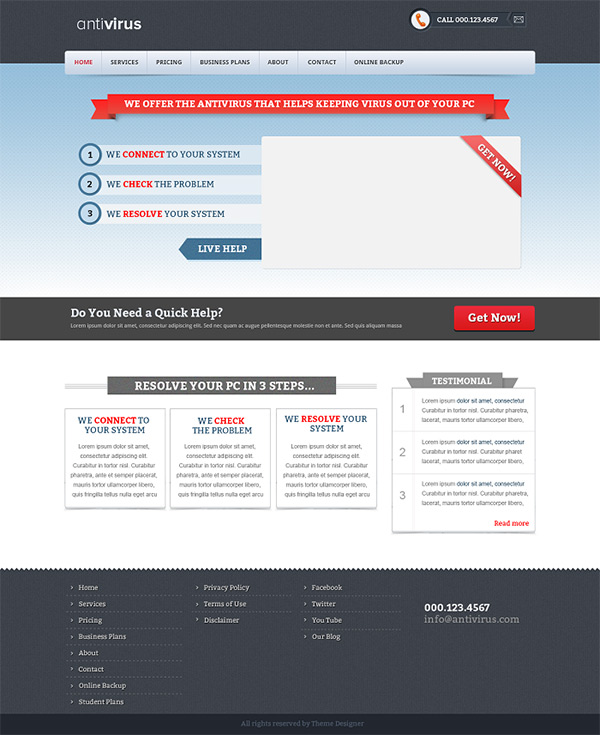 I don't know why they chose antivirus for the theme of this template, because I don't think antivirus when I look at this. Despite that fact, this template is very nicely built and could be used for a multitude of different projects.
You can't do without a good DVD cover template. Complete with disc, this template looks professional and could easily be used to show off your designs.
Having a clean brochure for business can save you some time from having to lay it out and divide it up into sections. Having a good base to start from can save you a few headaches, so you can jump straight into laying out your own design.
I chose this template set, because you can mix and match the different components to make your own custom monsters and mascots for websites. This is fun, and easy to do at the same time.
BisLite is a simple, yet effective Photoshop website template that will help you get started with laying out your own site. The colors are light and fresh and the style is very minimal. This makes it easy to add the things you need, without having to get rid of things that you don't.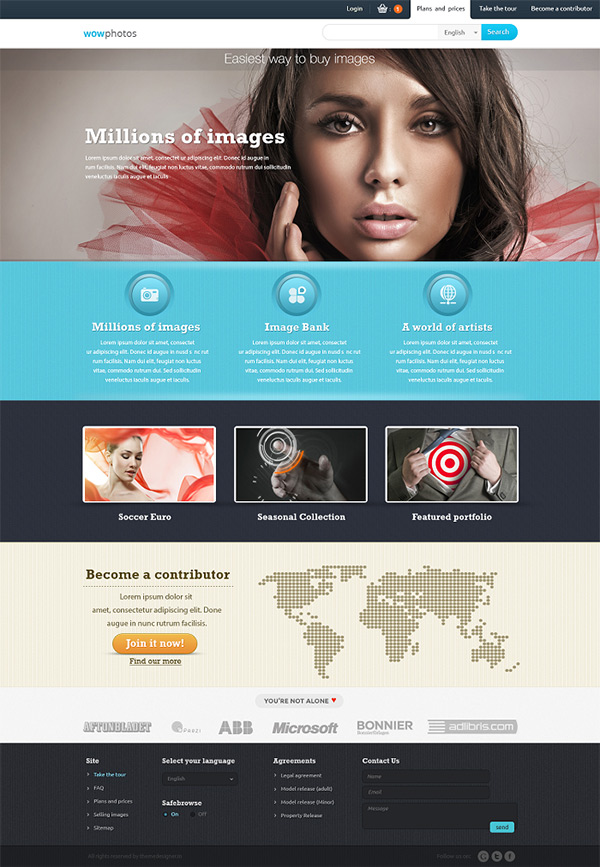 This is a stock photo website template laid out like many of the other stock photo sites that you see all the time. Nicely divided into sections, with links and a contact form, this template can go a long way.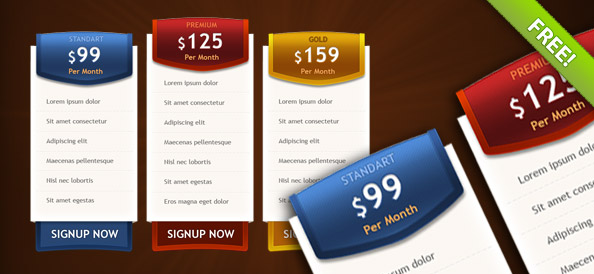 Pricing tables have become very popular when it comes to setting up tiered pricing and giving your visitors choices and options. The decorative ribbons at the top and bottom add a little extra dimension to each pricing table and offers the ability to have distinct differentiation between pricing and options.
This is a very dark and moody website design. The deep purple with the colorful accents really make this template stand out. Show off your company or product with flair.
Having a well built resume template will make it easy to show off your skills to potential employers. Using this template as a base, you could fill in the content and add your own custom flair and be finished and ready for job interviews in half an hour.
This business card template is clean and displays all of the content that you need to get that ever important phone call. I especially like how the social media icons are highlighted, such as Twitter, Facebook, and LinkedIn.
Conclusion
These are the best free Photoshop templates that I have seen lately. they are all well built, clean, sophisticated and simple to use. By using these free Photoshop templates, you can save tons of time laying out the framework of some of your lesser projects, and focus on giving your work the style and flair that it should. Which of these do you think are the best free Photoshop templates that you've seen out of the ones listed above. Have you found some better templates out there? If so, share them in the comments section below.
Save