Vector Business Card Templates
Anything that you can use for your business or as a base template for a project will save you time. While you are always encouraged to create everything from scratch, sometimes you can find templates that fit will with your ideas and will save you time. This week's free vector file is a mix of different free vector business card templates. They are free to use in personal or commercial projects. Below is a preview of each free template and a link to their download page.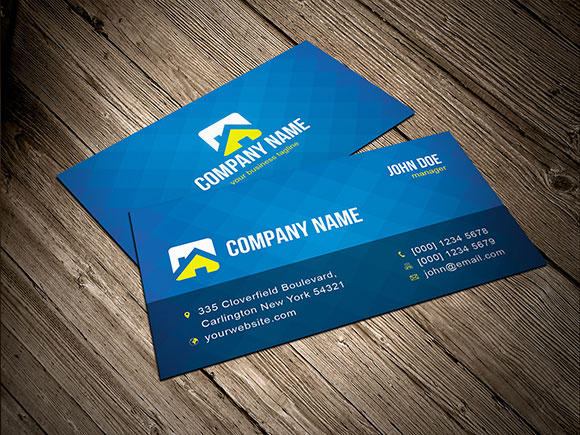 Cool Blue Free Vector Business Card Template
With a nice diamond pattern in the background and a split tone blue design, this template leaves the top 60% of the business card to showcase the business name and logo. The bottom 40% is left for the contact information, such as address, phone numbers, web address and email address. The employee name is in the top right corner The mix of 2 blues, white and bright yellow creates a nice amount of contrast.
Typographic Free Vector Business Card Templates
I like this template because of it's use of type as the main design element. The large type is placed at an angle on one side as a sort of texture. What is really great about this particular design is that it works on both dark and light color schemes. I like the pink accent, but you could change it to any color that fits with your company. The only thing I might suggest is that on the light version, you make the contact information darker than what you see in the example, because it is tough to read.
 Technix Free Vector Business Card Templates
Technix is a great free vector business card template from Hertzz of DeviantArt. I like the irregular shapes and the diagonal lines. The light blue also really stands out. You could change it to any bright color and still get the same effect. Another great aspect to this template is that it is available in Psd, Eps, and Ai formats.
I hope you enjoy these awesome free vector business card templates. They are completely free, but if you use them, you should definitely show the artists your appreciation by liking their page or files. They wll greatly appreciate it.