Simple Animal Vectors
Whether you're a graphic designer or an illustrator sooner or later you'll come across the need to create characters. It doesn't matter if they are cartoon characters of people or animals, it's important to build a collection to reference when you need them. Today's free vector file is a collection of 30 free simple animal vectors. There are a wide variety of different animals, and you'll love the fact that they are so simple, yet easily recognizable. You can preview these 30 simple animal vectors below.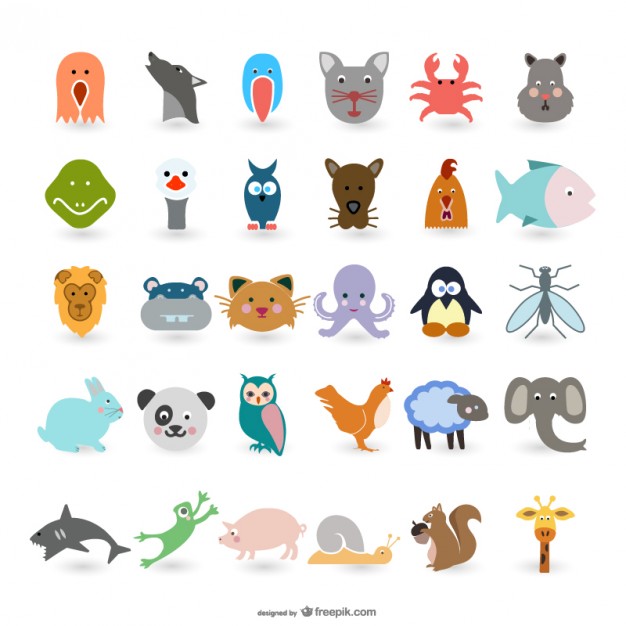 These 30 simple animal vectors are very useful, depending on the types of projects that you do. The style that these are created in would make them perfect for a children's product or a package design for something related to children. Mix a few of these simple animals with a nice vector pattern, and you'd have a great wallpaper pattern. You could also create a pattern with their faces and use them for a variety of different purposes.
I like the mix of soft colors use for each of these animals. The colors don't always relate to the animal in real life, but they are fun. Some of the animals featured in this collection include 2 different owls, an elephant, a giraffe, a lion, an ostrich, a squirrel, a frog, a shark, and much more.
Download 30 Free Animal Vectors
Which one of these animal vectors are your favorite? I would say my favorite would have to be a tie between the penguin and the lion. I like how it is a child-friendly lion that doesn't look too scary, which is great for a children's product. This collection of 30 free simple animal vectors are excellent. They could be used or adapted for a wide variety of fun projects, and kids will love their simple look. These free simple animal vectors can be downloaded via the link below.