The Best Gallery Plugins
Without any doubts, WordPress is one of the most popular CMS on the market today. It is simple, yet effective. The biggest thing that most users like about WordPress is a huge community. In other words, if you need help, just post your request at Codex and you will get plenty of suggestions on how to fix a particular problem. Most likely, you will be offered to use a plugin. WordPress plugins are everywhere, paid and free. Should you need to add certain functionality to your WP site, you will need a good WP plugin. In case your WP site uses lots of images, you will need a comprehensive tool to manage them. I am talking about sites that photographers and graphic designers usually create to publicize their portfolios. Indeed, image management can be a pain in the neck unless you have a reliable tool. So, down the page are TOP 5 WordPress gallery plugins.
If you do not tolerate any compromise between quality and usability, FlippingBook is the WordPress gallery plugin you should be looking for. Great design, great functionality, great support. There is demo available at the plugin website. This is a paid plugin, but here you actually see what you are paying for. It looks like the plugin can accommodate needs of the vast majority of users, from professional web designer and photographer to an ordinary blogger. Feel free to visit the plugin site at pageflipgallery.com.
This is truly one of the best image/slideshow plugins I have ever used. What's good about it is that it offers great templates that barely require customization. In other words, this is plug and play plugin that will definitely make your site look more attractive and professional. You do not need any coding skills. It is 100% responsive which means that your site and images will look great across all devices.
Simplicity is the key. If you do not need anything but an image opening in a pop-up window, that's something you should grab right away. Lightbox is just that – light. You do not need any advanced knowledge to fine tune it. Just download the plugin, install it and you are ready to go. There are a few customization options and settings that regulate plugin behavior.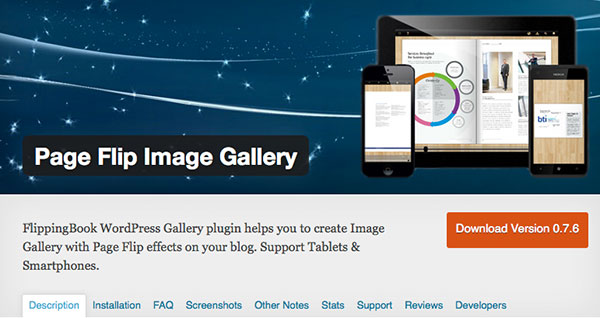 How about being able to upload files in bulk, as an archive? Do you like nicely styled pop-ups? And some flip image effects? You will find those and more in a Page Flip Image Gallery which is an incredibly popular WP plugin. You will not only be able to manage your images but also edit and style them. So, your pics will be remembered, that's for sure.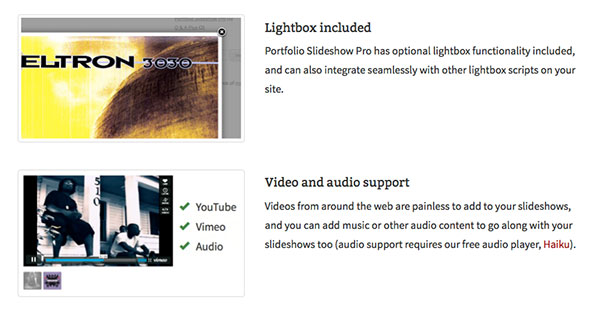 If you are a photographer, you have to grab this plugin. If you do not mind paying a bit for Portfolio Slideshow, you will get a PRO version with an array of cool new features.The plugin in mobile friendly and responsive in every way.
Robert Simons is a WordPress professional who promotes this CMS and develops custom plugins. With over 5 years of experience with WordPress, Robert can recommend the best tools to make WP even more productive.