Popular WordPress Blog Themes
What is the name of the software that you expect new bloggers to come up with when they go looking for a content management system? WordPress, undoubtedly, is the name that they will come up with. This is because it is the most popular blogging tool and even though many other tools are there to work with, WordPress still remains a hot favorite. It has evolved continuously with time and so have the popular WordPress blog themes. As a WordPress blogger, you keep track of these themes and are always excited to know about the popular WordPress blog themes.
The popular WordPress blog themes are known to be efficient and elegant. They have a large user base and there are many bloggers who have used them. Thus, they are highly credible. If you use them, there are very low chances that they will not deliver. So, here is a collection of 50 of the most popular WordPress blog themes that have made a mark in different blogging niches with their looks and functionality. Take a look and do go for a demo so that you can be doubly sure about their working. If a theme suits you, don't wait to bring it home. Grab it fast. You will definitely get value for your money.
Sensational is a sexy and impressive WordPress theme from MyThemeShop priced at $35. Its amazing hovering effects and awing transition slides are just some of the features that have made it a sought-after choice with WordPress lovers.
Already purchased by 1,067 users and having a rating of 4.5 stars out of 5, Pravda is a popular blogging theme from ThemeForest priced at $55. It is super-duper customizable, ultra responsive, retina-ready and lots more.
Pinterest-inspired WordPress themes are a hit with the WordPress community. Taking a cue from the popularity graph of such themes, MyThemeShop came up with Pinstagram. This is a classic theme with the trademark grid layout, multiple post sizes and long list of posts.
Designed specifically for magazine style and blog websites, Scipio is a responsive WordPress theme from MojoThemes. Its professional layout and easy customization make it a hot choice among WordPress lovers.
The $69 Nexus is a versatile magazine theme that is bubbling with custom widgets and content modules that give you control over your page. Everyone likes to possess control over their blog and this is why Nexus has formed so many links with WordPress users.
Voxel is a magazine oriented WordPress theme priced at $49. Its engaging style provides a rich back-drop. You can modify the theme the way you want because it provides easy and complete customization.
Colors catch instant attention and there are many who look for bright and colorful themes. Spike is such a vibrant responsive theme designed by MyThemeShop that is packed with a sleek post slider, all the useful widgets and shortcodes.
The $40 Fearless, from ThemeForest, is a bold, modern and responsive theme. It features a modular drag-and-drop homepage layout, multiple blogroll styles, multiple theme layouts, and an incredible number of premium features and custom widgets.
Built for creative and image-heavy sites, Arts & Culture does full justice to its name. If you are starting an online magazine in the arts and culture space, then you must go for it. It is a promising prospect.
Here is another Pinterest inspired popular WordPress theme from Themify.me. It has an auto stacking layout with infinite scroll as seen on the Pinterest desktop site.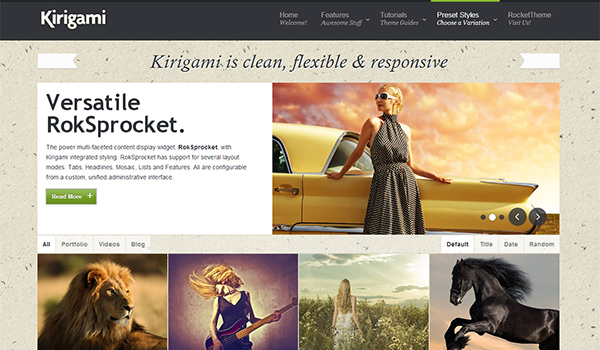 Kirigami is a cool and well-known theme from RocketTheme priced at $49. It has a responsive grid system, Twitter Bootstrap and numerous widgets and plugins that give you total control over your blog/site.
Splash straight into the world of blogging with the $35 Splash, a MyThemeShop product. This HTML5 WordPress theme also integrates review blogging and maximizes content impact.
Responsive themes are the heaththrob of the WordPress community these days. So, here is Reveal, a responsive portfolio theme from ThemeTrust that has many coveted features to enhance its appeal.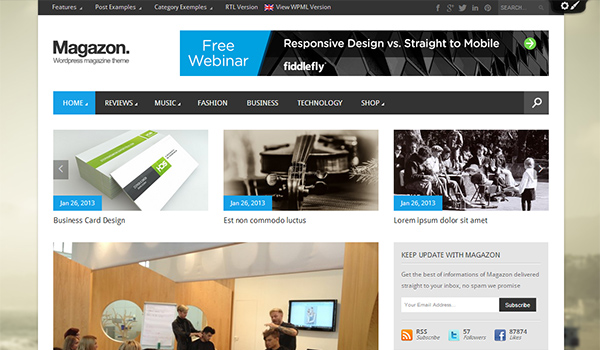 Purchased by 1,637 customers, the $45 Magazon from ThemeForest, is an advanced responsive WordPress news or magazine theme. It works straight out of the box and comes with a multitude of theme options and smart homepage builder.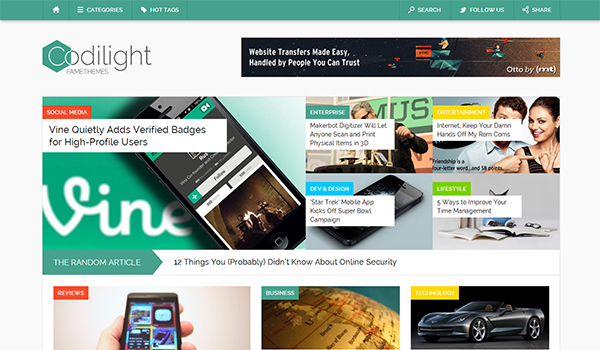 Codilight gives your readers a brand new experience and ensures that they stay glued to it. This $49 theme from MojoThemes is new, powerful and fully responsive.
Themes with social networking capabilities are very much in vogue and users look for such themes. Connect is such a WordPress theme that utilizes BuddyPress to maximize your blog's impact on social sites.
This multipurpose and multifunctional WordPress theme lives true to its name. This is to say that it brings your blog/site to the front page on the web space. You are really going to love this MyThemeShop merchandize.
Cool Stuff is a responsive WordPress theme with modern, flat, minimalist design. The flat design looks sophisticated and is also compatible with mobile devices which is why Cool Stuff is a cool and popular choice.
Themes that offer flexibility and customization options are lapped up by WordPress users in large numbers. Metropolis is such a responsive theme that combines simple color schemes and shades to complement many content setups.
Piccione is a blog magazine theme that will also work well for a serious news portal. So, if you want a multipurpose and feature rich theme, Piccione is a great choice that is quite popular.
The $55 Valenti is a cutting-edge, feature-rich WordPress premium HD (retina-ready) review magazine theme. Developed by the renowned shop, ThemeForest, it has been purchased by 3,063 users and enjoys a rating of above 4.5 out of 5.
The $75 Prologue is a modern and responsive, touch enabled magazine-style WordPress theme. It gives a nice presentation to your content and ensures that it grabs a good deal of eyeballs.
Split is a pearly white, minimal and crisp WordPress theme developed by MyThemeShop which comes for $35. It features a functional dual sidebar and dual post layout on the homepage along with many other cool features.
The $59 CelebrityGossip is a WordPress theme designed for entertainment websites, gossip blogs & celebrity news sites. It carries all the standard features that guarantee flexibility, speed and popularity.
Interactive features bring you more eyeballs and enhance the interest level of your viewers. Branded, the $49 theme from MojoThemes is a storehouse of such features and can do the same for your blog.
Get multiple color schemes, localization support, SEO optimization, 5 category templates and lots more with Patterns. The theme brings a fresh and new look to your blog, thereby, making it more attractive and appealing.
Hot Topix is a hot and sizzling theme from ThemeForest that is no less than a makeover package for your blog. Priced at $55, the responsive theme has already been purchased by 2,134 people.
Kernel gives you multiple options to create classy and catchy blogs. The high degree of flexibility that the theme offers is its USP which is why it has become so popular.
Repose is a flexible, multi-format WordPress theme from MyThemeShop that comes at the price of $35. Fitted with custom widgets, shortcodes, unlimited color schemes, lightbox, Google fonts and lots more; the theme will really impress you with its performance.
Handmade Two is a retro styled WordPress theme that has got all the features to kickstart a nice and natty blog from any niche. Every element of the theme from typography to borders to spacing to buttons has been created with extreme attention to detail.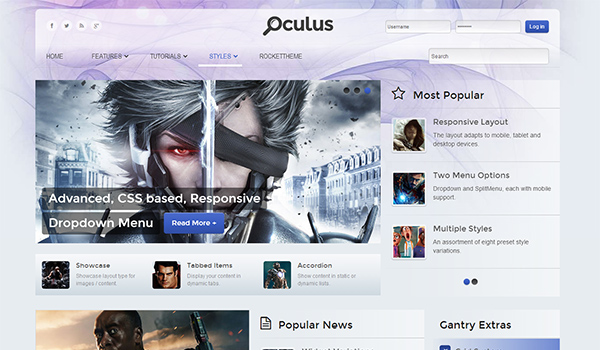 Oculus is a $49 theme from RocketTheme with a semi-transparent focused design that allows rich and subtle full page backgrounds to filter through, to stunning effect. Designed with all the desirable features, the theme is something to watch out for.
ThemeJunkie brings Insider, a modern, fresh and creative theme best suited for magazines, news, and blog websites. Priced at $50, the theme has custom widgets, advanced control panel, cross browser compatibility and many more features to woo you.
The $40 Novelti, from ThemesKingdom is a bold news magazine WordPress theme that will give your blog a new and innovative look. It has the perfect combination of alluring aesthetics and complete usability which makes you look no further.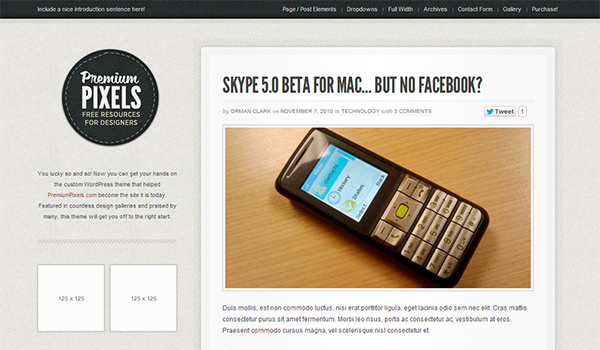 Every pixel of the theme screams perfection. It has a classic appearance and will make your blog stand out from the rest so that you can just write without worrying about the looks.
Jarida is a clean and responsive WordPress theme from ThemeForest priced at $55. It has a retina-ready display, rating system, unlimited colors&sidebars, mega menus, Google fonts and much more.
You can use Responz on unlimited sites and can also get a free bonus theme with it. It is a 3-column responsive theme having an elegant and minimal design along with great typography.
FlexiMag is a multipurpose WordPress theme developed by ThemeForest for $49. It goes great with all bloggers whether a novice or a pro. As is clear from the name, the theme is fully flexible and thus, you will find it a cakewalk to work with.
Built by ThemeFurnace, Perosan is a simple personal blogging theme with some nice built-in extras such as social media count widgets, Flickr widgets, lined paper style text widgets and a homepage slider.
Got loads of content that seems like a clutter? Don't worry. The $69 Lucid will make everything crystal clean. It has got tons of features to treat everything just right.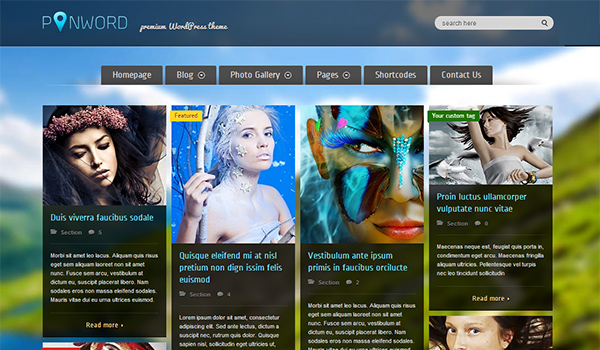 Available in three different colors and equipped with complete customization, Pinword is a fantastic looking blog theme that will invest your blog with an inimitable flavor.
Hartee is a Tumblr like theme that brings in the classic look of the micro blogging platform. It is responsive and built on top of the Skeleton framework which makes it easy to extend as well.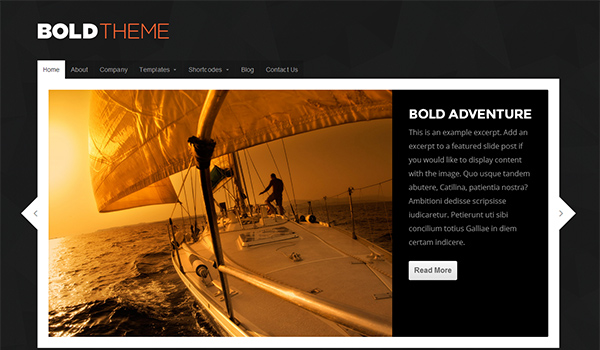 Bold has a versatile homepage layout and it features a strong yet simplistic design perfect for next generation businesses and blogs.
Duplex does a good job with all kinds of sites. It is attractive as well as functional. This $59 theme from ThemeZilla is packed with all the latest and lovable features.
If you have a thing for food blogging and other related niches, TastyFood will suit you fine. It has a professional and pleasing look that is sure to cut ice with your audience.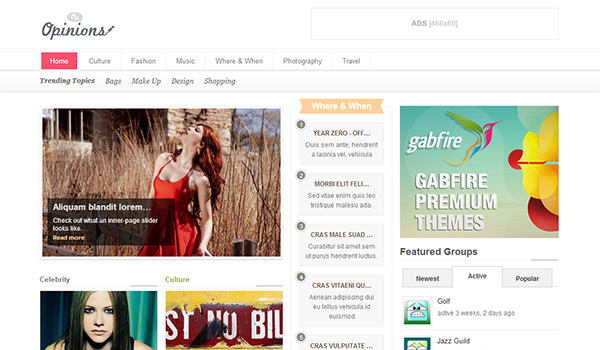 Presenting a large amount of content in a clean and easily readable manner is really an accomplishment. Opinions is one of those themes that has accomplished this task and you can use it to display a large amount of content while also taking advantage of BuddyPress functionality to create a truly social platform.
The $45 Simple Mag from ThemeForest is a responsive and minimalistic WordPress theme with lots of useful, unique and awesome features. With an impressive customer base of 4,809 people, the theme is super popular.
Invented by MojoThemes, Ambro is a feature-rich WordPress magazine theme with integrated video, slideshows, galleries, carousel, ads system and many more attributes.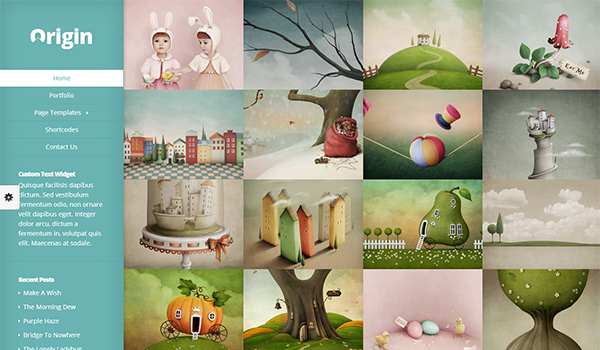 The $69 Origin is a stunning grid-based theme that comes with secure code, cross browser compatibility, complete localization, unlimited colors and perpetual updates. The theme tells a story through imagery and creates a truly engaging experience for your audience by saturating the screen with your beautiful photos.
Legatus is a top quality WordPress theme with a handcrafted design. It has a responsive layout to make sure that your site loads well on all viewing devices.
The well-known shop, MyThemeShop has developed Immunity which is a multipurpose responsive WordPress theme. Priced at $35, it carries WooCommerce integration, custom widgets, shortcodes and tons of other captivating features.