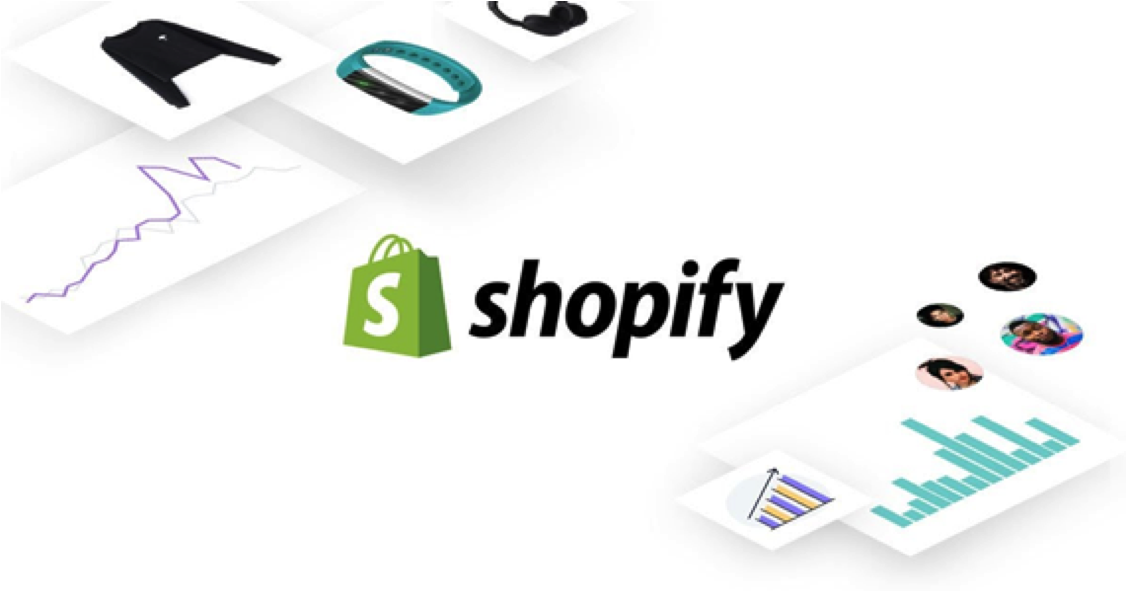 Shopify is one of the biggest e-commerce websites that can help you with establishing your online store. No matter what you are selling, be it any digital product or physical products such as clothes, jewelry, computers, phones, or any services online, Shopify is the answer to all the e-commerce queries. The thing to be noted is that Shopify is not a free platform to help establish your online store, but with its free trial available for 14 days, you will be able to test how your online store will perform.
Why Should You Prefer Using Shopify?
Apart from Shopify, there are many e-commerce stores available online. Despite Shopify being the most famous store, why should you prefer using it? There are many features of Shopify that you won't be able to see in any other offline store. Some of the features of Shopify includes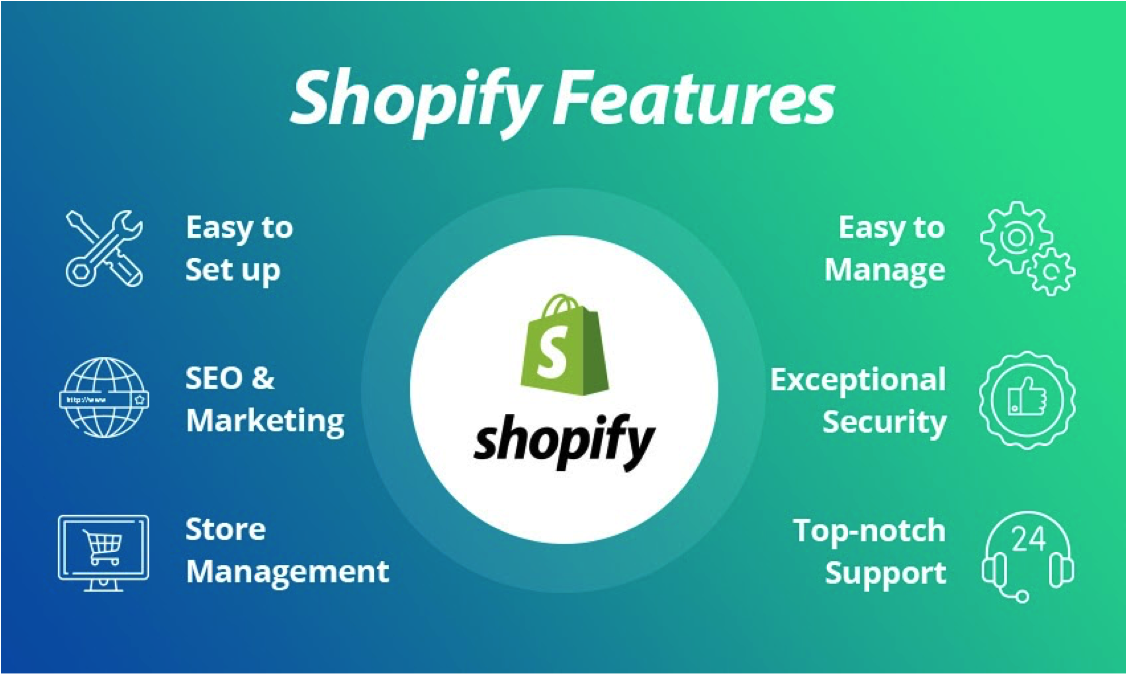 1. Advanced Backend
Advanced backend is one of Shopify's most demanded features, with which you will be able to get analytics for all the pages and products on your ecommerce store. With Shopify backend, users will be able to get a detailed report of how their products perform online.
You will get the reports and analytics for the best performing page and most selling products in the past few days. Moreover, you will get insights into your visitors' real-time view and on what page they are on.
2. Features Available For Free 
There's a lot involved behind developing the website, and Shopify does it all for free. When developing your website with Shopify, you will need not dive into the process of web development.
Web development over certain platforms requires themes and plugins, and not all of them are free, and it will take you hours to find the perfect plugin or theme for you. With Shopify, you will be getting all the themes, and you won't find it difficult to get the theme for your ecommerce store. Moreover, you will also find free images over the platform, inside the theme option, which Shopify professionals clicked.
3. Can Integrate Your Ecommerce Store To Social Platforms
Handling your store on all the available social media platforms is difficult. But Shopify does it all for you. You need not be present on all the famous or trending social media; with the ability to integrate Shopify with social media platforms, you won't find it difficult to generate sales with social media.
4. Shopify Runs On Cloud Network
Running an e-commerce store on a server-based platform is probably not a good decision. A server has the maximum possibility to crash at the very unwanted time. For instance, you are running a heavy sale on your store, such as a Black Friday sale, in which servers are prone to crashing.
This is when you can lose a lot of customers with just a single crash of servers. The good news is that Shopify does not run on servers. Instead, it runs on a cloud network, which experiences very few crashing cases, unlike servers.
And you need not pay an extra sum to have your website established on a cloud-based network; all the fee is added in your subscription. With your site running on Shopify, you will have negligible chances of your site crashing.
5. Varying Plans 
There's a plan for everyone on Shopify, which is why you should prefer using Shopify. When developing a website, you might have to spend a lot, which saves you no money at the end.
For instance, you will have to buy hosting, domain, and later pay for the marketing and SEO, and then you will have to save to pay for the e-commerce platform. With Shopify, you can start with as low as $9 a month, which is the lit play, and you can later increase the business plan.
6. Support 
Shopify being one of the biggest e-commerce platforms, does provide support to its customers. Even if you are a novice in creating your store, you will be taught to develop your own Shopify store at ease with Shopify free academy. Moreover, Shopify's support team is always there to assist you with all the issues you have.
7. Apps Available 
Like WordPress, which has plugins option for web development, users here will see apps in the store. Plugins can be used to carry out some tasks that your default website cannot, such as adding a contact page might be difficult, but it will only take a few seconds to have a contact page with a plugin.
Similarly, there are apps on the Shopify store, which you can choose from. However, choosing the app for your need is not necessary, but it can help do a certain job. Not only are there free but also paid apps you can choose from on the Shopify platform.
How Does Shopify Work?
To get started with Shopify, first, you will need to have your product ready. You need to know what your product is, how much quantity you are having of the product, what the product can do, and how it is useful to society. Once you have the product's basic details ready, you will have to start developing your website. The website is where your customers can buy the products.
Products you are selling can be anything that you can shop online or offline as well. Add pages to your store, add products, provide customer support, live chat options, have blogs ready, have 'about us' pages, and most importantly, have your shop page, including cart and checkout option.
Another thing you need to make sure is that security is provided to the users. It should not be that the data of the users is leaked to any third party, and you will need to ensure the customers by mentioning it on your privacy policy.
Once your store is ready, it's time to test it. Testing a store is essential, as it will give you an idea of how your user is going to use it and whether they will face any problem while shopping or not. Also, check the checkout page and whether there is any problem with the payment process to not have failed transactions later on when your store is live.
Make sure to run tests on your store from mobile, tablets as well as computer. Also, run the security tests to ensure that nobody can enter into users' data without permission.
After successfully building your store, you will have to market the product you are selling. When any visitor comes to your store, you will be getting a real-time view of it. At the back end, you will know at what page the customer is and what the customer is doing. Once the customer makes the payment, you will be notified of it and the product he wishes to buy.
Customers will only be able to buy the product when it is in stock. You can feed in the stock of the products you have with you, and Shopify will automatically calculate how many products have been sold and how much are left to go completely out of stock. Once the product is unavailable, Shopify will mark it as 'out of stock'. Once you receive the payment for the user's product, you can proceed with the delivery process.
If you are selling a digital product that can be downloaded, you can deliver it to the email address and set the download page to be open after the customer has made the payment. For the physical products, you will have to get the products delivered to the customer's address and give the courier's tracking details.
9 Key Elements For Shopify Store Growth In 2020
You may find blogs with tactics for growth on Shopify, but it is not that easy to apply those tactics to your store at once. However, following certain tactics can help grow your blog, but it is not always the case. Here are 9 key elements that you should consider integrating with your Shopify store to have Shopify store growth in 2020.
 1. Messenger Marketing
Messenger marketing is a new form of marketing technique in 2020. Social media is now being commonly used by people worldwide, and that can be one of the easiest ways to connect to them. With messenger marketing, you will be able to connect to your customer or your audience all around. Messenger marketing does allow you to respond to the queries of the customer at an instant. Also, there is an automatic reply feature that can be in handy by assisting your customers when you are away.
To implement this in your store, all you need to do is download the Whatsapp and Messenger marketing app for the Shopify store and integrate it into your store, and it will set up by itself.
2. Cart Abandoned Recovery Options
Another key element to implement in your Shopify store is cart abandoned recovery options. With this feature available, you will send emails to customers who have left their cart with incomplete purchase. You can send the email manually as well as automatically.
From the orders section of your admin panel, you will check out all the products that have been failed from purchased or have been left abandoned in the cart by the customer. From there, you can manually send the email to the customer to bring them back to finish their purchase.
You can also set the automatic checkout mail option sent to the customer if they left their purchase incomplete. This option can be enabled from the checkout option within the settings menu, and you can set the custom mail layout and template for your mail that will be sent to the customers.
3. Minimal Design 
Users nowadays search for minimal design. A website with a clean and simple look attracts the customers or audience, which is later converted to customers. For a greater conversion rate, you will need your website to adapt to minimalistic settings.
Shopify is an e-commerce platform, which works great with e-commerce themes for the website. Within Shopify's store, you will be able to find tons of themes resembling your Shopify business. Themes for free, as well as premium themes, are available on Shopify.
4. Eye-catching Visuals 
The next thing to take care of when creating a Shopify store is the eye-catching visual. As per the stats, the site with better visuals and images gathers users' attention. Not only a minimalist store is required to grow well, but as well as the eye-catching visuals.
You can get elegant images from the Shopify theme library, giving its users free access to loads of images clicked by Shopify professionals.
5. Mobile-friendly shopping experience 
With the heavy usage of mobile phones in every single house, it's crucial to provide a mobile-friendly user mode. Every individual owns a mobile phone, for it is no more a luxury but rather a necessity. Therefore, consumers are most likely to shop from their mobile phones.
There are different ways to optimize your store for a mobile view mode. Create a mobile view mode of your store that immediately switches between computer/desktop mode to mobile mode according to the device used. The layout looks similar but still varies in terms of positioning of elements, size, etc.
The immediate adjustable web design for the chosen template and instant shrinkage property of the layout enables an easy, user-friendly view to your customers. Apps like ShopPad help you with creating an easy responsive redesign for your stores.
6. Product Videos
Most of the stores have this method available and have been known to achieve better ranking and growth when using videos for marketing products. Product videos help customers identify the real use of the product they are buying from the store and how they can use certain products.
Making such videos is no longer a big deal. All it requires is some video editing knowledge and a video editor in hand. You can create videos for your product, which will include all the details such as use, benefits, and images of the product you are selling.
7. Product Referral Rewards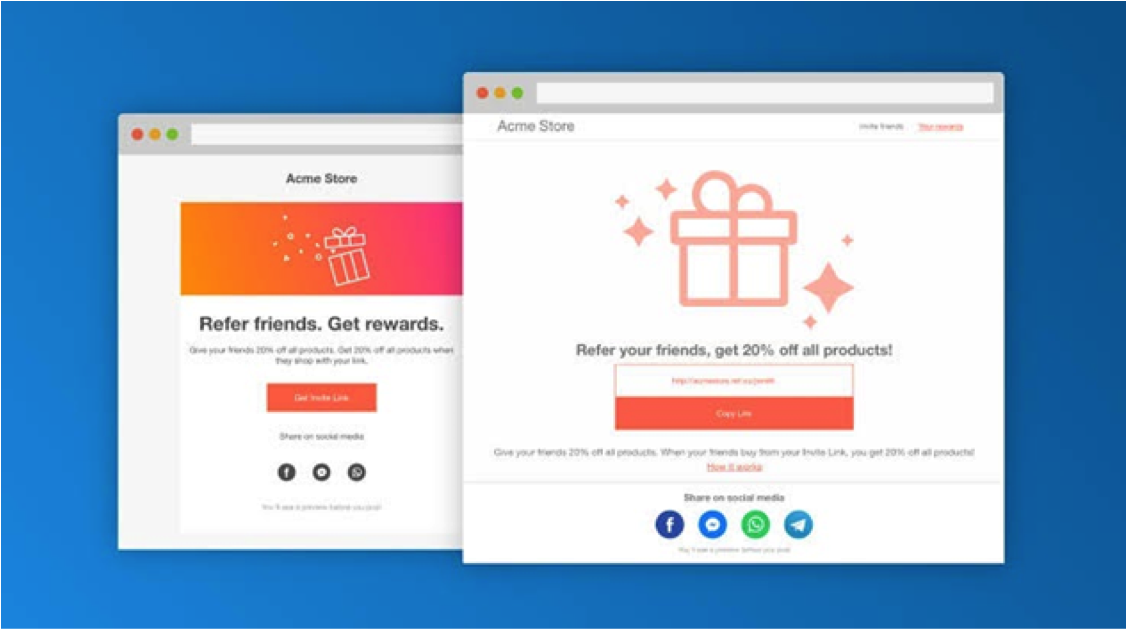 Product referral rewards or you can say affiliate campaign is what you can implement next on your store. By doing this, your existing customers will start bringing more customers to your store when they get rewards for each sale made through their referrals.
You can use affiliate marketing apps available on the App Store of Shopify, which will enable automatic reward calculation for the user who has made a sale using their referral link.
8. Understanding And Addressing Customers Concern
If you are looking to grow your Shopify store, you should start addressing customers' concerns. SEO experts prove that a website or a store that does not provide customer support does not grow well.
To address users' concerns, you should start by replying to all inquiries of the users. You should be available on multiple platforms so that your customers do not find it difficult to contact you. You can set up an instant chat box on your website through which your customers can chat with you directly through the website.
9. Real Customer Reviews And Testimonials
When buying a product, a customer will look for reviews of the product to know whether the product is good. The same is with the website. If you have testimonials on your website, this will help users know what your reputation is in the market. Try getting more reviews from the customer for the product as well as your customer support.
Conclusion
These were some of the key elements which can bring huge conversion to your website. If you start by implementing these tactics in your store, you will get a better ranking. Moreover, with a good website, it is important to have a proper marketing plan to reach a better audience.
Therefore, it's ideal to invest in some basic key feature installations to increase your business in a short span of time. Find a complete guide on how to sell your products on Shopify here.
Guest Post by AdNabu
AdNabu helps improve sales in Google Ads for eCommerce companies. If you are running the search, google shopping, or display campaigns in Google Ads, This software will be able to increase your sales.