WordPress SEO Plugins
Search Engine Optimization is essential for your business. Handling it in WordPress is a little different from handling it in a regular html website. Many professional bloggers and authors use plugins to help make their websites as SEO friendly as possible. The best WordPress SEO plugins save you tons of time when managing your search engine optimization. They make sure you have all of the necessary information, data, and elements in place. No one can keep up with or remember everything you're supposed to have on every page. Doing this manually would be extremely time consuming. The right plugins will also analyze your site and tell you what you are missing. I have compiled a list of the best WordPress SEO plugins available.
WordPress SEO by Yoast
One of the most commonly used SEO plugins, WordPress SEO by Yoast is an excellent plugin for making sure that you comply with the best SEO practices in your articles. You simply plug in the focus keyword that you are targeting, plug in the title, and the meta description. Yoast tells you how well you are doing based on key points that you should be focusing on in your SEO.
Another great aspect is the Page Analysis tab, which tells you if you have missed something, such as alt tags on your images, how easy your copy is to read, outbound links, keyword density, whether you used the keyword in titles and in the first paragraph, etc. WordPress SEO by Yoast is one of my favorite and must-have SEO Plugins for WordPress.
All In One SEO Pack
All in one SEO Pack is a close 2nd to Yoast. It is a SEO Plugins that helps with page titles, tags, meta tags, meta descriptions, 404 pages and much more. If you are looking for something to handle all of these issues, then the ALL in One SEO Pack is a plugin that you should look into. I've had to use All in One SEO Pack a few times when a client site has a conflict with Yoast, and it works very well. Check out All in One SEO Pack.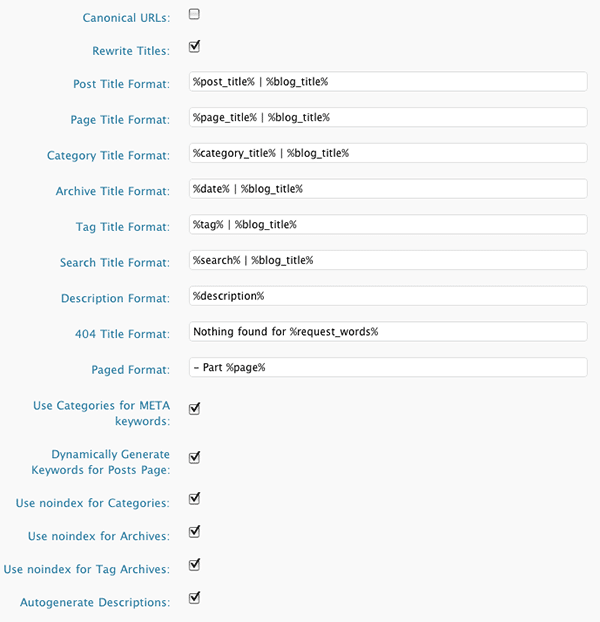 Google XML Sitemaps
Google sitemaps is an essential WordPress SEO Plugins that generates a sitemap for you based on your content. This makes it easier for Google to index your site and find your content. This is certainly a must have for anyone serious about SEO. If you use the Yoast SEO plugin, keep in mind that it generates a Sitemap, too. If you end up using Yoast, you won't need this plugin.
The SEO Framework
If you're looking for a no nonsense SEO plugin for WordPress, the SEO framework plugin is a good choice. It does everything you'd expect it to, while adding a few features to make things even easier. It is preconfigured, giving you a good starting point for most websites. It also supports custom post types, like WooCommerce and bbPress. This makes your store and forum more search friendly. There is also a lot of structured data information, such as Structured Data for Google Search and Chromium. It adds extended on-site search support. You'll also get it for or Google's Knowledge Graph. It helps with Personal/Business site relations, names, and logos, as well as breadcrumbs. Try the SEO Framework plugin.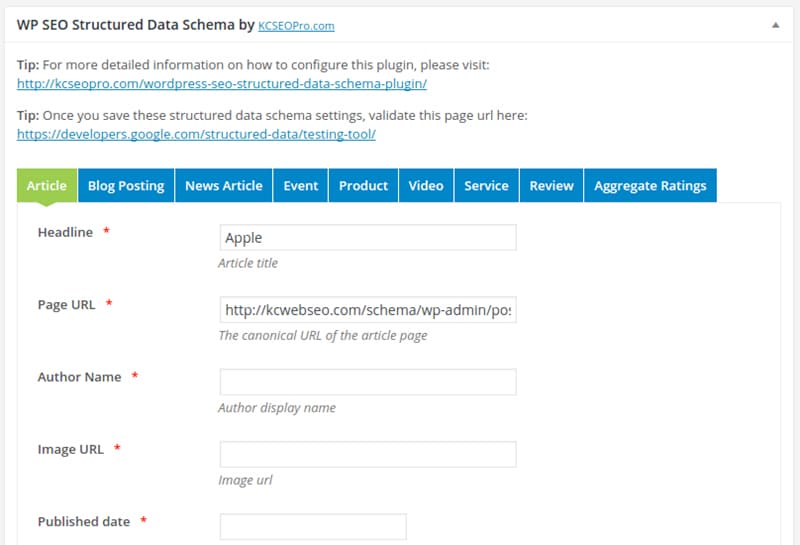 WP SEO Structured Data Schema
Structured data and schema are huge for SEO. Schema markup increases the likelihood that Google with show extended information on the results page for your website. This extra data is called rich snippets. Examples of rich snippets are things like star ratings, events, videos, and breadcrumbs. These can drastically increase your click rate. Check out the Structured data schema plugin for more information.
WP External Links
Controlling your links and the flow of how users visit your site and navigate away from it is important. It's a piece that most people forget. The WP External Links plugin enables you to control your external links globally. You can set them to follow, no follow, and to open in a new tab. See the external links plugin.
Quick Page/Post Redirect Plugin
As much as we'd like to think we will never have redirects on our sites, it does happen. Sometimes, you rewrite or completely revamp content, or you create an entirely newly structured page. Use this plugin to mange all of your permanent redirects. You can see a list of all of them in one place. This makes them easy to find and manage. A big thing is that it helps you get rid of 404 errors. Check out this redirect plugin.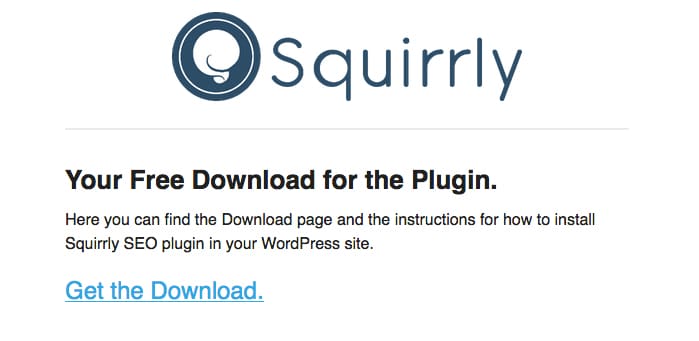 Squirrly SEO Plugin
Kick your keyword research and SEO into overdrive. Imagine getting keyword information and insight in the WordPress interface as you write! The Live SEO assistant makes recommendations as you go so that you tick all the boxes of hat search engines are looking for. It works with Yoast and All in One SEO pack, so you don't have to worry about conflicts. In fact, Squirrly has 7 times more features than the other plugins. Also, if you ditch the other ones, it keeps the settings from them in tact, even after you've deleted them! Here is a side-by-side comparison of features. Try Squirrly today!
Conclusion
SEO plugins are essential to helping your WordPress site to be picked up by search engines, such as Google. These plugins automate a lot of the time consuming processes that come along with doing SEO work on your site. You just have to decide which ones that you want to use to get the job done.
What WordPress SEO plugins do you use? If you use ones not listed here, share them in the comments section below.
Save
Save