Calm Free Html5 Template
Practicality is a significant part of web design. The old saying that form follows function may be true, but I personally think it's better when they go hand in hand. With a website built from this week's free html5 template, you can have both. The Calm free html5 template by W3Layouts is a great responsive website template for a designer's portfolio. It would also work great for a Photographer's website, too. It has all of the practical features you'd want in a website template, and it looks awesome, too. You can preview the Calm free html5 template below.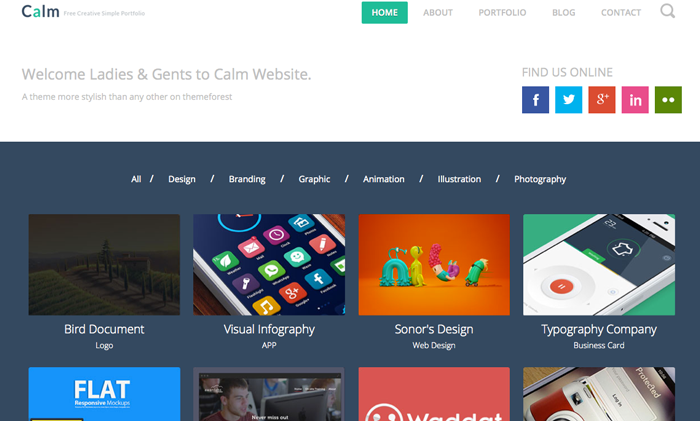 With your best work featured on the front page, your work will get noticed. If your work is good, this is one of the easiest and best ways to get hired.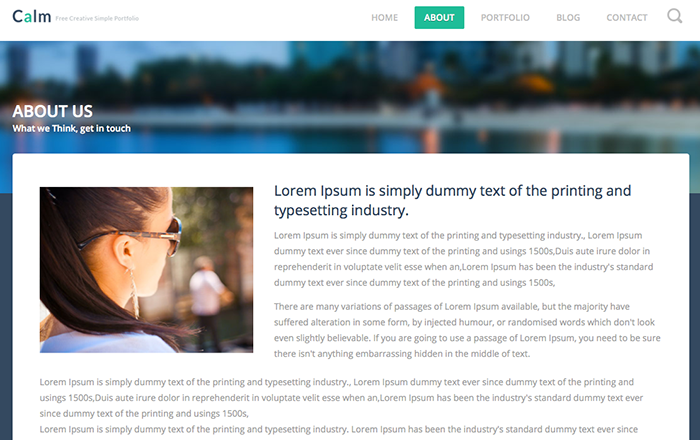 The about page is a basic representation of what it could be. It is left up to your interpretation, but it definitely has potential.
The full portfolio page looks great. With a bold title and a brief description, you can label your work.
The blog layout is my favorite page layout. I love the social media icons in the top right corner. There are various widgets down the right side, which you would expect from a typical blog layout. The wide images format is dramatic, and the meta information is just below the title.
The contact page is simple and clean. It has a simple contact form, so visitors can get in touch with you. Also, it features a live Google map and your company information on the left hand side.
Download the Calm Free Html5 Template
The Calm template is free to download and use in your projects. Your portfolio site will look great, whether you are a designer, or a photographer. It is responsive, which is essential, and it is streamlined to show off your content at its best. To Preview and download, click the links below.