Colossus Free Responsive HTML5 Website Template
This week I have a new free html5 responsive website template for you called Colossus. I created Colossus based on the Foundation 5 responsive framework. With a bold orange and large typography, you'll certainly get your viewer's attention. Colossus is completely responsive, and features a bold header where you could easily insert a large image for instant impact. On the home page, there is a bio section for your team. One of the nice features of this free website template is the four column footer, where you can place all sorts of good information. That is your last ditch effort to get your visitors to connect with you, so it is a good place to put Twitter and Facebook Buttons. There is also an accordion there as well, for extra information in a compact place. You can preview the Colossus Free Responsive HTML5 Website Template below. You can also demo Colossus here.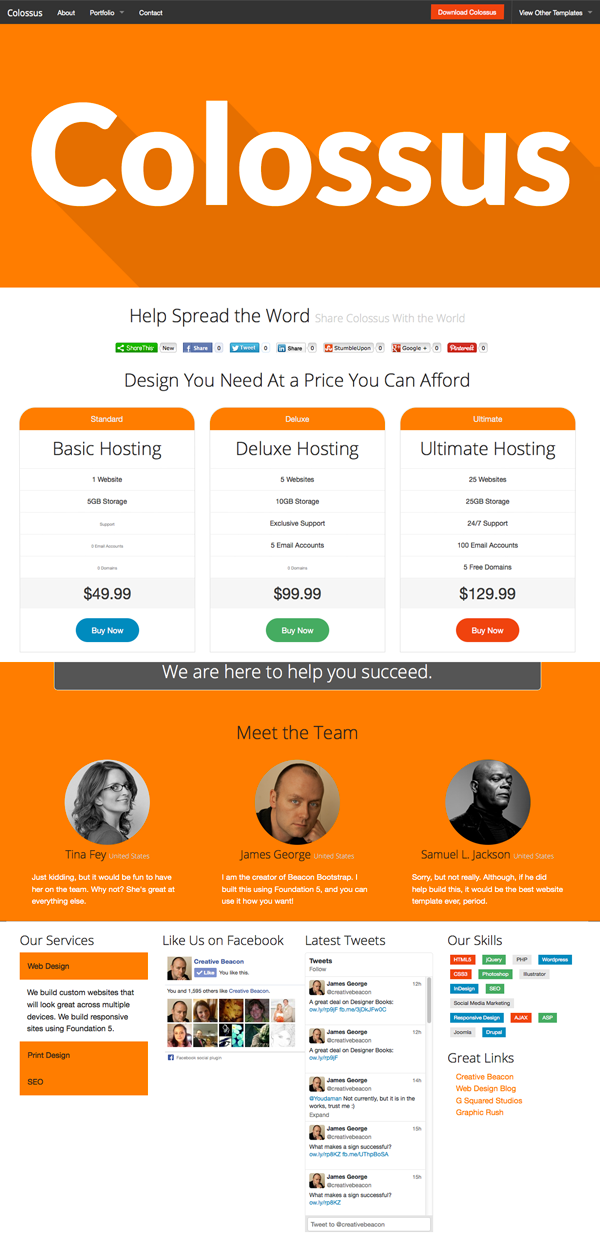 Colossus would be great for a web hosting provider or someone who has tiered pricing, because on the home page is a responsive pricing table with 3 different tiers. There is a bio section, and the Twitter feed and Facebook Follow boxes will help your social media reach to grow.
The about page is clean and simple, with a personal bio section and a section listing your skills and your proficency in those skills.
Colossus has a portfolio page, actually 3 of them, where you can showcase your work. There are 3 different layouts: 2 column, 3 column, and 4 column.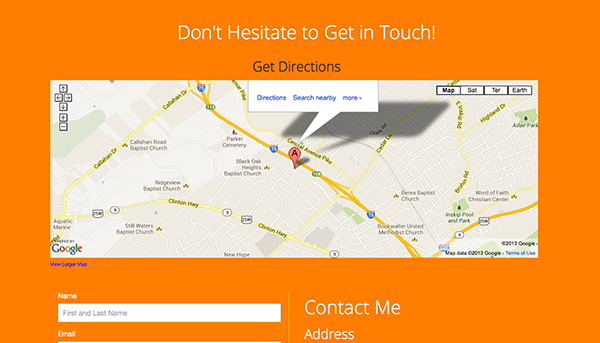 The contact page is clean and intuitive, making it easy for visitors to get in touch with you. There is also a large Google map in the header, so they can get directions easily.
Download the Colossus Free Responsive HTML5 Website Template
All you have to do is click the button below to be taken to the download page. Colossus is free for personal or commercial use, so enjoy!
[button-blue url="https://jgeorge.leadpages.net/colossus/" target="_blank" position="center"] Download Colossus [/button-blue]