Composer Free Photoshop Extension
How many times have you been working with layer comps in Photoshop, and you suddenly have to make a change and update different layer comps by hand? What If you could update them all automatically> The Composer free Photoshop extension by Jason Foral is an awesome plugin for updating your layer comps. This plugin gives you total control over making changes, changing positions, visibility of layers, or everything at once. You can learn more about the Composer Free Photoshop Extension below.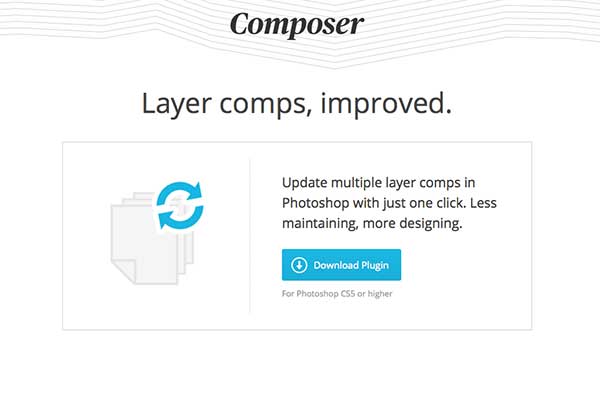 Composer enables you to update multiple layer comps in Photoshop with just one click. This means less maintaining and more designing. You can't get any easier than Composer's interface. It only really takes 3 steps to maintain your layer comps with the Composer Extension.
1. Select layers
Select any layers or groups that you've changed. Remember to Command-click or Control-click to specify certain layers and not others.
2. Select layer comps
Select any layer comps you want the changes applied to.
3. Use Composer
Use one of four commands to update selected layer comps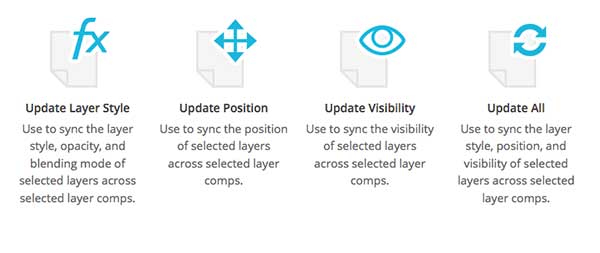 Having the ability to maintain and update the layer comps that you want, instantly, with total control, makes it easy to stay focused on your work and less on file maintenance. I don't know about you, but when you have multiple layer comps, things can get mixed up easily.
Download the Composer Free Photoshop Extension
If you want to have total control over your layer comps and save time while working with them, the Composer free Photoshop Extension is the extension for you. The extension is free to download, but donations for his work are being accepted. In three easy steps you can update your layer comps with the changes you have made. To download Composer, click the link below to be taken to the download page.
[button-blue url="http://www.jasonforal.com/composer/" target="_blank" position="center"] Download Composer [/button-blue]