Free Bootstrap Corporate Theme
When you own a business having a responsive website is essential for the success of your business. Mobile friendly websites are important because a majority of people browsing the Internet are doing it on mobile devices. Of course, it is important to have a website that looks great on desktop devices as well. That's why responsive design and responsive frameworks are so important. That's where this week's free website template comes in. The free Bootstrap Corporate Theme by Soft Prodigy is a beautiful corporate website template. With a clean look and a responsive design, the free bootstrap corporate theme would be great for any business website. You can preview the free bootstrap corporate theme below. 
It has a beautiful image slider above the fold, or you can put important messages about your company. This is a great place to put call to actions. The template is built with a solid grid, mixing a three column layout and a four column layout. Underneath the slider you'll find a sliding news section. The free bootstrap corporate theme has everything you would expect for a typical business website.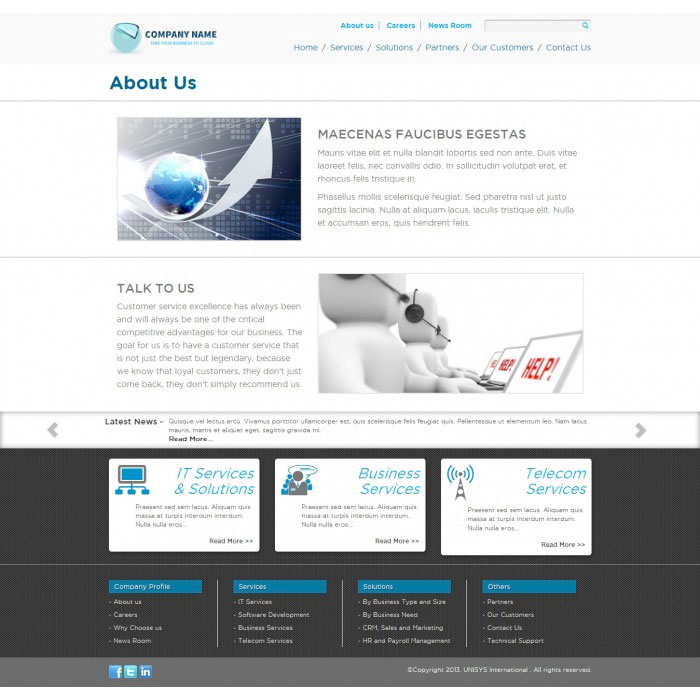 Included in the corporate theme are three separate page layouts. You'll find the home page, the about page, and a page with a simple contact form. The about page alternates images and text in a simple manner. This is a great place to put information about your business, as well as your employees.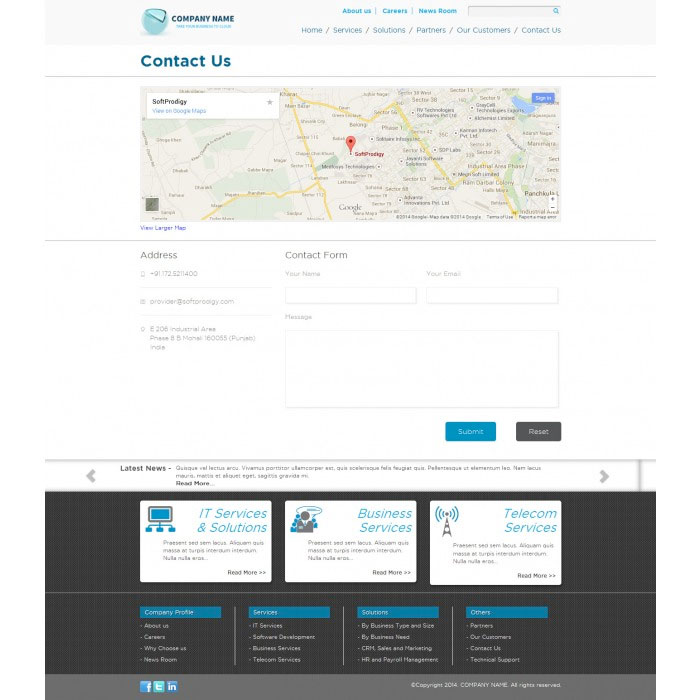 The contact page for the free Bootstrap Corporate Theme features a simple Google map embedded above the fold. Below, you can place your own contact information such as your phone number, email address, and physical address. Next to that you'll find a simple contact form for business inquiries.
Download the Free Bootstrap Corporate Theme
This Bootstrap template is free to download and use in your projects. It has a responsive design which everyone is looking for with the ever-growing mobile market. To download this free bootstrap template, click the link below to be taken to the download page.