Circular Flat Social Media Icons
Created in the flat design style, I created 10 of the largest social media icons for you to use in your own projects. They are created in vector format and they work all the way back to Adobe Illustrator CS1. Each one is a grouped bunch of shapes, so you can double-click and edit each of the circular flat social media icons individually. If you aren't a fan of Illustrator, you can paste them into Photoshop as paths and create your own style. Below is a preview of the 10 circular flat social media icons that you can download today.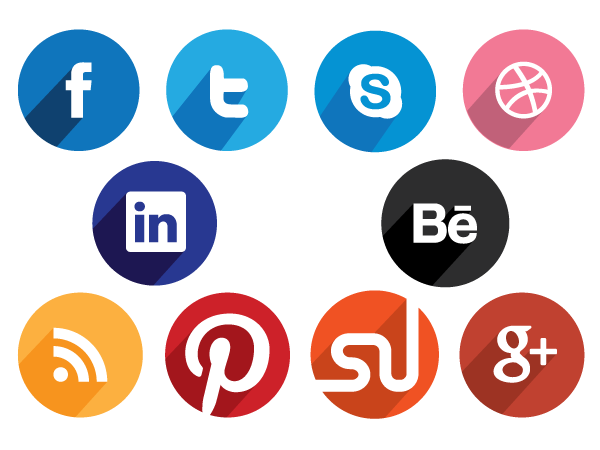 I created icons for each of the major social media outlets, such as Facebook, Twitter, LinkedIn, Google Plus, Pinterest and StumbleUpon. I also created icons for common icons elements for many portfolio websites, such as RSS, Behance (for designers), Dribbble, and Skype. These are vector icons, so they are infinitely scalable, so make them as large and as small as you'd like.
Download These Circular Flat Social Media Icons
These icons are free to download and use for personal or commercial use. You can download these 10 icons for free, but if you like that and use them, please spread the word about Creative Beacon. If you don't want to miss on on future freebies, subscribe to my weekly newsletter, and you'll receive them directly in your inbox.