The Right Design Apps Make all the Difference
I've been doing this for years, and when I started, I was a die hard traditionalist for the main go-to design apps, like Photoshop, Illustrator & InDesign. Don't get me wrong, I still use those religiously everyday. They are powerful,flexible, and if you know all of the tricks, they can be super fast. With that being said, he game has changed a lot in recent years, and the tools I use change, depending on what I am doing.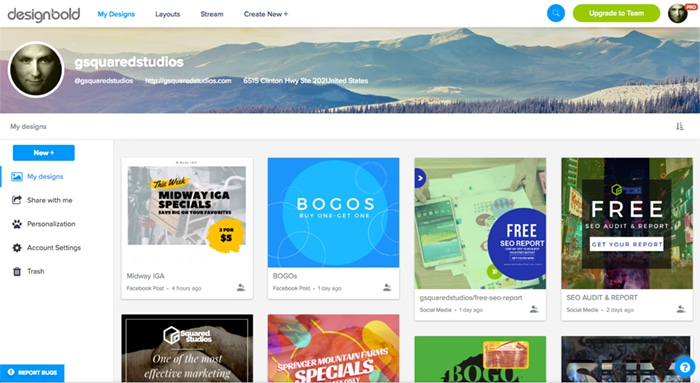 Design Apps for Social Media Graphics
I create a lot of social media graphics for myself, my clients, and just for fun, too. I've been using DesignBold a lot lately. Everything is all set up for different social media sizes, like Facebook post images, Instagram post images, Twitter and Pinterest graphics, and more. You can create layered designs, with all kinds of fonts, pre-made layouts where you can match your brand colors, and you can drop in your own images, logos and graphics. Other similar apps you might recognize are Canva and Snappa, which are just as good. I like Designbold a lot, only because it is lesser known and has some different layouts than others.
Fast, Native Design Apps
I am slowly starting to try out different design apps to compare them in my workflow. I've never thought that I should blindly use something because that's the way it's always been done. Two Native design apps I have been checking out lately are Affinity Photo and Affinity Designer. They function closely to the Adobe apps we love, but they run much faster than their competitors. Also, it was just announced this week that Affinity Photo for iPad is out. Imagine truly editing photos on the go, and having real editing power on your ipad. It's the closest you'll get to running your design programs on an iPad. That's the reason a lot of designers have switched to 2-in-1 laptops and tablet computers, like the Surface.
Mobile Apps for Design Work
I've used Paper by FiftyThree for years now, and it is one of my go-to apps for creating digital sketches. I whip out a lot of concepts and ideas on this app. It's smooth, intuitive, and easy to use. It has just enough features to make it useful, without a ton of fluff to get caught up in.
Paletton is one of my favorite color scheme generators. You can generate anything from a monochrome color palette, to a multi-color, heavy contrast color palette. What I like is  being able to randomize a color palette, which helps me to break out of my tunnel vision.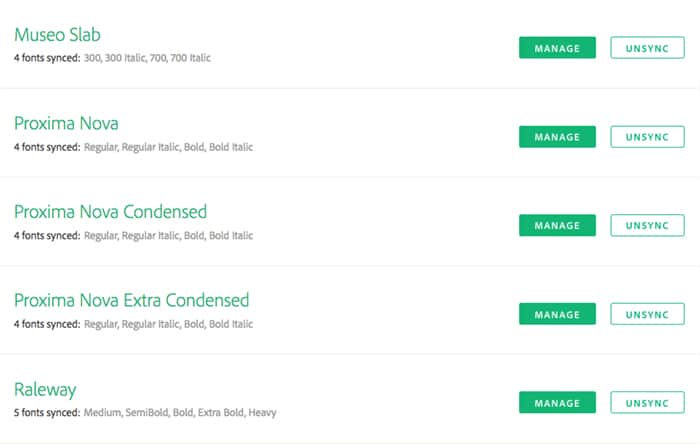 Design Apps for fonts: TypeKit
Woo! This one is a big one. I inherited a regular magazine client, whose design was already set, with its regular font usage and overall look. Also, when I got it, there was a huge time limit on the project, because the deadline was looming. There was no time to redesign the whole magazine, but there were a ton of commercial fonts built into the project. The original designer was long gone, and my new client had no clue about fonts and the actual design assets (that's my job!). Enter Typekit, as a part of my ongoing monthly Adobe subscription. Typekit saved me and my client hundreds in font costs. I was able to go on Typekit's website and sync all the fonts I needed for the project. Boom! Time and money saved. if you need fresh fonts, Typekit is your best friend, especially for commercial quality projects.
What are your favorite Design Apps?
What do you use that saves you time? I'd love to hear about everyone's workflows. What helps you to get your job done quicker and easier? Leave your thoughts in the comments section below.
Save
Save
Save