The Wix Mobile App
One thing is for sure in this day and age: life is hectic. Most of us are constantly going. We are out and about, in business meetings, or we're in transit to our next meeting. Many business owners don't have the time to sit down at a desk and run their online business. You should seriously consider using Wix for your free website. They have a killer solution, which they built into a mobile app. Let's take a look at the Wix mobile app and how it can help you be more active and more effective in your business.
Notifications & Chat
One of the biggest trends right now is chatting with your customers and reaching out personally to close more sales. This hands on approach is more personal, which helps you answer questions and handle objections first hand. It also helps you to build a more personal relationship with your customers. Wix will notify you when you have a website visitor, so you can reach out to them and see if they need help. You can choose to start an online chat with them, directly from your phone or tablet. Whether you're in an airport, on the subway train to your next meeting, or sitting in your backyard in your hammock, you can connect with your active website visitors.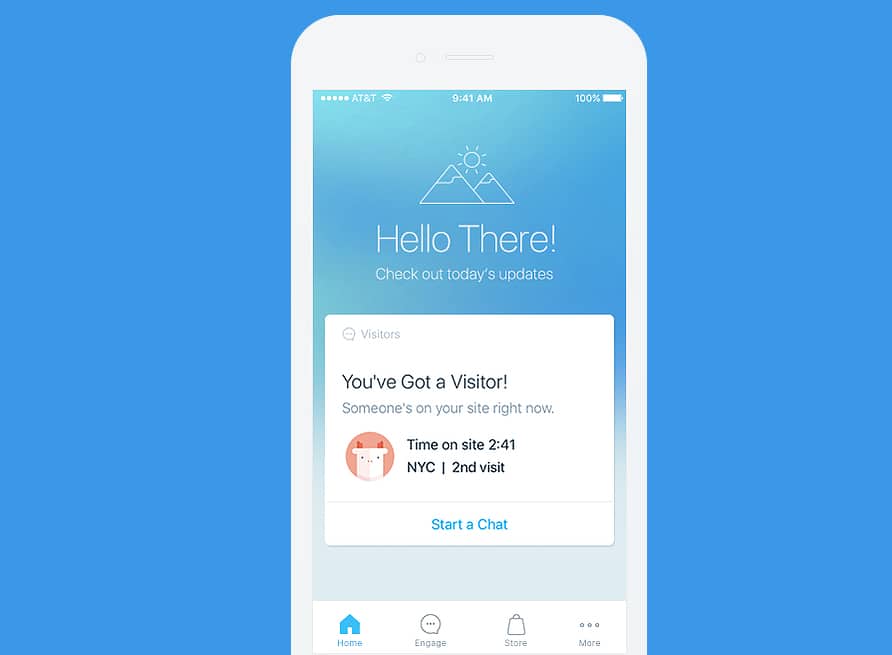 This is especially helpful if a customer can't find what they're looking for. You can point them in the right direction. They also might have a question that isn't answered anywhere on your website, which you can answer directly. This can help you bring in more sales. Think about how the average website works. A visitor comes on the site, and they can't find what they're looking for, and they leave. That's the worst-case scenario. The other scenario is that they reach out to you via a contact form on your site and they have to wait until you respond via email.
Most of the time, they end up going to another site and buying what they need from there, or they lose the impulse to buy and you lose the sale.
Work on the Go
One of the toughest things about running a website and blog is when you use most mobile versions of your platform, it always lacks the full features of the platform. You're always limited somehow by what you can do. Wix's mobile app crushes this stereotype by offering every feature of the desktop & website version in their mobile app. You can blog, manage products and inventory, and upload photos. You can even write entire blog posts and promote our posts in social media in one click. This means while you're out pounding the pavement, you can push out your next blog post, or news post.
An interesting take on this would be to do a live post while you are out and about, documenting all of the things you did that day. That's an interesting idea for a blog post style you could accomplish with the Wix Mobile app from your phone. You could take all of the photos, write the post on your phone (which wouldn't be hard – most people practically text an entire novel on a daily basis), and post it, all while you're out. You can even promote it on Facebook, Twitter, etc.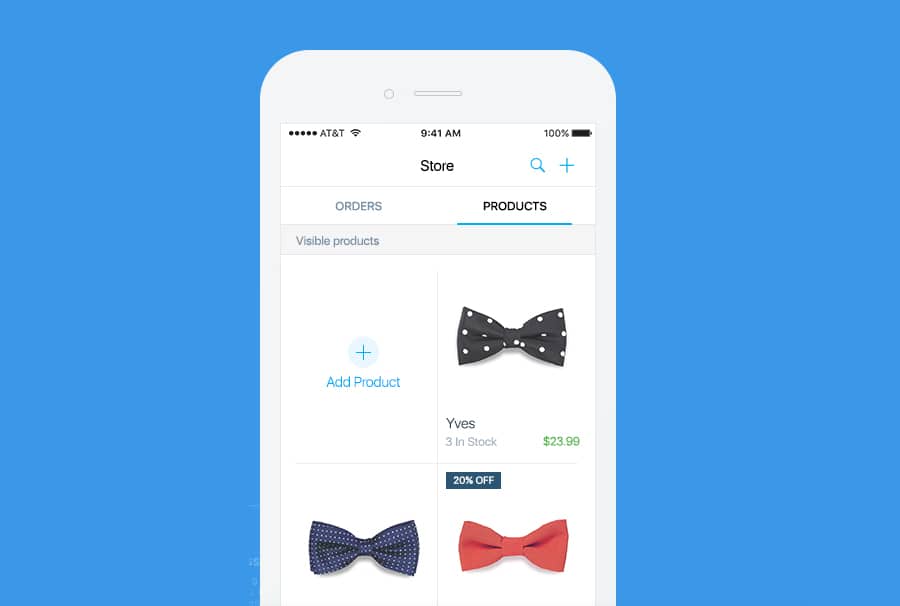 Run Your Online Store
If you're selling products, managing your online store is a full time job. Imagine being able to take product photos on your phone, and add those new products to your store, all from your phone! You can do that with the Wix Mobile app. You'll also receive real time notifications of sales.
You can also track orders, which is great. You'll definitely receive inquiries as to where someone's order is, and how long it will take to get there. You'll also receive notifications when you're out of stock, so you can either reorder another batch, or you can take it off of your store.
Being able to manage all of this from one place is excellent. Smartphones and tablets come with fairly good cameras now by default, so taking product shots is pretty easy. Being able to upload them from your phone or tablet directly will save you a ton of time. Also, there are apps out there that will help you edit, retouch, and add effects to photos, all from your phone. You can truly manage your online store from a mobile device.
Conclusion
The Wix Mobile app is a great solution for busy business owners who want to stay active, without being tied down to a computer. You don't have to worry about sacrificing features, because the app makes it even easier to get the job done. Connect personally with your visitors, make more sales by directly assisting customers as they are on your site. Answer questions and handle objections in real time to make more sales. With the Wix mobile app, you're able to do it all, without the hassle!