Parallels Free Psd Template
Creating a consistent look and a killer layout can be tough. It's not as difficult as it used to be, however, due to the evolution of flat design. When you find just the right layout for your website, your content will shine. This week's free Photoshop file is the Parallels free psd template by Vitaliy Kudelevskiy. The Parallels Free Psd Template is a one page website template packed with content and features every part of a website that you would expect from a professional designer. You can preview the Parallels Free Psd Template.
With a combination of beautiful images, graphics, and bold typography, the Parallels Free Psd Template is a great template for any website.
You can list your skills here. The graphics throughout the Parallels Free Psd Template are clean and consistent. Consistency is a major part of every great website.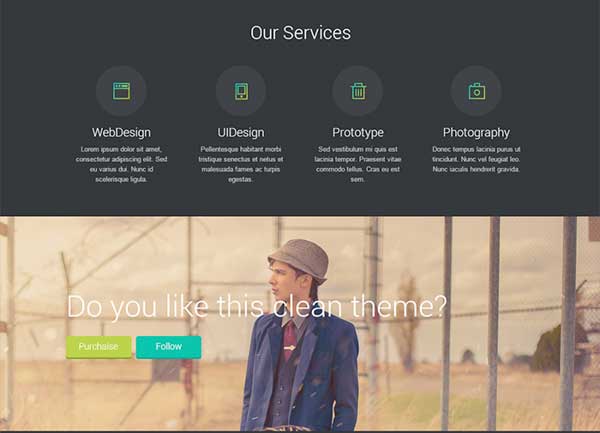 Listing your main services is important with any website. No one should be confused about who you are or what you actually do.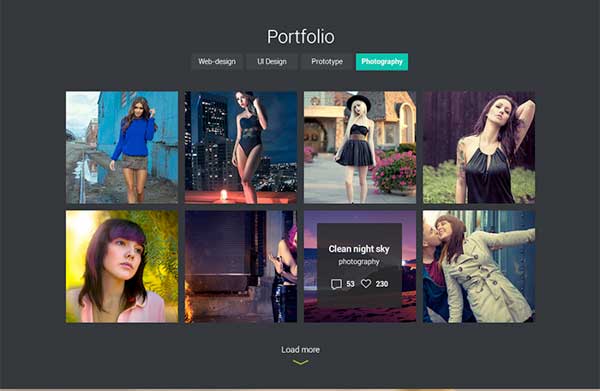 Having a great portfolio section is key for gaining new clients. With a clean grid layout, this template shows off your work in the best way.
With great pricing tables and a testimonial, your clients will know what to expect, and it will be backed up with a positive client experience.
Adding personal images of your team puts a face with your business, which is essential for making a connection and humanizing your company. No one likes a massive, faceless corporation.
A clean and simple contact form is key, especially for any inquiries about business.
Having a section where people can connect with you in other ways, such as social media, is a great way to build relationships and get people to open up.
Download the Parallels Free Psd Template
The Parallels Free Psd Template is a free Psd template that you can download and use in your website. You can use it personally or commercially, you just can't resell it or redistribute it. To download, click the download button below.
[button-blue url="https://www.behance.net/gallery/Free-PSD-Responsive-Template/14519733″ target="_blank" position="center"] Preview in Black or White [/button-blue][button-blue url="http://yadi.sk/d/M8DslQF4HovPP" target="_blank" position="center"] Download [/button-blue]