Roran Free Website Template Psd
The free Photoshop template of the week is the Roran free website template Psd. created by Mike Van Hemelrijck, Roran is an excellent Psd that you could easily turn into a parallax scrolling one page portfolio. It would be great for a graphic designer's or a web designer's portfolio website. You can preview the Roran free website template Psd below.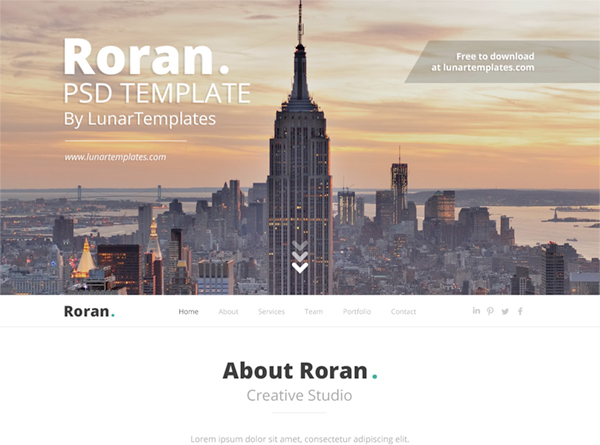 The Home section is simple, with a lot of negative space for breathing room. The main image immediate gets your attention, so it would be a good idea to put an image here that really stands out and is unique.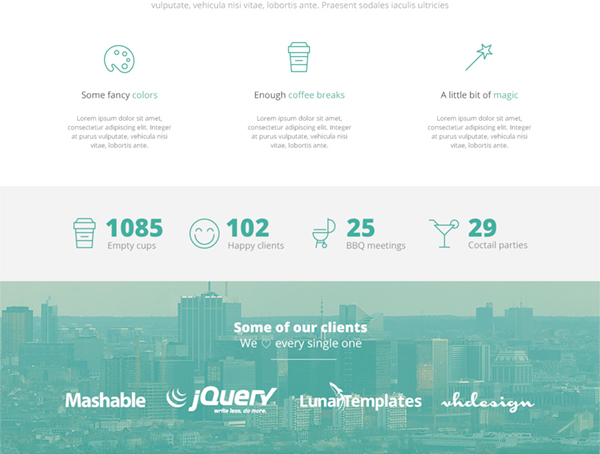 The icons and client logo section is a great place to list facts and statistics.. Showing your client's logos is a great way to build trust and add credibility with new potential clients.
The services and testimonials section of your site is a great section for showing your top skills and capabilities. The testimonial immediately backs up your credibility, by showcasing the words of a satisfied customer.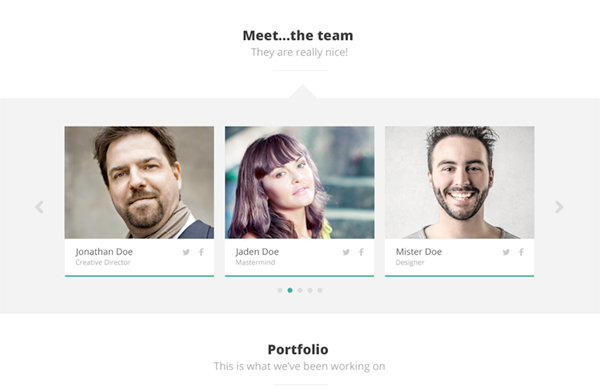 If you are a solo designer, then you may want to edit this to just show your photo, but if you're a design team, this section is great for building a personal relationship with visitors. It's a great idea to put faces with a company to make things more personal and more inviting.
The portfolio section is where you can showcase your work. the concept here is to show a block color, a title, and a link icon for each portfolio piece. This thumbnail image could link to a lightbox popup with more images and project information.
The contact section is well organized and gives the visitor a way to get in touch with you. They can also view information for meeting you in person or reaching you by phone. it is typical to have these sections together in one spot.
Download the Roran Free Website Template Psd
The Roran Free Website Template Psd is free to download. It is also free to use for personal and commercial purposes, which is awesome!. You can download this template via the link below.