How to Save Hours of Work With InDesign
Anytime you can create a massive project in a fraction of the time, you'll come out looking and feeling like a hero. Productivity can make and save businesses tons of money, and it can get you out of monotonous, repetitive tasks. That's where InDesign comes in. Let's say, as an example, you have an event where you will have 2000 people attending, and each person needs a name badge, showing their name, what store they are from, and their city and state. While this isn't a lot of information, it is when you have to do it for 2000 people. If you can get the attendee list as an excel spreadsheet, then you're in luck. You can take that spreadsheet, a set of graphics, and use InDesign to merge it all together into one large document. The amazing part is that you can do this in a matter of
minutes
.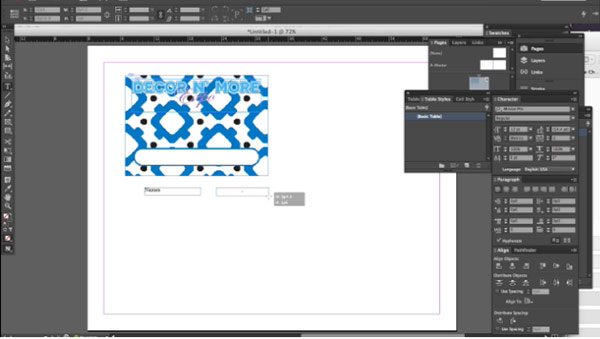 That's right, I said minutes. With a rarely-mentioned feature called Data Merge, you can bring your graphics into an InDesign document, and you can set up your text fields where each set of information will go. Then, you match the columns of your excel spreadsheet with the fields you've placed on your document. Watch the video below to see how all of this works. You'll be saving hours of work in no time.
What do you think about Data Merge?
Did you have any trouble using Data Merge to compile all of your information? The beauty about Data Merge is that the interface that comes up allows you to preview how each page will look. If you don't want to click through every page, then you can just export it to a new InDesign document, and Indesign will generate an overset text report. This report will not only tell you what page that the overset text falls on, it tells you what the words are, too! You can't get any easier than that. If you have any questions about this process, feel free to post your questions or troubles in the comments section below.