The Need to Send Large Files
I don't know if you've ever tried to send a large file via email, but sooner or later, you'll receive the disheartening message that there's a limit to how much you can send. If you're a Dropbox member, you can just link to a file, enabling others to download it. If not, there are other sites out there that allow you to upload a file and enable it for transferring. Let's take a look at some of the best sites where you can send large files to your clients.
Boasting that a lot of big companies like Redbull user their services, We Transfer offers premium services, too. Imagine files having no expiration. You could just select the files and send them to their destination.
Drop Send is also used by a lot of big businesses. You can send files up to 4GB. Their service is simple, fast and secure. Also, you can store files and use their service as an online backup.
Transfer Big Files lets you send files up to 20GB in size. It has a drag and drop interface, and it's completely free!
Filemail is free for personal use. It has a desktop app and an Outlook add-on. There's also an iPad app, and if you're a developer, they have their own API. it's fast, free, and they also offer premium services for businesses.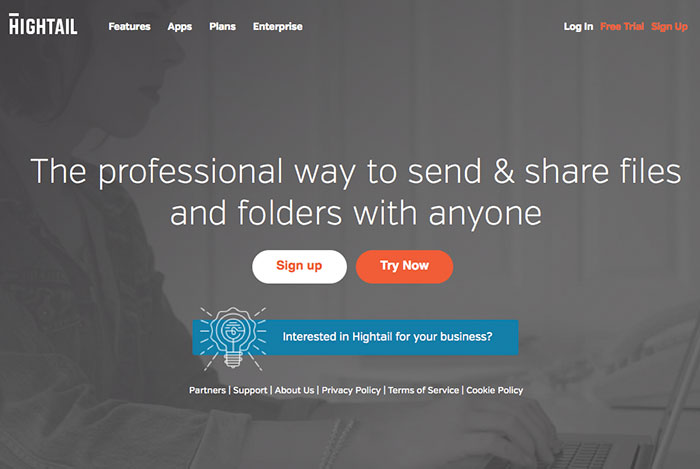 Meant for collaboration, Hightail allows you to send up to 10GB at once. They boast about the capability of having unlimited file storage online. You can send files up to 250MB for free, and they offer plan levels up to enterprise, for businesses.
With Mail Big File, you can send large files up to 4GB (2GB for free). You can send unlimited files with the Pro version. It will even auto zip files for you, which is extremely handy.
Send Big Files allows you to send large files up to 50MB at once. They offer premium storage and the ability to send larger files in their premium plans. Files have an expiration of 7 -14 days, depending on your paid plan.
Conclusion
If you want to send large files to your clients and remote coworkers, you can use any of these services to get the job done. As you've read, some of these services are better than others. Knowing which ones offer the best free services will help you make the best choice for your business.
Do you know of another great source where you can send large files? If so, leave a link to it in the comments section below.